Lash Allure MD Overview
For many women, the desire for long, thick and dark eyelashes is very strong, and because of this, the market for permanent eyelash enhancers is now very large. Lash Allure MD is a brand of enhancer that promises fuller, more luscious lashes in as little as 2 weeks. Presented on a user-friendly website, the manufacturer of Lash Allure MD gives their prospective customers a reasonable amount of information regarding the product which includes an FAQ section and 'before and after' photos accompanying consumer testimonials.
Lash Allure MD can be bought in independent retail stores or through the website's secure shopping section. It is less expensive than many brands, costing $49.50 for a tube that will last approximately 3 months if used twice a day as recommended.
Lash Allure MD Details
Lash Allure MD contains a patent-pending blend called the Pentapeptide Growth Complex. Combined with Hair Follicular Habitat technology to accelerate the delivery of the complex, the product conditions and stimulates the lashes without the use of prostaglandin, a substance that can cause darkening of the skin and iris. In addition to Lecithin and Ribose, Lash Allure MD includes proteins such as Amino acids and Panthenol, a B Vitamin that strengthens the hair.
Lash Allure performed well in clinically controlled tests and 92% of users reported thicker and darker lashes in six weeks. The formula is safe for sensitive skin and can be used with regular mascara and eyelash extensions.
Strengths Of Lash Allure MD
The product website is easy to navigate
All ingredients are listed
Lash Allure MD was customer-tested
The website includes customer 'before and after' photos
Lash Allure MD is more affordable than many brands
The product contains patent-pending formulas
Lash Allure does not contain Prostaglandin
Weaknesses Of Lash Allure MD
No money back guarantee is provided
No risk-free trial is available
The ingredients are not explained in detail
Lash Allure MD The Bottom Line
There are many positive aspects of Lash Allure MD and it certainly has received good consumer feedback. Lash Allure MD contains ingredients that condition the lashes so they are able to grow to their full length without breaking, rather than actually make them grow substantially longer or thicker. Anyone purchasing this product and using it as recommended may notice a slight improvement over time, but Lash Allure is unlikely to eradicate the need for mascara altogether.
Buying an eyelash enhancer is not an easy thing to do. The most important aspect you have to consider is safety. This is because some eyelash enhancers contain harsh chemicals that can cause serious eye problems. Another important factor is effectiveness. Of course, you want the fastest and most considerable results possible. To find the best products, you have to inspect each product carefully which will take a lot of time since there are hundreds of eyelash enhancers being sold on the market. To find the best eyelash enhancer on today's cut-throat market, we have inspected, tested and evaluated each eyelash enhancer mentioned below.
Our Top Eyelash Enhancer Choices

Add Length and Volume to Eyelashes*
Nourishing Effect on the Hair Follicle*
Protect Eyelashes from Breaking*
Restore Natural Moisture*
Add Length and Volume to Eyelashes*
Nourishing Effect on the Hair Follicle*
Protect Eyelashes from Breaking*
Restore Natural Moisture*
Rodan + Fields Lash Boost
Add Length and Volume to Eyelashes*
Nourishing Effect on the Hair Follicle*
Protect Eyelashes from Breaking*
Restore Natural Moisture*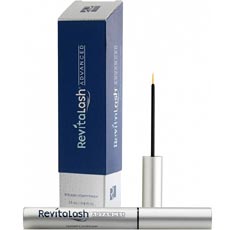 Add Length and Volume to Eyelashes*
Nourishing Effect on the Hair Follicle*
Protect Eyelashes from Breaking*
Restore Natural Moisture*
Add Length and Volume to Eyelashes*
Nourishing Effect on the Hair Follicle*
Protect Eyelashes from Breaking*
Restore Natural Moisture*