Everlashing Product Overview
EverLASHing is presented on an easy to navigate and attractive website that also links to the Verseo site, the manufacturers of the product. All contact information is provided for the New York-based company, which is well-established and makes a number of different health and beauty products.
Like most eyelash growth products, EverLashing is designed to stimulate, condition and strengthen the lashes while protecting against breakage. Potential customers are offered a 30-day free trial of EverLASHing after which time, if satisfied, they will be charged the full price for one tube which is $69.95. While most similar products may have had tests performed on one or two of their ingredients, EverLASHing shows clinical test results for the actual formula, which show it to have produced a 54% lash improvement in 4 weeks. A number of customer testimonials are provided as is a FAQ section.
EverLASHing is has to be ordered directly from the website, and the ordering process is secure.
Everlashing The Product Details
The full ingredient list is not shown for the product, although it is stated that the formula contains all-natural botanicals and peptides. Protein-rich amino acids are included to stimulate the circulation, leading to better blood flow to the lashes, anti-oxidants help fight free-radicals which can cause follicle damage and the peptides aid in conditioning the lashes, allowing them to grow longer without breaking. Because the formula does not contain prostaglandin it will not darken the eyelash skin, is non-irritating and is available without a prescription.
EverLASHing is to be applied at the base of the lashes, but it is not known how many times per day are required.
Strengths Of Everlashing
Verseo is an established manufacturer
EverLASHing is offered for a free trial
Clinical results have been performed successfully
Before and after photos are shown
Customer testimonials are provided
The ordering process is secure
One tube lasts 3-6 months
EverLASHing can be used with lash extensions and make-up
EverLASHing is available without a prescription
Weaknesses Of Everlashing
EverLASHing is expensive
No discounts are given on multiple orders
It is not known how often EverLASHing must be applied
No ingredients are listed
Product information is limited
Everlashing The Bottom Line
Although EverLashing is more expensive than some eyelash stimulating brands, it does have clinical proof that it works, so it may well be worth investing in. Added to this is the fact that the interested consumer can try the product for 30 days without a commitment, which means that they will not lose* out financially if the product does not work for them. If anything, given the inclusion of peptides and conditioners in the formula, EverLASHing should produce lusher and softer lashes that may be able to grow to their full potential.
Buying an eyelash enhancer is not an easy thing to do. The most important aspect you have to consider is safety. This is because some eyelash enhancers contain harsh chemicals that can cause serious eye problems. Another important factor is effectiveness. Of course, you want the fastest and most considerable results possible. To find the best products, you have to inspect each product carefully which will take a lot of time since there are hundreds of eyelash enhancers being sold on the market. To find the best eyelash enhancer on today's cut-throat market, we have inspected, tested and evaluated each eyelash enhancer mentioned below.
Our Top Eyelash Enhancer Choices

Add Length and Volume to Eyelashes*
Nourishing Effect on the Hair Follicle*
Protect Eyelashes from Breaking*
Restore Natural Moisture*
Add Length and Volume to Eyelashes*
Nourishing Effect on the Hair Follicle*
Protect Eyelashes from Breaking*
Restore Natural Moisture*
Rodan + Fields Lash Boost
Add Length and Volume to Eyelashes*
Nourishing Effect on the Hair Follicle*
Protect Eyelashes from Breaking*
Restore Natural Moisture*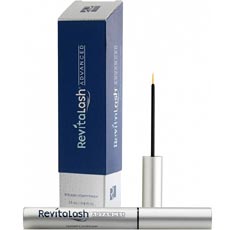 Add Length and Volume to Eyelashes*
Nourishing Effect on the Hair Follicle*
Protect Eyelashes from Breaking*
Restore Natural Moisture*
Add Length and Volume to Eyelashes*
Nourishing Effect on the Hair Follicle*
Protect Eyelashes from Breaking*
Restore Natural Moisture*