Essential Lash Product Overview
Eyelashes are an important aspect of a woman's beauty. Although a thick lash line is the goal of most women, many are left turning to extensions, faux lashes, curlers, and any number of other lash products that ultimately leave lashes in poorer shape than when they started. Researchers and scientists in the beauty industry have attempted to solve this problem by creating lash stimulators that are designed to help boost* lash growth. One product that claims to help women grow longer, thicker lashes is Essential Lash, a product of Neova. Essential Lash boasts a unique Copper Peptide complex, which they claim is a powerful stimulator for lashes.
Essential Lash The Product Details
Essential Lash is a topical lash stimulator that helps women grow longer, fuller lashes. According to their site, Essential Lash stimulates the derma papilla, which provides energy to the lash growing process. The manufacturers say the their AHK Copper Peptide Complex stimulates inactive follicles aiding in the regeneration of lashes. Although this product does not offer a money back guarantee, there is a great deal of information that suggests that this product will perform as it claims. Firstly, the site contains a link to a full and detailed clinical study of their product performed by an independent laboratory. The study showed that copper peptides to have an effect on hair growth and that participants who used Essential Lash generally saw an increase* in lash fullness over the course of eight weeks. Besides disclosing their clinical research, Essential Lash also provides a full list of ingredients, not just the active ingredients. Their only warning is that pregnant and/or nursing women, and those who have recently undergone chemotherapy should consult a doctor before using this product.
Strengths of Essential Lash
Essential Lash Manufacturer's provide a fully disclosed research report about their product and its effectiveness.
The website provides a full list of ingredients for consumers.
The product's website is easy to navigate and is secure for purchasing. .
In independent studies, the Copper Peptide Complex contained in Essential Lash is clinically shown to stimulate hair growth.
Weaknesses of Essential Lash
Neova does not offer a money back guarantee on their product.
The Essential Lash website does not contain testimonials or consumer feedback about the product.
The product offers a great deal of quantitative data but very little in the way of qualitative findings.
Essential Lash The Bottom line
Although people often feel more secure purchasing a product that offers them a product refund, the enormous amount of information and the manufacturers full disclosure of clinical data as well as ingredients makes this product a reassuring choice.
Buying an eyelash enhancer is not an easy thing to do. The most important aspect you have to consider is safety. This is because some eyelash enhancers contain harsh chemicals that can cause serious eye problems. Another important factor is effectiveness. Of course, you want the fastest and most considerable results possible. To find the best products, you have to inspect each product carefully which will take a lot of time since there are hundreds of eyelash enhancers being sold on the market. To find the best eyelash enhancer on today's cut-throat market, we have inspected, tested and evaluated each eyelash enhancer mentioned below.
Our Top Eyelash Enhancer Choices

Add Length and Volume to Eyelashes*
Nourishing Effect on the Hair Follicle*
Protect Eyelashes from Breaking*
Restore Natural Moisture*
Add Length and Volume to Eyelashes*
Nourishing Effect on the Hair Follicle*
Protect Eyelashes from Breaking*
Restore Natural Moisture*
Rodan + Fields Lash Boost
Add Length and Volume to Eyelashes*
Nourishing Effect on the Hair Follicle*
Protect Eyelashes from Breaking*
Restore Natural Moisture*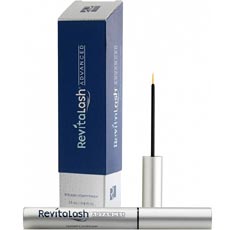 Add Length and Volume to Eyelashes*
Nourishing Effect on the Hair Follicle*
Protect Eyelashes from Breaking*
Restore Natural Moisture*
Add Length and Volume to Eyelashes*
Nourishing Effect on the Hair Follicle*
Protect Eyelashes from Breaking*
Restore Natural Moisture*