Enormous Lash Product Overview
Beauty Society's Enormous Lash is, as its name suggests, a product that promises to give the user thicker, stronger and even darker eyelashes in as little as 21 days. Although the implication is that the product produces longer lashes, this is not the case, which the company states in the small print on their website.
The information for Enormous Lash can be found on Beauty Society's site, although it is very hard to navigate. Enormous Lash can be ordered directly from the company but is also available in certain retail stores. All Beauty Society products have a 12 month 100% satisfaction guarantee and at a cost of $95.00, Enormous Lash is in the mid-high price range.
Enormous Lash The Product
Enormous Lash is a patent-pending blend of amino acids, peptides, vitamins and 'eyelash nutrients' that, if applied daily should produce results in 3-6 weeks. Paraben and Prostaglandin free, the formula should not cause irritation, although contact with the eyes must be avoided.
A full list of ingredients is shown on the Enormous Lash site and it includes mainly moisturizing and nourishing substances such as Panthenol (Vitamin B5), phospholipids (vital to cell membrane function), sphingolipids (to limit protein loss) and arginine (an amino acid that may increase* the production of the growth hormone). Unfortunately, although customer 'before and after' photos are shown, there are no clinical studies to prove evidence of results.
Strengths of Enormous Lash
Beauty Society, the product's manufacturer, offers a one-year money back guarantee on the product.
The product is free of harmful parabens and prostagladin, which can be damaging to eyes.
The manufacturer supplies consumers with a customer service number.
The website includes a good FAQ section.
The Enormous Lash formula is patent-pending.
Weaknesses of Enormous Lash
There is no clinical or scientific evidence listed on the website that affirms the product's claims.
The official website does not list all ingredients contained in this product.
There are no positive testimonials offered on the website to help ease consumer doubt.
Enormous Lash does not grow longer lashes.
The company website is hard to navigate.
Enormous Lash is unlikely to make the lashes darker as claimed.
Enormous Lash The Bottom Line
Like most eyelash enhancers, Enormous Lash will not actually grow longer lashes (despite the implication), but rather make them healthier so that they will not break so easily. Although the Enormous Lash formula does not contain anything very different to many other brand's, it is slightly more expensive than most, although used correctly, one tube should last about 9 months.
Buying an eyelash enhancer is not an easy thing to do. The most important aspect you have to consider is safety. This is because some eyelash enhancers contain harsh chemicals that can cause serious eye problems. Another important factor is effectiveness. Of course, you want the fastest and most considerable results possible. To find the best products, you have to inspect each product carefully which will take a lot of time since there are hundreds of eyelash enhancers being sold on the market. To find the best eyelash enhancer on today's cut-throat market, we have inspected, tested and evaluated each eyelash enhancer mentioned below.
Our Top Eyelash Enhancer Choices

Add Length and Volume to Eyelashes*
Nourishing Effect on the Hair Follicle*
Protect Eyelashes from Breaking*
Restore Natural Moisture*
Add Length and Volume to Eyelashes*
Nourishing Effect on the Hair Follicle*
Protect Eyelashes from Breaking*
Restore Natural Moisture*
Rodan + Fields Lash Boost
Add Length and Volume to Eyelashes*
Nourishing Effect on the Hair Follicle*
Protect Eyelashes from Breaking*
Restore Natural Moisture*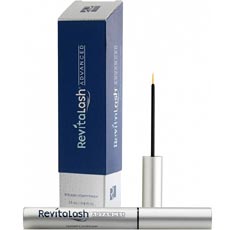 Add Length and Volume to Eyelashes*
Nourishing Effect on the Hair Follicle*
Protect Eyelashes from Breaking*
Restore Natural Moisture*
Add Length and Volume to Eyelashes*
Nourishing Effect on the Hair Follicle*
Protect Eyelashes from Breaking*
Restore Natural Moisture*