Dermalash Product Overview
There are many products on the market today that claim to help women grow their own lashes. These products are called lash stimulators or lash conditioners. These products are usually applied topically and attempt to stimulate the body's own growth of lashes rather covering or concealing a lack luster lash line.
Dermalash is one such product that claims to help women stimulate natural lash growth over a period of time. Dermalash is one product in the Dermaquest line of beauty products. Generally respected for their anti-aging creams and products, Dermaquest has a record for producing quality products.
Dermalash The Product Details
According to the website, Dermalash is designed to help women grow new lashes as well as keep existing lashes that may be damaged or loosened by itching, rubbing, allergies, or product use. Although the claims sound appealing the website gives little information on how the product works or how effective it is. The general website, which lists all of Dermaquests many products, has a listing of their performance ingredients, however, there is no list specific to each product. In other words, there is no way to tell which active ingredients are contained in which product. There are general testimonials about the various products in the Dermaquest line, but little information on each specific product.
Strengths of Dermalash
Dermaquest has a long-standing reputation as a quality manufacturer of beauty products.
Dermalash is easy to use and has a no-fuss application process.
Weaknesses of Dermalash
The website is very sparse and gives the consumer very little information with which to make an education decision about the product.
Dermaquest provides an extensive list of active ingredients used in their many beauty products but does not list the ingredients contained in each product specifically.
The official Dermalash website does not provide any clinical data or research reports by independent researchers.
Dermalash Bottom Line
Although Dermaquest manufacturers several beauty products and is a respected amongst cosmetic and anti-aging products, there is not enough specific information to be able to recommend Dermalash. Without a list of ingredients or independent studies as to the product's effectiveness and safety, there is no way to give an accurate, informed review.
Buying an eyelash enhancer is not an easy thing to do. The most important aspect you have to consider is safety. This is because some eyelash enhancers contain harsh chemicals that can cause serious eye problems. Another important factor is effectiveness. Of course, you want the fastest and most considerable results possible. To find the best products, you have to inspect each product carefully which will take a lot of time since there are hundreds of eyelash enhancers being sold on the market. To find the best eyelash enhancer on today's cut-throat market, we have inspected, tested and evaluated each eyelash enhancer mentioned below.
Our Top Eyelash Enhancer Choices

Add Length and Volume to Eyelashes*
Nourishing Effect on the Hair Follicle*
Protect Eyelashes from Breaking*
Restore Natural Moisture*
Add Length and Volume to Eyelashes*
Nourishing Effect on the Hair Follicle*
Protect Eyelashes from Breaking*
Restore Natural Moisture*
Rodan + Fields Lash Boost
Add Length and Volume to Eyelashes*
Nourishing Effect on the Hair Follicle*
Protect Eyelashes from Breaking*
Restore Natural Moisture*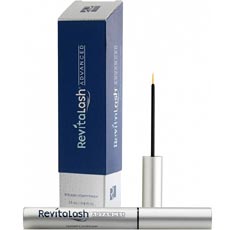 Add Length and Volume to Eyelashes*
Nourishing Effect on the Hair Follicle*
Protect Eyelashes from Breaking*
Restore Natural Moisture*
Add Length and Volume to Eyelashes*
Nourishing Effect on the Hair Follicle*
Protect Eyelashes from Breaking*
Restore Natural Moisture*