Q:

I am now tired of thin eyelashes. How about trying castor oil? Will castor help me grow my eyelashes thick? And how to use it?
Expert Answer
Castor oil is an amazing and natural oil that can do so many things. Its herbal functions have been used since ancient times. It is a natural vegetable oil obtained from a castor bean. It can be used in food, medicine and even in beauty products. The benefits of castor oil seem to be endless at this point.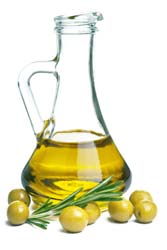 Castor oil is known to be a natural anti inflammatory and anti bacterial product. It also naturally moisturizes and rehydrates an area of your body once it is applied directly to it. Because of the low molecular mass of the castor oil, it can reach into the smallest of pores and deepest of follicles.
The Magic of Castor Oil
Castor oil can be used to treat acne because of its anti inflammatory and anti bacterial abilities. Not only that, castor oil also helps soothes burns, scrapes and even redness of the skin such as when you have over plucked your eyebrows. Castor oil may also act as a natural makeup remover since it does such a good job in reaching the deepest of pores to remove dirt and makeup. The magic of castor oil lies in the fact that its uses are so varied. So why not keep it in the cupboard?
Castor Oil for Eyelashes
Women who have used castor oil to improve the appearance of their lashes have not been disappointed. They have found that their lashes have become longer and thicker as a result of using this miracle oil. The great thing about it is; you're working with your natural lashes. Not falsies. Not eyelash extensions. Those beautiful, strong and healthy lashes you see in your mirror are all your own.
How to Use Castor Oil?
Using castor oil is incredibly easy. Just follow these simple steps to get thick, dark and long lashes:
Dampen a q-tip with the castor oil (careful not to put too much on it) then apply the q-tip to the eyelash line as if you're applying your eyeliner
Do this every night before going to sleep
In the morning, wash the castor oil off with warm water thoroughly
Continue to do this for three to four weeks
The last and most important step is to take your new red carpet ready lashes out for a spin!
Precautions
You May Also Want To Read – Will Eyelashes Grow Back After Being Burned?
Here are a few guidelines to follow in using castor oil:
Careful not to put too much castor oil unto your lashes. When the q-tip starts to drip that's how you know that you're putting on way too much
Avoid putting any castor oil in your eyes as this could cause irritation or puffiness in the morning
When buying castor oil always make sure to use the all natural refined version since other refined castor oils may contain other chemicals that may clash with the oil
Be careful not to drip any amount of castor oil unto your clothing as it can stain. These stains are difficult to remove
Make sure that you are not allergic to castor oil before using it on a sensitive area like you eye. Doing a patch test can ensure that you will not have any allergic reaction to it
If you have a pre-existing eye condition, it is best to put off the use of castor oil until it clears up
Conclusion
With so many chemically induced products in the market specifically made to induce the growth of your lashes, you have to be careful. Your lashes can only handle so many chemicals. The castor oil is a great solution since not only is it all natural, it is worth less than half of what you're paying for in eyelash enhancers and such.