Eyelash enhancers have been steadily gaining popularity because of the growing need for longer lashes. Eyelash enhancers can be bought anywhere. They are over the counter beauty products that come in gel or serum form. They are applied twice daily and promise you longer lashes in a few weeks time. Eyelash enhancers are jam packed with vitamin and nutrients and all of that good stuff that keep the lashes strong.
Vitamin such as Hyaluronic acid and Pro-vitamin B5 are used to condition the lashes. Dr. David Colbert, a dermatologist with a practice in the Flatiron district has been quoted to say that "It's really about conditioning and giving the lash T.L.C.," Dr. Colbert said. "If you moisturize anything, it's going to look better."
Although there are all kinds of options to eyelash growth such as eyelash extensions, false eyelashes and even natural way such as olive and castor oil, some women still opt to use eyelash enhancer because it said to deliver quicker and more dramatic results.
However, the great thing about eyelash enhancers is the fact that once your lashes start to show positive effects and become longer and thicker, it looks insanely natural mainly because you are essentially working with your own lashes. This is probably one of the positive effects of eyelash enhancers.
What do They offer/How to They Work?
Most women put on eyelash enhancers without researching how they work exactly or what ingredients are in their eyelash enhancer. It is always important to make educated purchases.
The makers of these eyelashes enhancing* products have been researching for years to identify the factors that limit the growth of our lashes and have taken the liberty of finding ways to counter hormones and conditions that limit the growth of our precious lashes.
Eyelash enhancers work around either of the two ways: One, by making sure that the eyelash follicles' growth phase lasts long enough to produce gorgeous lashes. Two, by strengthening the hair itself to prevent premature breakage or falling off of the hair. Most formulations available in the market will contain a variety of hormones, nutrients and other ingredients that will either lengthen the follicles' growth phase, provide adequate nutrients to the hair itself or both.
Must have Ingredients in an Eyelash Growth Product
Companies that make eyelash enhancers usually include the ingredients in their websites and in their packaging. Listed below are several ingredients you should look out for in your eyelash enhancer since they offer the most protection and strength.
Vitamin A: Involved in the growth and maintenance of hair by regulating the synthesis of retinoic acid in hair follicles.
Vitamin E: Builds capillaries and promotes* blood circulation, making it easier for nutrients to reach your lashes.
Vitamin C: Is necessary for the body to absorb iron, which is vital to hair growth.
Pro-vitamin B5 or D-Panthenol: Absorbs water to its surface and holds it there so it's a great moisturizer.
Hyaluronic Acid: Capable of carrying 1000 times its weight in water. For this reason hyaluronic acid is one of the most potent moisturizers available.
Glycosaminoglycans: Lengthen anagen phase of follicles just like prostaglandin analogues do. Has been found to have potential in reducing* hair loss.
Polypeptides: Hair is made up mostly of polypeptides and making its basic units of structure available will hasten its growth and repair.
Eyelash Growth Products: is it the Long Lasting Solution?
There are actually so many factors that go on in deciding on the right eyelash enhancer. People find that because these products have so many ingredients, negative reactions and side effects may occur. There is also the question of how quickly it takes effect. Eyelash growth products can be a long term solution but of course you have to be willing to wait it out and of course deal with the possible side effects that come along with it.
The question of whether or not an eyelash enhancer works is hard to answer. The answer is actually mainly yes, well they do work, a big chunk of the time actually. However the scary reality is most eyelash enhancers are not FDA approved. Some studies and reports have also show the negative side effect to using eyelash enhancers.
How to Find the Best Eyelash Growth Product?
The great thing about eyelash enhancers is the fact that they can be bought practically everywhere. They are sold in department stores and they are even sold online.
However in deciding on what eyelash enhancer to get, it is important to do your research first. Most eyelash enhancers have their very own website and there they usually list their ingredients. Remember to look out for the ingredients we already mentioned in this article.
Another tip to ensure that your eyelash enhancer is for you is to look for reviews of the eyelash enhancing* product you are interested in. A lot of people make a habit out of blogging about their experience with a certain product. This way you can know whether or not they encountered any side effects.
Lastly to be extremely safe, you can always conduct a patch test on yourself. Apply the eyelash enhancer to your arm at least 24 hours before you use it on your lashes. If there are no signs of any type of allergic reaction then you are good to go!
Buying an eyelash enhancer is not an easy thing to do. The most important aspect you have to consider is safety. This is because some eyelash enhancers contain harsh chemicals that can cause serious eye problems. Another important factor is effectiveness. Of course, you want the fastest and most considerable results possible. To find the best products, you have to inspect each product carefully which will take a lot of time since there are hundreds of eyelash enhancers being sold on the market. To find the best eyelash enhancer on today's cut-throat market, we have inspected, tested and evaluated each eyelash enhancer mentioned below.
Our Top Eyelash Enhancer Choices

Add Length and Volume to Eyelashes*
Nourishing Effect on the Hair Follicle*
Protect Eyelashes from Breaking*
Restore Natural Moisture*
Add Length and Volume to Eyelashes*
Nourishing Effect on the Hair Follicle*
Protect Eyelashes from Breaking*
Restore Natural Moisture*
Rodan + Fields Lash Boost
Add Length and Volume to Eyelashes*
Nourishing Effect on the Hair Follicle*
Protect Eyelashes from Breaking*
Restore Natural Moisture*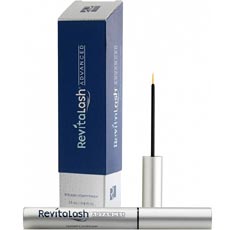 Add Length and Volume to Eyelashes*
Nourishing Effect on the Hair Follicle*
Protect Eyelashes from Breaking*
Restore Natural Moisture*
Add Length and Volume to Eyelashes*
Nourishing Effect on the Hair Follicle*
Protect Eyelashes from Breaking*
Restore Natural Moisture*
View All