What Is St. Cloud Holistic Expo?
The St. Cloud Holistic Expo is a second annual event which is inspired by holistic way life and holistic medicine. The purpose of this event is to showcase products and offer information about everything related to holistic lifestyle.
What Is Holistic Medicine?
Holistic medicine offers healing on a whole new level and its primary difference from "standard" medicine is the fact it focuses on a "whole" person on physical, spiritual, emotional, and psychological level. Supporters of holistic lifestyle believe the person is made of independent spheres and levels. If one level of our personality is broken, other levels cannot function properly. Principles of holistic medicine include:
Every person has healing powers
Patients are people, not diseases
Treatments should fix the cause of diseases, not their symptoms
Love and unconditional support are the best healers
Every person is responsible for their own health
What Is Holistic Lifestyle?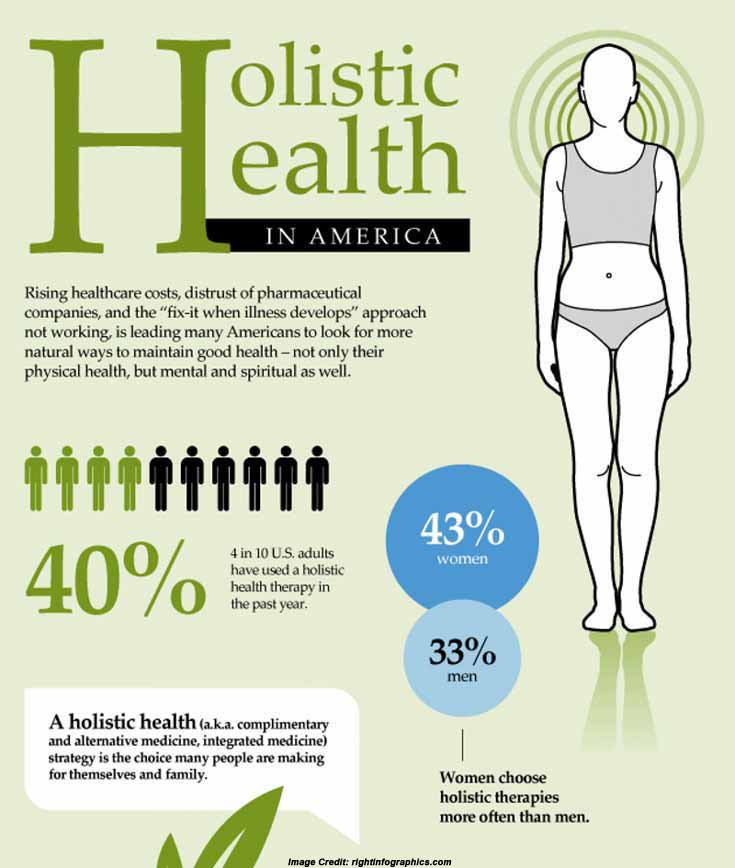 It is a lifestyle whose purpose is to make someone feel like a whole and complete person. Like it was mentioned above, in holistic lifestyle it is a general thought that the person is consisted of a few entities. To feel like a whole person, one should make sure all entities are functioning properly, and they are:
Emotional mind
Physical body
Sacred spirit
In order to be healthy on every level of our personality, holistic life dictates that person should to what they feel right in order to have the sense of freedom and personal growth.
St. Cloud Holistic Expo Events
This holistic expo will include 85 exhibitors, keynote speakers, intuitive consultants, and spirituality resources. The keynote speakers will address to the visitors through several events like:
Healing and psychic panel
2GuysInTheKnow
Annette Rugolo
Dr. Darren Weissman
St. Cloud Holistic Expo Venue and Time
The location of the St. Cloud Holistic Expo is River's Edge Convention Center. The expo will be held on Saturday and Sunday (May 16th – May 17th). On the first day, expo will be open from 10am to 6pm, while on Sunday the expo will open at 10am but close at 5pm.
Person Involved In St. Cloud Holistic Expo
This holistic expo will include various keynote speakers like:
Dr. Darren Weissman – He is a holistic physician, author, and developer of The LifeLine Technique and also he is a thought leader on the subconscious mind. The LifeLine Technique refers to the combination of science and spirituality by activating our conscious and subconscious mind in order to empower the heart to change the physical and emotional pain, stress and anxiety into intentional manifestation acts. Because of his reputation, Darren Weissman featured in the movies Making Mankind, E-Motion, Beyond Belief and The Truth. Also, he has been featured on TV show "The Lisa Oz Show." He has also contributed to several magazines like The Huffington Post, InStyle, Natural Health, and Prevention.
Kayla Michaele – Is a psychic, medium, teacher and speaker. She uses empathic, psychic, and medium abilities to improve* her clients' lives.
Jurema Silva – Is a Brazilian spiritual teacher, psychic-medium, and public speaker. Jurema's purpose is to open one's mind by providing knowledgeable advice, talks about the purpose of life and demonstrating ancient teachings.
Eric Earl And Bert Allen – They are a psychic duo. 2GuysInTheKnow travel all over Midwest and share their experiences with audience. They share all types of stories; happy, sad, and inspirational.
Annette Rugolo – Is an international speaker, consultant, and teacher. She collaborates with clients from North America, Europe, Australia, and Asia. She teaches transformational seminars and helps you to see your home through energetic point of view.
What Can You Do On This Event?
First of all, every visitor of the expo can get informed about holistic way of life and holistic medicine. Additionally, visitors can learn about the balance of mind, body and spirit. Also, the expo will offer gift products, valuable advice and the lectures of reliable mediums, public speakers and psychics whose primary goal is to teach you about positive energy and holistic lifestyle.
Conclusion
St. Cloud Holistic Expo is the event which offers insight into holistic lifestyle for all people who don't know what it's about and for fans of holistic life, the event is a good way to connect with people who share the same point of view.
View All