If you are depressed, the feelings can seem overwhelming. You might think that you will never come out of it. There is no need of getting worried. Depression is treatable. It is essential to seek medical assistant in helping you chose the right approach. There are many options for curing depression including change of lifestyle, medication and therapies. Your physician will assist you in choosing the most convenient and effective method.
Depression
It is normal to get depressed in the course of your life. The challenges we are exposed to in our daily life can ignite the feelings of dejection. Everyone can get depressed regardless of his/her social status. Close to a third of people in the US report cases of depression. The gloomy feelings of depression can be traumatizing. Everything seems to work against you. You are unable to concentrate at work since you lack the energy. Some cases of depression go unnoticed and eventually lead to suicidal attempts and deaths .The intensified sadness and loss of interest can cause distress unless you seek professional help.
Depression Treatment Tips
To recover from depression, you must take action. However, depressed people find it hard to make a step in the right direction. The changes needed are the most difficult to implement. You should start with small achievable goals. With time, the impact will look quite significant. Here are helpful tips to assist in your recovery even if you are under medication.
Initiate Supportive Relationship: Relating with helpful friends or family members will assist you in coping with depression. With encouragements and a helping hand, it will be easier to overcome depression. It will sound awkward to share your frustrations with people though. Put in mind how a friend or a loving friend will be grateful to assist. Be frank to a trusted friend and request from them the kind of help you need. You should attend social functions even if you feel uninterested. Ensure you meet new people, join a social club or disclose to your pastor.
Replace Negative Thoughts: Depression changes every aspect of your life. Consider replacing the negative thought by more constructive ones. What would be the perception of sharing your thoughts with another person? Replace the negative self talk by thinking about constructive ideas. Try not to be a perfectionist. You should avoid setting high standards because failure can lead to more stress. Look and make friends with positive people. Learn from them how they deal with challenges. When negative thoughts creep in, note them down and try to figure out what triggered them.
Take Good Personal Care: You should ensure you are living a healthy lifestyle. Find information on stress management and set realistic goals. By learning healthy sleeping habits, you should aim at sleeping for eight hours. It is essential to bask in the sun every day. Schedule for a fun moment with a friend or a family member and avoid staying indoors when you can. Take that nature walk. You should try relaxation techniques to relieve depression symptoms and keep your stress levels at check. To help keep the feelings of isolation away, you should consider taking care of a pet. This will also get you outside of yourself giving you a sense of purpose in life. That pet will need you for its survival.
Exercise Regularly: The role of exercise in the cure* of depression is amazing according to research. To start with, take easy to moderate forms of exercises. Regular exercise increases* your energy and decreases* the feelings of fatigue. You should assign 30 minutes a day starting with small effective exercise. It isn't a bad idea to take up a gym. Use stairs instead of the lift, walk your dog and park your car at the furthest point.
Eat Healthy Diets: The kinds of food you take directly affect your feelings. Ensure you take a well balanced meal and take more fruits. Avoid skipping meals to shun irritation and tiredness associated with hunger. Avoid junk foodstuffs to minimize your sugar intake. Take foods with complex carbohydrates to increase* your serotonin levels. Lack of vitamin B complex can actually trigger depression. Taking supplements of vitamins B-complex will help to cope with depression. Taking foods with Omega-3 fatty acids will boost* your moods.
Professional Help: If you find that there is no improvement at all, consider getting medical assistance. Speaking to a psychotherapist about your depression doesn't undermine your strength. You will get the best assistance once the doc diagnoses the cause and degree of your depression.
Therapy
Therapy refers to scheduled counseling sessions with a therapist from winnipeg as a mean engaged to cure* depression after it has been diagnosed. Depending on the cause and nature of your depression, your doctor will come up with the best remedial treatment. In some cases, he may have to use a combination of therapies.
Interpersonal Therapy
Interpersonal therapy is a time-limited treatment in which the psychotherapist encourages you to gain control of your moods and thoughts. Depending on the individual, Interpersonal Therapy may last for up to four months. Through an interview, a psychotherapist engages you in a conversation and makes you feel understood. You are then presented with a clear rationale and any helpful information to help in your recovery from depression.
Cognitive Behavioral Therapy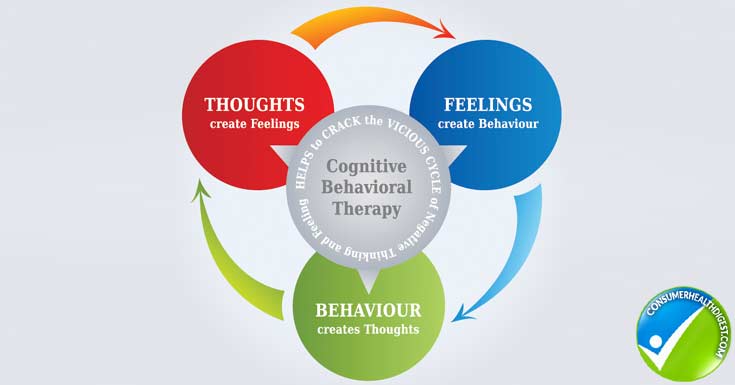 Cognitive Behavioral Therapy is based to address emotions, behaviors and cognitive processes. A therapist set some goals for you and gives guidelines to their achievement. Cognitive Behavioral Therapy is focused directly on particular problems in which a therapist helps in choosing efficient strategy to their approach. This kind of therapy has been successfully used in the treatment of anxiety, substance abuse and psychotic depression.
Psychodynamic Therapy
Psychodynamic therapy focuses the unconscious mind of a depressed patient in an attempt to flush out a psychic tension. A therapist might request for your attendance up to three times a week. If the cause of your depression has bothered you for a long duration, you should consider adopting Psychodynamic therapy. Through deep exploration, a therapist with your help tries to understand your unconscious mind in finding out the exact cause of your current behaviors and thoughts. You are requested to explore unresolved conflicts in your past and speak out of your past relationship with important people in your life.
Psychotherapy
Also know as counseling, psychotherapy focuses in assisting you to heal and discover constructive processes of dealing with problems in your life. This is a helpful way when undergoing challenging issues such as stress or after a divorce. While undergoing psychotherapy, a therapist schedules appointments usually once a month with each session lasting about 20 minutes. You and the therapist come up with a set of goals which you intend to achieve within a given timeframe. You are provided with all information to help you navigate through the challenging areas of your life
Electric Shock Treatment
Electric shock treatment refers to the use of electric current t to cure* depression. In this method, electrodes are placed on your scalp and a well controlled electric current applied. This is usually done when you are on an anesthesia. The current causes short-lived convulsions in your brain. Electric shock treatment is used in patients who fail to respond to other forms of treatments. It is recommended for use in patients with suicidal thoughts and those with manic depression.
Lifestyle
Change in lifestyle can greatly decrease* depression. Health professionals recommend changes in diet, exercise, relationships and substance abuse. The advantages of lifestyle changes are that it comes without a cost and one gets new experiences in life. Foods rich in vegetables, good relationships, recreation and meditations are some recommended lifestyle changes that can curb depression.
Other Alternative Depression Treatments
Depending on one's cultural and religious background, there a number of other depression remedies to chose from. You are not restricted to therapy, change in lifestyles or medicines. Other forms of treatments can work on you as well. Reflexology, acupuncture, herbal remedies, yoga, meditation, massages therapy and guided imagery are some of alternative cure* to depression.
Medication
There are various types of antidepressant available in the treatment of depression. Antidepressants work by controlling the levels of neurotransmitters in the brain. This in return improves* your moods. Tricyclic antidepressants drugs include Anafranil, aventyl, norpramine trofranil and zonalo. Due to their serious side-effects, physicians don't recommend their use in first-time patients. Other drugs include celaxa, paxil, Zoloft, budeprion and wellbutrin. It is important to follow your physician's instruction when taking these medications. Side effects include fatigue, dry mouth, headaches nausea and vomiting. Others may induce dizziness and sleep.
View All