A2X Overview
A2X is a brand of anti-anxiety supplement that is available directly from the A2X company website. The site is very well-designed and reasonably informative, and it includes the FAQ section and several customer testimonials. The product is designed to be a natural alternative to prescribed medications, although according to the manufacturer it can be taken with certain other depression medications safely.
Customers interested in buying A2X can try a 14-day sample of the product risk-free. A one month supply of A2X costs $39.95, and there is a 30-day money back guarantee on all orders. The ordering process is secure online and there are full details of the company contact information.
Ingredients Contained In This Product
Passionflower, Ashwagandha, L-Theanine, B6, B12, Magnesium, Calcium
A2X The Product Details
A2X is made to boost* naturally levels of serotonin and GABA in the system. These are the chemicals that are responsible for balancing the mood and relieving anxiety. Unlike prescription medications, A2X is said to achieve this through the use of natural substances that include Ashwagandha, Passionflower, L-Theanine, Magnesium, Calcium and vitamins B6 and 12. While not all the ingredients are listed on the website, the key substances are explained in detail in regards to how they work and there some evidence to show that they have performed well in clinical studies. There is no indication of how soon the consumer will feel relief from anxiety and, although most people will not experience side effects, there is a warning that some may occur, such as stomach upset, headaches and morning grogginess.
Strengths of A2X
A2X increases* Serotonin and GABA levels
The A2X website is informative
There is a 14-day risk-free trial
Key ingredients are explained
The ordering process is secure
There is a 30-day money back guarantee
Weaknesses of A2X
No clinical test results are provided for the actual A2X formula
The full ingredient list is not shown
A2X may cause unpleasant side effects
A2X The Bottom Line
A2X may be a good product for someone who suffers from occasional or mild anxiety. Obviously anyone taking the product would need to be aware of the potential side effects and cease taking the product if they were affected. A2X is not the most expensive product of this type on the market, but consumers would be wise to take advantage of the trial before committing to buying.
Depression is a common problem today. There are numerous supplements that claim to address this particular problem. Not all brands are created equal, and so reading customer testimonials, thorough research and rigorous evaluation by experts, we have consolidated and ranked today's top anti-depressants. The criteria we used are: potential to reduce symptoms of depression, potential to reduce anxiety, potential to restore healthy serotonin levels, quality of ingredients and ability to improve overall physical and mental well-being. Below are the finest natural anti-depressants available on the today's market.
Our Top Depression Choices

Reduce Symptoms of Depression
Reduce Sadness and Stress
Restore Healthy Serotonin Levels
Improve Physical And Mental Well-Being
Vita Balance Anti-Anxiety Plus
Reduce Symptoms of Depression
Reduce Sadness and Stress
Restore Healthy Serotonin Levels
Improve Physical And Mental Well-Being
Reduce Symptoms of Depression
Reduce Sadness and Stress
Restore Healthy Serotonin Levels
Improve Physical And Mental Well-Being
Reduce Symptoms of Depression
Reduce Sadness and Stress
Restore Healthy Serotonin Levels
Improve Physical And Mental Well-Being
Reduce Symptoms of Depression
Reduce Sadness and Stress
Restore Healthy Serotonin Levels
Improve Physical And Mental Well-Being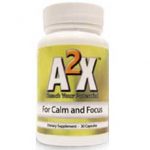 Reduce Symptoms of Depression
Reduce Sadness and Stress
Restore Healthy Serotonin Levels
Improve Physical And Mental Well-Being