With today's stress levels, demanding lifestyle, and poor food choices, it's no wonder why your digestive tract has gone haywire. What do you expect? Your health is bound to pay the big price if you haven't been exactly responsible about your diet. Did you know that your digestive tract is in charge of a good portion of your ability to fight off diseases? Poor diet simply means one thing: poor health.
Hence, it's time to think about colon health. Know what you're giving your body and see to it that you stay healthy. One product that may be worth your time and money is called Walgreens Probiotic. This is a supplement that's mean to be taken daily. See if this may be worth investing in.
Walgreens Probiotic Overview
Wallgreens Probiotic works on colon health. This daily dietary supplement contains probiotics and natural microflora to strengthen digestive and immune system naturally. Each caplet contains around 20 billion live bacteria so that you have the ability to fight off health threats and stay strong and active.
Active Ingredients
Walgreens Probiotic helps achieve colon health with the use of the following ingredients:
Lactobacillus Acidophilus
Bifidobacterium Lactis
Probiotic Blend
Other notable ingredients are: Cellulose, Gelatin, Silicon Dioxide, and Magnesium Stearate.
How Walgreens Probiotic Works?
With its proprietary blend of ingredients, Walgreens Probiotic can do the following for you:
Maintain the health of your body's natural digestive system
Provide you with the necessary 20 billion active cultures per capsule
Provide you with an all-natural source for dietary supplements
Sustain and regulate your body's natural microflora
Advantages
Made from a well-known company
Acts quickly
Keeps bowel movement regular
Reasonably priced

Available in retail stores

Special discounts provided for customers
Provides a money-back guarantee
Recommended by doctors
Disadvantages
Clinical studies aren't elaborated
Comes with mixed reviews
Customer service contact details aren't provided
A few customers had

mild allergic reactions

to it
Directions of Use
As a dietary supplement for colon health, suggested use is one capsule per day. This is safe and effective. Swallow without chewing. If the capsule is too big, you can open the capsule and stir contents into drinks or food. Just make sure the food isn't too warm.
Breaking News
This isn't meant to replace prescribed meds. Rather, it's a supplement that supports you in your effort to cleanse your digestive system and pack it with healthy bacteria. Remember, this isn't a cure* or a preventative measure for diseases.
Final Verdict
Walgreens Probiotic is extremely affordable. While this may not be the best supplement for colon health, you do get value for your money. It comes with mixed reviews and if you're unhappy with the outcome, you can always avail of the money-back guarantee. More importantly, see if your doctor approves of this supplement and has deemed it safe for you. Practice extra care if you're highly allergic to a variety of substances or switch to a milder brand of probiotic supplement.
All of the cells and tissues in your body and your major organ of detoxification, the liver rely upon your colon. The colon processes waste and bacteria preparing it for elimination from the body. Colon cleanse products should be determined based on its: potential to clean the colon of harmful waste & toxins, potential to promote better digestion & increase elimination, potential to promote improved immune system function, potential to provide increased energy levels. The quality of the ingredients should be backed by clinical research.
Below you'll find some of the most effective colon cleanse supplements on the market today, in our opinion.
Our Top Colon Cleansers Choices

Cleans Harmful Wastes and Toxins*
Promotes Digestion and Increases Elimination*
Promotes Immune System Function*
Promotes Nutrient Absorption*
Provides an Increase in Energy Levels*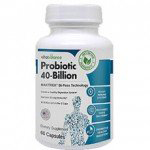 Vita Balance Probiotic 40-Billion
Cleans Harmful Wastes and Toxins*
Promotes Digestion and Increases Elimination*
Promotes Immune System Function*
Promotes Nutrient Absorption*
Provides an Increase in Energy Levels*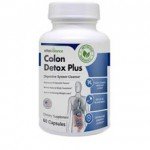 Cleans Harmful Wastes and Toxins*
Promotes Digestion and Increases Elimination*
Promotes Immune System Function*
Promotes Nutrient Absorption*
Provides an Increase in Energy Levels*
Cleans Harmful Wastes and Toxins*
Promotes Digestion and Increases Elimination*
Promotes Immune System Function*
Promotes Nutrient Absorption*
Provides an Increase in Energy Levels*
Cleans Harmful Wastes and Toxins*
Promotes Digestion and Increases Elimination*
Promotes Immune System Function*
Promotes Nutrient Absorption*
Provides an Increase in Energy Levels*