Natural Pure Cleanse Overview
Are you aware that your colon can store several pounds of digestive waste? In some cases, the waste gets stuck and can cause the build-up of bacteria and harmful toxins that can lead to serious health problems. This is a very common problem today because of the unhealthy and indulgent diet we enjoy today. Just think about it; are you consuming the recommended daily fiber intake? The answer is usually no and most people aren't even aware there is a recommended fiber intake. The good news is that there are colon cleansing products available to clean up the colon and get rid of digestive waste and toxins stuck in the large intestine.
The problem is that there are so many colon cleansing products available. This makes it quite challenging to choose one that is both effective and safe. In this article, let's closely examine a popular product being sold online. By the end of this article, we should be able to determine if the product is worth buying.
Details of Natural Pure Cleanse
One of the main features offered by Natural Pure Cleanse is that it enhances* digestion and helps the body with the absorption of nutrients. It also claims to help fight parasites in the colon. The product is essentially a natural colon cleanser that promotes* the elimination of digestive waste to improve* overall health and prevent colon-related health problems. There is also mention of fighting the appearance of cellulite which is uncommon in a colon cleansing product.
Natural Pure Cleanse contains a blend of natural ingredients like aloe vera which helps the user stay clean from inside. The colon cleanser also includes white oak bark in its formulation. This ingredient enhances* digestion and helps boost* immunity. It also contains green tea leaf extract which helps increase* the metabolism and promote the burning of body fat for energy. The other ingredients are slippery elm bark, senna leaf, mangosteen fruit extract, ginger root extract and grape seed extract.
Natural Pure Cleanse Strengths
Natural Pure Cleanse contains many proven ingredients that help clean up the colon.
Helps prevent digestive problems particularly those that involve the colon.
Made from all-natural ingredients.
A trial bottle is being offered on the official website.
Natural Pure Cleanse Weaknesses
Natural Pure Cleanse contains some questionable ingredients that are not clinically proven to work in cleansing the colon.
Claims to reduce* the appearance of cellulite and help with weight loss* which are obviously exaggerations.
From a relatively unknown company.
The official website is exaggerated and doesn't contain detailed information on the product's ingredients.
There is no clinical proof that the product really works.
There are some negative reviews of the product online.
Final Verdict
Although Natural Pure Cleanse contains several proven ingredients for cleaning the colon, overall it is not a good product. It is from an unknown company and the product makes exaggerated claims like the product helping with weight loss* and reducing* cellulite. This is not a good sign in terms of product quality. There is a free trial being offered but many customers are complaining about the automatic monthly ordering that follows. You would have to contact the company and ask for the automatic order to be stopped. Otherwise, you will be billed each month.
All of the cells and tissues in your body and your major organ of detoxification, the liver rely upon your colon. The colon processes waste and bacteria preparing it for elimination from the body. Colon cleanse products should be determined based on its: potential to clean the colon of harmful waste & toxins, potential to promote better digestion & increase elimination, potential to promote improved immune system function, potential to provide increased energy levels. The quality of the ingredients should be backed by clinical research.
Below you'll find some of the most effective colon cleanse supplements on the market today, in our opinion.
Our Top Colon Cleansers Choices

Cleans Harmful Wastes and Toxins*
Promotes Digestion and Increases Elimination*
Promotes Immune System Function*
Promotes Nutrient Absorption*
Provides an Increase in Energy Levels*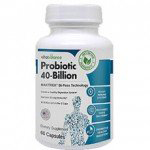 Vita Balance Probiotic 40-Billion
Cleans Harmful Wastes and Toxins*
Promotes Digestion and Increases Elimination*
Promotes Immune System Function*
Promotes Nutrient Absorption*
Provides an Increase in Energy Levels*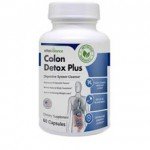 Cleans Harmful Wastes and Toxins*
Promotes Digestion and Increases Elimination*
Promotes Immune System Function*
Promotes Nutrient Absorption*
Provides an Increase in Energy Levels*
Cleans Harmful Wastes and Toxins*
Promotes Digestion and Increases Elimination*
Promotes Immune System Function*
Promotes Nutrient Absorption*
Provides an Increase in Energy Levels*
Cleans Harmful Wastes and Toxins*
Promotes Digestion and Increases Elimination*
Promotes Immune System Function*
Promotes Nutrient Absorption*
Provides an Increase in Energy Levels*