If you want to know to take care of your body, think of yourself as a car. When you don't clean the engine and allow carbon to course through the wires, then the car eventually breaks down. That's because these tiny sediments hinder the oil, gas, air, and electricity from smoothly running through the entire system.
Now, think about your body. If you're constipated, then you feel bloated and heavy. That's because there are toxins coursing through your entire system. Your digestive tract is largely responsible for your colon health. If you don't remove* the waste materials out, then you're never going to achieve true health.
What is Dr. Schulze's Intestinal Formula #1?
Dr. Schulze's Intestinal Formula #1 helps you achieve ultimate colon health with the use of a proprietary blend of natural ingredients that soften your bowels and allow you to pass stools easily.
Studies show that most Americans are bound to experience colon problems at some point in their lives. Colon cancer has, in fact, claimed the lives of millions of people.
Dr. Schulze's Intestinal Formula #1 stimulates your colon's natural muscle action by strengthening the necessary muscles. It's designed to:
Stop putrefaction
Disinfect, soothe and heal your colon
Improve* digestion
Relieve your body from discomfort brought about by gas and cramps
Increases* flow of bile, which cleans gallbladder, bile ducts, and liver
Destroy the overgrowth of the unhealthy bacteria, Candida Albicans
Promote healthy intestinal flora
Dr. Schulze's Intestinal Formula #1 is part of a 5-Day Bowel Detox Program. The supplement is meant to relieve constipation and assist a more regular bowel movement.
Who is the Manufacturer of Dr. Schulze's Intestinal Formula #1?
The company behind the product is called Dr. Schulze's. It is a reliable and well-known manufacturer of dietary supplements of all kinds. The company has plenty of different products under its belt and this is something that you ought to keep in mind.
It is a reputable manufacturer which is one of the things that you ought to consider in general when it comes to picking up the product you are looking for.
At the same time, there are quite a few claims which are being made on behalf of the product. The latter is intended to improve* your digestion, as well as to soothe and to heal your colon.
The product is also intended to help you prevent putrefaction and to improve* the overall condition of your intestinal flora. At the same time, it promises to be made out entirely of natural ingredients without any chemicals.
Dr. Schulze's Intestinal Formula #1 Ingredients – Are they Safe & Effective?
Dr. Schulze's Intestinal Formula #1 is made from the following:
Cape & Curaçao Aloes, Senna Leaf & Pod & Cascara Sagrada Aged Bark – Stimulates and tones the muscles of the large intestine in order to enhance* your body's ability for better bowel elimination
Ginger Root – A carminative that relieves gas and bloating in your intestinal tract
Habanero Pepper – Increases* blood circulation in the intestines
How Dr. Schulze's Intestinal Formula #1 Works?
The unique blend of natural ingredients works hard to help you achieve colon health by doing the following:
Cleanses, heals and strengthens your gastrointestinal system
Stimulates peristaltic action, or what is otherwise known as the muscular movement of the colon
Strengthens muscles of the large intestine
Cleans, relieve and heals the mucous membrane lining of your digestive tract
What are the Advantages of Dr. Schulze's Intestinal Formula #1?
The product should help you soothe as well as to heal your colon and disinfect it
It might be able to relieve a certain amount of discomfort from cramps and gas
The product might be able to increase* the bile flow which is going to cleanse your liver
It might be able to destroy the overgrowth of unhealthy and unwanted bacteria
What are the Disadvantages of Dr. Schulze's Intestinal Formula #1?
It's not approved by the FDA
Clinical studies and research have yet to be elaborated
Limited explanation of the ingredients used
No free trial for first-time customers
What Kinds of Reviews are Out there for Dr. Schulze's Intestinal Formula #1?
The customer reviews of the product are plenty. This is actually something quite important. The product seems to resonate quite a lot within its audience and it is something that you ought to keep in mind. However, some of them are fairly negative while others are more positive – this is something quite typical for the field.
One person, for instance, says that the product only worked on occasion – there are some days when it worked and a lot of days that it didn't work at all. Most of the times, however, it also gave him heartburn.
Another person, on the other hand, goes on to say that the product has worked for him and that he is likely to buy it again. He says that his bowl movement has been particularly slow without it and that all he needs is two tablets of the product.
Dr. Schulze's Intestinal Formula #1 Review – Final Verdict
The truth is that this is a product which might actually be able to help you out in a certain manner. It is intended to regulate your digestive tract and to guarantee that everything is handled properly. In order to do so, you would have to take it as per the instructions of the manufacturer.
The product is made of natural ingredients which don't seem to contain any harmful chemicals or potential toxins. They are said to be rather beneficial.
All of the cells and tissues in your body and your major organ of detoxification, the liver rely upon your colon. The colon processes waste and bacteria preparing it for elimination from the body. Colon cleanse products should be determined based on its: potential to clean the colon of harmful waste & toxins, potential to promote better digestion & increase elimination, potential to promote improved immune system function, potential to provide increased energy levels. The quality of the ingredients should be backed by clinical research.
Below you'll find some of the most effective colon cleanse supplements on the market today, in our opinion.
Our Top Colon Cleansers Choices

Cleans Harmful Wastes and Toxins
Promotes Digestion and Increases Elimination
Promotes Immune System Function
Promotes Nutrient Absorption
Provides an Increase in Energy Levels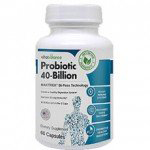 Vita Balance Probiotic 40-Billion
Cleans Harmful Wastes and Toxins
Promotes Digestion and Increases Elimination
Promotes Immune System Function
Promotes Nutrient Absorption
Provides an Increase in Energy Levels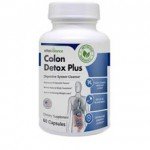 Cleans Harmful Wastes and Toxins
Promotes Digestion and Increases Elimination
Promotes Immune System Function
Promotes Nutrient Absorption
Provides an Increase in Energy Levels
Cleans Harmful Wastes and Toxins
Promotes Digestion and Increases Elimination
Promotes Immune System Function
Promotes Nutrient Absorption
Provides an Increase in Energy Levels
Cleans Harmful Wastes and Toxins
Promotes Digestion and Increases Elimination
Promotes Immune System Function
Promotes Nutrient Absorption
Provides an Increase in Energy Levels