In This Review
What is Colon Detox Plus?
VitaPost Colon Detox Plus is a 15-day colon cleanse course to help support the digestive system's health by passing toxins and buildup. It does not necessarily matter what type of food one is consuming. Colon will tend to detox and get dirty and clogged at some point. The colon is one of the most important parts of the human digestive system to help eliminate undigested food materials from the body.
Several supplements have been mentioned to this effect, with Colon Detox Plus as the best alternative. This health detox product, Colon Detox Plus, has the advantage of dissolving clogging materials in the gut, at the same time boosting the general health of the user's colon. This detox is a very safe product that is formulated using some of the best naturally found ingredients which are known to give detox colon health a big boost for many years.
How Does It Rate?
Overall Rating: 4.8
Colon Detox Plus
Brand Highlights
Vita balance is a company making these capsules in the market. This colon cleanse produces many other beneficial supplements to boost the general health of the users, especially the digestion system's health.
The company has finally made Colon Detox Plus using the best colon cleanse ingredients.
The company of this detox is claiming that all the ingredients in the best natural colon cleanser supplement are formulated in a manner that they do not harm the user at all costs.
Key Ingredients
Alfalfa Leaf
Buckthorn
Rhubarb
Cascara Sagrada
Aloe Vera
Pros
The colon cleanse supplement is making users stay in good health, especially due to the laxative effects of the ingredients in it.
It helps lower the duties of the liver and kidneys in the body hence better health status by the users.
The colon cleanse capsules can eliminate most bad bacteria and worms from the body.
Cons
There are no cons to Colon Detox Plus.
---
How Does It Work?
VitaPost Colon Detox Plus works by accelerating your detox and promoting easy bowel movements. It is made with a mix of 11 herbs. It helps your body's natural elimination of toxins and other harmful substances from your body.
A negligent diet may mess with your digestive system, making it challenging to maintain optimal health. As your body clears the buildups that begin to accumulate and obstruct the absorption of vital vitamins and minerals, VitaPost Colon Detox Plus helps.
Colon Detox Plus Ingredients – Are they Safe & Effective?
The following are the ingredients in Vita Balance Colon Detox Plus which are making it succeed in supporting better colon benefits in the body:
Benefits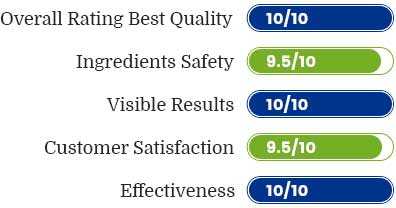 The manufacturer claims that this supplement can improve overall digestive health in just 15 days.
Consuming this supplement regularly and appropriately can have the following benefits.
Made with high-quality ingredients that can support the colon cleansing process.
Ingredients work together to improve a healthy digestive system.
Formulated with a blend of 11 herbs that can help in achieving smooth bowel movement.
Eases digestive discomfort
Improves overall health and eliminates toxins
Colon Detox Plus – FAQS
Q.

Is the Supplement Real? What Colon Detox Plus Reviews says?

Ans. According to the Reviews, this is a real colon cleansing supplement and gives effective results.
Q.

Does Colon Detox Plus Actually Work?

Ans.Yes, this supplement works because it is a dietary supplement that helps to support a healthy digestive system and prevents toxins. It is a natural formulation and has calcium and contains both prebiotics and probiotics that help to support healthy gut flora.
Q.

Is Colon Detox Plus FDA-approved?

Ans.FDA does not approve dietary supplements. However, Vitapost Colon Detox Plus is manufactured under the guidelines of GMP.
Q.

Where to Buy Colon Detox Plus?

A.This supplement can only be bought through its official website.
Q.

Can I Take This Cleansing Supplement Without Food in the Morning as I Don't Eat Breakfast?

Ans.Colon Detox Plus is a colon cleanse supplement that claims to help detox your colon within 15-days. It is recommended to take two capsules per day with breakfast. It requires you can take 2 in the morning and 2 along with dinner.
Q.

How Many Capsules Are in One Bottle of This Cleansing Supplement?

Ans.This colon cleanse contains 60 capsules in one bottle
Q.

How Should You Take These Capsules to Keep the Healthy Digestive System?

Ans.Take two capsules in the morning with the first meal. If well tolerated, take two pills with the first meal and two capsules with the last meal daily until the capsules are gone. Discontinue use if not well tolerated.
Q.

Can You Take This Cleansing Supplement regularly for best results, or Just Once a Year for a Detox?

Ans.The only way to keep your body healthy is to clean it out regularly. VitaPost's Colon Detox Plus is a 15-day intensive course to get your digestive system running at peak condition.
Q.

What Are the Side Effects of Taking Vita Balance Colon Detox Plus?

Ans.There are no reported side effects of consuming these capsules. However, one must take advice from their physician to avoid adverse effects.
Q.

How Much Does It Cost?

Ans.The Price list of Vitabalance Colon Detox Plus is as follows:
| | 1 Bottle | 2 Bottles | 3 Bottles+ 1(free) |
| --- | --- | --- | --- |
| Price | $24.80 | $49.60 | $99.20 |
Q.

How Long Does It Take to Start Working?

Ans.Some of our clients report that Colon Detox Plus works quickly. Individual outcomes might differ.
Q.

What is its Return Policy?

Ans. If you are unhappy with the colon health capsules, you can contact the company and return the unopened bottles of Colon Detox Plus within 5 months of purchase.
Q.

Do They Have a Satisfaction Guarantee? If It Does Not Work for Me, Is There a Full Refund?

Ans. Yes, the health company stands behind this product 100%, so they're more than happy to return your unopened bottles of Colon Detox Plus.
Q.

Is This Product Vegetarian?

Ans. Yes, This super Colon Detox Plus capsule is a vegetarian product.

This product is Gluten-free, cruelty-free, and vegan-friendly.
Alternatives
There are many products that resemble the ingredients and effects of this colon cleanse supplement.
Here are some of the alternatives to Vitapost Colon Detox Plus
Product
Colon Detox Plus
Colon Broom
UMZU zuPOO
Price
24.80
$68.99
$29.95
Vegan-friendly
Yes
Yes
No
Pros and cons

High-quality ingredients
Great money-back offer

Work for both vegan and keto diets
Psyllium act as a prebiotic.

Cleanse your body
May experience gas and bloat.
Expensive for 15-day serving.

Refund Policy
5 months
30 days
60 days (limiting 3 bottles/year)
What Do the Reviews Say?
Colon Detox Plus is Good
I have tried many products but no luck, when I try colon detox plus I have seen the difference, big difference, thanks ~ John M.
Final Verdict
To have better health for the colon, it will have to be regularly cleansed using best colon cleansing supplement. The food one eats is also important but will not entirely give the desired results in the body. However, when one opts for Colon Detox Plus, the colon will be rendered free from bad bacteria and other substances that otherwise clog it. With the improved health of the colon, a lot of challenges in the cleansing process shall have been solved.