Cellulite occurs when fatty tissue accumulates beneath the skin. Often, it is found in the lower parts of the body or on the abdomen. If someone has cellulite, their skin will become lumpy and dimpled.
This may be unsightly to look at and may look like cottage cheese or an orange peel. It is formed when the connective tissue between the muscles and skin is weakened. This allows the fat cells to shift and push through. Once this occurs, it can push through and make the skin take on a dimpled appearance.
There are many causes and risk factors for the development of cellulite. One of the main ones is being female. Cellulite rarely occurs in males and is found in up to 90 percent of women. Scientists believe that this is caused by a combination of the hormones and higher fat ratios found in females.
Other factors like hormone imbalances, blood circulation problems, genetics cellulite, lifestyle, diet and skin elasticity can also impact the chance of someone developing cellulite.
Hormone Factors
Estrogen is one of the leading hormones responsible for cellulite creation. In the body, estrogen is responsible for deciding how many fat cells there are and where they are located.
It can cause fat cells to be located in spots around the thighs, abdomen, hips and bottom. Sometimes, estrogen can go out of balance and cause even more problems. If estrogen levels drop, progesterone will naturally increase. This could cause cortisol levels to increase in the body. Known as the stress hormone, cortisol can make the body store fat.
It can also cause weakened veins, fluid retention and weight gain. Since poor blood circulation can lead to a rise in cellulite, problems with cortisol and progesterone can certainly increase someone's chances of developing cellulite.
There are other hormones that can lead to an increase in cellulite. If the adrenal or stress hormone glands are overactive, it can produce cortisol. Insulin irregularities can cause a rise in fat storage while thyroid problems can lead to damaged connective tissue. Once this occurs, it will make it easier for the fat to push through the connective tissue.
Women who take hormonal contraceptives may have a higher risk of cellulite because of the changes in their hormones. Likewise, fluctuations in hormone levels during puberty and pregnancy can lead to an accumulation of pregnancy. If women manage to escape from cellulite as adults, the body changes they encounter during menopause could trigger it.
Genetics and Aging
Heredity can be a strong factory in the development of cellulite. This means that someone who has relatives with cellulite has a stronger chance of having it as well. Although this is not a guarantee, it is a sign that an individual is predisposed to the development of cellulite.
Cellulite also has a tendency to get worse as women age. By 30, the skin reaches its maximum thickness. Collagen and elastic fibers in the skin start to loosen and make it easier for fat tissue to break through. As adipose tissue accumulates in the dermis, this leads to more visible signs of cellulite.
Lifestyle Factors and Diet
Individuals that have a healthy lifestyle are less likely to have cellulite.
This is partially because exercise reduces body fat and causes smaller fat cells. Overall, this equals to less pressure on the connective tissue. Sedentary lifestyles make fat accumulation more likely. Simple exercises can help the body to eliminate fat and toxins. Likewise, exercise helps strengthen the circulatory and lymphatic systems.
Medical studies have shown that problems with these systems can lead to constricted blood flow and toxin storage. Over time, this can lead to the accumulation of cellulite.
Although many individuals try using creams and lotions for cellulite, sometimes the best approach is to work from the inside out. Eating a healthy diet can help the body to boost collagen and nutrient levels.
This can help toxins and fat to be flushed from the diet. If a diet is poor in nutrients and high in calories, it can support the buildup of fat.
Yo-yo diets are one of the worst lifestyle factors when it comes to fat accumulation. Severely low calorie diets cause the body to use muscle mass for energy.
Since muscle burns more calories, this ends up limiting the number of calories the body needs each day. Once a normal diet is resumed, the body ends up storing the extra calories as fat. With lower levels of muscle tissue, it is unable to burn extra calories.
Clothing
Interestingly, another potential cause of cellulite is clothing. Tight clothes can cut off blood circulation and make it easier for fat deposits to develop. Clothes like tight nylons, underwear or pants can all increase the likelihood of cellulite.
Being Overweight
Cellulite occurs in fat so it is only natural that an increase in fat deposits leads to a higher incidence of cellulite. In addition to causing unseemly textured skin, being overweight can lead to many health problems. The easiest way to reduce this risk factor is to adopt a healthy diet and get in shape.
Aging
As the skin ages, it tends to become thinner. Collagen levels drop and the skin starts to lose its elasticity. Once the skin is looser, cellulite can creep in between the muscles, skin and fat tissue. Although some of these problems can be treated, there are no guaranteed ways to reduce the signs of aging.
Slow Metabolism and Dehydration
A slower metabolism is not a direct cause of cellulite. Instead, it tends to promote weight gain and fat accumulation. These two issues are the actual cause behind the creation of cellulite.
One way to lower hunger pains and boost the metabolism more naturally is through drinking more water. A lack of water in the diet can also cause the skin to weaken and fail to store nutrients. This situation makes the skin ripe for the development of cellulite in the future.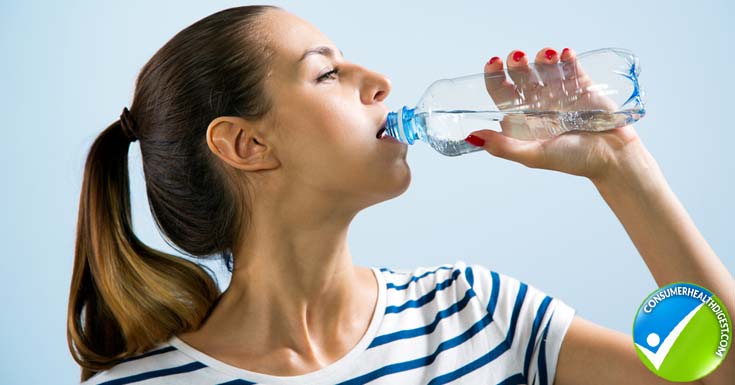 Stress and Smoking
Stress can increase cortisol levels and lower the effectiveness of the immune systems. When this occurs, it allows toxins to develop that destroy healthy tissue.
Since cortisol promotes weight gain, it can also lead to an increase of fat in the body. Smoking makes this situation worse because it wreaks havoc on blood circulation. Since poor blood circulation has been linked to cellulite, smoking can heighten an individual's risk factors.
Conclusion
These are the most common causes and risk factors associated with the appearance of cellulite. As you have seen, some of these causes can be worked upon, such as maintaining a healthy diet and working out on a regular basis. Others, such as genetics and aging, are not under your control.
What you control is the way you eat, how much you work out and also certain habits, such as smoking or not drinking enough water. Pay attention to these causes and risk factors, in order to minimize the appearance of cellulite and look fantastic for many years to come.
**This is a subjective assessment based on the strength of the available informations and our estimation of efficacy.
*Result may vary. The information contained in this website is provided for general informational purpose. No medical claims are implied in this content, and the information herein is not intended to be used for self diagnosis or self treatment of any condition.
Disclosure of Material connection: Some of the links in the post above are "associate sales links." This means if you can click on the link and purchase an item, we will receive a commission. Regardless, we only recommend products or services which we use personally and/or believe will add value to our readers. We are disclosing this in accordance with the Federal Trade Commission's 16 CFR, Part 255: "Guides Concerning the Use of Endorsements and Testimonials."
View All