Experiencing memory lapses and a decline in focus and concentration usually increases* as we age. Memory supplements or nootropics are praised for their ability to improve* memory and concentration and allow you to become more productive at work or prolonging cognitive decline as you get older. In this article, we're going to mention some important things you should know about these products. Test your knowledge about natural memory supplements below and see did you know all the listed facts.
1. How They Work?
Memory supplements work by increasing* the efficacy of systems related to cognitive functions. Here, the word "systems" refers to neurotransmitters and its associated receptors. Neurotransmitters have their own receptors. Also, there are different types of receptors in the group that can be targeted selectively. For example, the cholinergic system refers completely to acetylcholine which is an abundant neurotransmitter in the brain. It is very important for memory, learning, focus, decision-making process, and sensory perception.
Memory supplements also work by increasing* blood flow to the brain thus allowing it to get healthy nutrients it needs to function properly. Furthermore, some natural memory supplements provide more energy and are able to improve* the immune system of an individual.
2. They Won't Make You Smarter
Most people assume that natural memory supplements will make them smarter because they improve* memory and concentration. This might be disappointing but regular consumption of brain supplements won't increase* your IQ by 10, 20, or even 50 points.
Memory supplements work by improving* memory when you experience memory lapses and can't remember certain things or events. They also improve* concentration that will keep you focused on your studies, business projects etc.
They do not improve* IQ level, they just improve* and maintain cognitive abilities you already have. According to scientists, there's no pill that could improve* our IQ score. Therefore, if you see bold claims like "Enhanced* IQ" on product label you should immediately realize it's not quite true and move on to a more realistic item.
3. Herbal Supplements Aren't Regulated in Drugs or Medications Category by FDA
FDA regulates herbal supplements, but they aren't listed in a category with medications, drugs or foods. Instead, herbal supplements are in dietary supplements category and are supposed to follow these rules:
Manufacturers aren't obliged to seek FDA approval before placing their products on the market.
Manufacturers are obliged to follow good manufacturing practices to ensure that products are made according to the latest quality standards. This regulation prevents inclusion of harmful ingredients, pesticides, and various harmful chemicals into dietary supplements.
Once the manufacturer places its product on the market, FDA is responsible for monitoring its safety. If FDA assumes and confirms the product isn't safe they can take action against manufacturer, distributor or both.
4. Low Risk of Side Effects Due to Natural Ingredients
The major benefit of natural memory supplements is the low risk of side effects due to the fact they are made of natural ingredients. These ingredients are usually herbs and plants that were used in traditional medicines of different civilizations for hundreds of years.
Below, you can see the most common ingredients found in natural memory supplements:
Ginkgo biloba – Is standard ingredient in best-selling products for memory loss. Ginkgo biloba improves* blood flow in smaller vessels. It is also beneficial for slowing down symptoms of Alzheimer's disease and dementia.
Omega 3 fatty acids – They are necessary for our overall health and wellbeing which includes brain health and development as well. Omega 3 help slow down cognitive decline, improve* memory and verbal skills etc.
Huperzine A – Is also known as Chinese club moss and is shown to slow down progress of symptoms associated with Alzheimer's disease. The primary purpose of this ingredient is to boost* brain chemicals in the same way that prescription medications do.
Choline also known as Alpha GPC – Is essential for the brain development of the fetus and is a nutrient found in many foods. In fact, choline deficiency is associated with a wide array of neurological disorders. It helps form healthy cell membranes and increases* levels of other neurotransmitters e.g. GABA, serotonin, dopamine.
Acetyl-l-carnitine – Is amino-acid whose abilities to improve* alertness, focus, mood and mental clarity are well-documented. It works by creating acetylcholine which was discussed above.
Bacopa monnieri – Is an Ayurvedic herb that has been used for more than 3000 years. It has the ability to improve* resilience to physical and mental stress.
Ginseng – One of the most popular herbs in the world.
Vinpocetine – increases* blood flow to the brain thus enhancing* the brain's usage of oxygen and protecting the brain from free radical damage.
5. Recognizing Reliable Product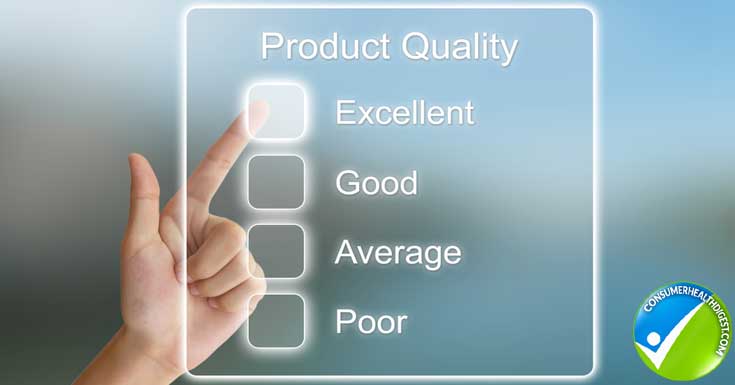 Due to the fact that manufacturers don't need FDA approval to place the supplement in stores or sell them online, there are hundreds of memory supplements out there. Not every product is equal. There are good ones and bad ones. To ensure that you don't buy ineffective product and waste your money, below you can see how to recognize reliable natural memory supplements:
Besides the name, product label should include manufacturer or distributor info
Manufacture should also have contact info
Informative website is also a sign of a reliable product, particularly if it includes FAQ section
Best memory supplements also present results of clinical trials that support manufacturer's claims
Check for money-back guarantee
Complete list of ingredients should be provided
Label should indicate serving size, amount and active ingredient. This is extremely important mostly because there are numerous products out there that don't include dosage info.
6. Protecting From Anxiety and Depression
Due to the fact that natural memory supplements elevate your energy levels and improve* the mood, they also reduce* the risk of getting anxiety and depression. For example, Ginkgo biloba doesn't only improve* memory, but it also sharpens your focus and is used to treat* a wide array of mental health problems including anxiety, depression, mental confusion etc.
Conclusion
Natural memory supplements improve* cerebral blood flow and enhance* your cognitive abilities. It's important to take a few things into consideration when buying these products in order to buy the reliable rather than ineffective one. Memory supplements contain natural ingredients, mostly plants, and herbs, which have been used for centuries in treating brain-related problems.
View All