In This Review
Overview – SF180 Brain
SF180 Brain is an organic nootropic supplement that promises to enhance cognitive functioning, focus, concentration, creativity, and memory. In addition, it could have a positive impact on mood by decreasing stress and anxiety and raising positive feelings. It includes a quality collection of all-natural ingredients.
How Does It Rate?
Overall Rating: 3.8
SF180 Brain
Brand Highlights
The manufacturer of SF180 Brain is a dietary supplement company called SF180 Brain.
SF180 Brain Booster could elevate memory functioning.
Key Ingredients
Bacopa Monnieri
GABA
Gingko Biloba
Pros
The product may support overall cognitive health.
SF180 Brain Booster could elevate memory functioning.
It might improve concentration and focus.
SF180 Brain could decrease stress and anxiety.
This product may enhance your creativity.
Cons
There's no official product website.
You may have mild side effects like stomach upset or dizziness.
The only place to buy it is on Amazon.
---
How Does SF180 Brain Work?
Many of the ingredients in SF180 Brain have the ability to interact with and raise levels of key neurotransmitters in the brain related to learning, memory, and mood such as acetylcholine, dopamine, and GABA. This leads to improved mood, decreased anxiety, improved cognitive functioning, memory, and focus.
An article in Clinical, Research and Treatment Approaches to Affective Disorders looked at the role of neurotransmitters in mood disorders.
Other ingredients in SF180 Brain enhance the circulation in the brain, which promotes overall brain health and could improve mental alertness and performance. A study in Frontiers in Aging Neuroscience found a connection between cerebral blood flow and cognitive functioning.
The product is high in antioxidants, which work to kill free radicals in the brain and lower oxidative stress. This helps to repair damage to the cells and provides protection. It also supports stronger immunity.
SF180 Brain Ingredients – Are They Safe and Effective?
Here are some of the primary active SF180 Brain ingredients:
Bacopa Monnieri
– As per our comprehensive article, Memotenz Reviews, Bacopa Monnieri contains compounds called bacosides, which have been found to promote the growth and repair of neurons. It enhances synaptic communication and improves memory formation.
Many consider this tropical herb to be a potent memory and learning booster, and there's some evidence to support this. It may raise levels of key brain chemicals involved in cognition. A study in the Journal of Alternative and Complementary Medicine [1]found that Bacopa enhanced cognitive performance in the elderly.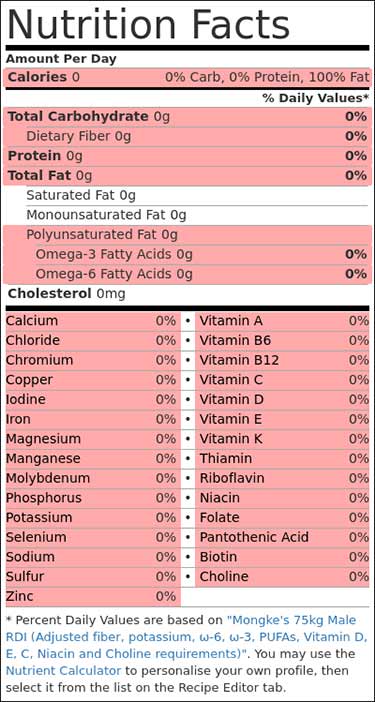 GABA
– GABA is a key brain neurotransmitter that plays a role in reducing anxiety, stress, and fear by blocking nerve impulses. There's also some evidence that it may help improve sleep. A systematic review in Frontiers in Neuroscience examined the effects of GABA on sleep and stress in human beings[2].
As mentioned in Natural Stacks ReviewsGABA acts as an inhibitory neurotransmitter, which means it helps reduce neuronal activity in the brain.
Gingko Biloba
– This is a tree that originates in China, and it has numerous medicinal benefits. It enhances circulation to the brain, which improves its health and may increase mental speed and alertness. In our NeuroRise article, we have thoroughly documented the presence of this ingredient, offering comprehensive insights and analysis.
It's also a powerful antioxidant that can repair damage to brain cells and improve immunity. A 20-year long-term study published in PLOS ONE [3]found that subjects who took ginkgo were less likely to experience cognitive decline.
FAQ's
Q: How Should You Take SF180 Brain?
A: The recommended dosage is 2 capsules per day. Don't take more than the suggested dosage under any circumstances.
Q: Who is the Manufacturer of SF180 Brain?
A: The manufacturer of SF180 Brain is a dietary supplement company called SF180 Brain. They focus solely on making nootropic supplements, and this is their signature product. There is virtually no information about this organization online.
Q: What Are The Alternatives to SF180 Brain?
A:
Q: How Much Does SF180 Brain Cost?
A: You can find SF180 Brain for sale on Amazon and on a couple of other online sites. There's no real manufacturer's official website. The price is $29.98 plus shipping fees.
Q: What is SF180 Brain's Return Policy?
A: As there's no official website, there's no return policy or money-back guarantee offered. However, SF180 Brain Amazon has a 30-day policy that will cover you. If you don't like the product, contact SF180 Brain customer service and send it back within 30 days of the purchase date. Any other retailer will have their own guarantee.
Q: Does SF180 Brain Offer a Free Trial?
A: There's no official site, but several secondary sites refer to a 14-day free trial offer from this manufacturer. You apparently get a trial bottle for $4.95, the cost of the shipping. Of course, at that point, you're placed in the auto-shipment program and get a bottle a month for the regular cost.
There's no regular price for the official site given.
Q: Is SF180 Brain Legit?
A: There's a possibility that SF180 Brain may not be a legitimate product, as there's no official website.
However, it is for sale on Amazon and a couple of other sites, and there are reviews online. There were also a number of sites that have links to a free trial and they go somewhere else completely. There were many complaints suggesting that the free trial was a scam to charge customers extra.
Q: Does SF180 Brain Really Work?
A: Based on the ingredient list, there are several ingredients that are known to have a strong impact on learning, focus, and memory.
Therefore the product should have some positive effects on brain health. However, the SF180 Brain reviews were only moderately good. There were some happy customers, but there were also a lot of complaints.
Q: What Do the SF180 Brain Reviews Say?
A: The SF180 Brain pill reviews weren't great, in fact, they were about half positive and half negative.
Some users did appreciate the supplement and got brain health benefits like improved memory and focus. Other users said it did uplift their mood and decrease stress levels.
However, there were also many complaints from people who said the product didn't do anything for them. Reviews both on Amazon and the Better Business Bureau mentioned that they had difficulty canceling the free trial.
We recently received # bottles & were notified we would be receiving another shipment in Dec. We do not wish to be on a subscription. How do we remove ourselves? Please advise. ~ review by John Wood
SF180 Brain Reviews from Customers
"I have been using SF180 Brain for about 5 months and SF180 Brain really works for my husband. It helps to improved focus and concentartion."- Kathy
SF180 Brain Review – Conclusion
SF180 Brain pills are an all-natural supplement with nootropic properties. It aims to enhance brain health including memory, concentration, creativity, and cognitive functioning. As an added bonus, it also promises to increase positive mood and decrease stress levels. It's a reasonably priced product, but there's no official website.
The SF180 Brain customer reviews offered divided options about this item. A number of customers found it very helpful in boosting their cognitive functioning, memory, concentration, and creativity levels. Others said it had no benefits at all. There were a number of complaints about customer service and trouble canceling the auto-shipment service.
There's always a chance that you could have some mild SF180 Brain side effects from ingredients in a new supplement. If you find yourself having unpleasant symptoms, stop using the product immediately. Prior to taking SF180 Brain, go to your doctor and make sure it's medically suitable for you.
More than ever people of all ages are struggling with memory problems. People are unable to disconnect from their work, while students are under immense pressure to perform. Brains are overloaded with information that must be remembered. A quality memory enhancement product might contain clinically proven ingredients that will help to enhance not only memory, but also focus and night concentration. Memory products might help to optimize overall mental health and brain function.
Below you'll find some of the most effective memory products on the market today, in our opinion.
Our Top Memory Supplements
Verdict on Claimed Benefits: Below is our summary of the available evidence for the claimed benefits of below mentioned brain health supplements and nootropic based on the available research:
Product reviews are provided for informational purposes only and reflect solely the views and opinions expressed by the contributors and not those of Consumer Health Digest. We do not verify or endorse any claims made in these reviews. Please read the full product reviews disclaimer. *All individuals are unique. Your results can and will vary.
Ask a Question
Have a Question? Please Tell Us What We Are Missing Here!
PRODUCT NAME
SF180 Brain
PRODUCT BRAND
SF180 Brain
PRICE (in USD)
$29.98
ITEM FORM
Capsule
UNIT COUNT
60 Capsules
INGREDIENTS
Bacopa Monnieri, GABA, and Gingko Biloba.
**This is a subjective assessment based on the strength of the available informations and our estimation of efficacy.
*Result may vary. If you are pregnant, nursing, have a serious medical condition, or have a history of heart conditions we suggest consulting with a physician before using any supplement. The information contained in this website is provided for general informational purposes only. It is not intended to diagnose, treat, cure, or prevent any disease and should not be relied upon as a medical advice. Always consult your doctor before using any supplements.
Disclosure of Material connection: Some of the links in the post above are "associate sales links." This means if you can click on the link and purchase an item, we will receive a commission. Regardless, we only recommend products or services which we use personally and/or believe will add value to our readers. We are disclosing this in accordance with the Federal Trade Commission's 16 CFR, Part 255: "Guides Concerning the Use of Endorsements and Testimonials."