In This Review
Plexus Nerve Overview
Plexus Nerve is composed of a blend of amino acids, minerals, herbs, and vitamins to support healthful nerves and the nervous system. In most cases, nerve discomfort is painful and this can be the body's way of expressing that something is wrong somewhere.
Whether what you are feeling and going through can be likened to pinpricks or sudden electric shock, it is a good idea to take products to assist in strengthening your nerves. The discomforts that you experience can be life-changing and can distract you from the activities that you enjoy doing.
Plexus Nerve is an effective nootropic supplement that provides your nerves with the nutrients they require to function well.
The combination of ingredients in this product makes it an ideal dietary product to help your nerves to recuperate.
How Does Plexus Nerve Rate?
Overall Rating: 3.7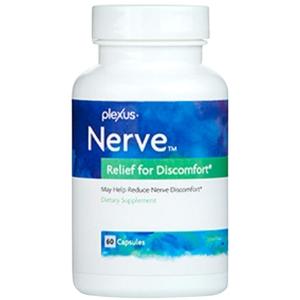 Plexus Nerve

Brand Highlights
Manufactured in the Best Facilities.
It comes from a reputable brand.
The brand is in the market for many years.
The brand has a legacy of using natural ingredients.
Served many satisfied consumers.
Key Ingredients
Thiamin
Riboflavin
Niacin
Vitamin B6
Folate (folic acid)
Vitamin B12
Biotin
Zinc
Pros
The product lessens nerve discomfort.
It can enhance mental function.
It may boost cellular energy production.
Cons
The company has not provided any documentation showing any clinical research performed on this product.
---
Working Process and the Ingredients
Plexus Nerve works on simple basis based on the ingredients that formulate it. The product has got ingredients that help the user in boosting memory and maintaining general brain of the user to be healthy. Each and every ingredient in the product has a role to play in the working process.
In making Plexus Nerve the following five ingredients are majorly used and their key function outlined as follows:
Advertisement
*All individuals are unique. Your results can and will vary.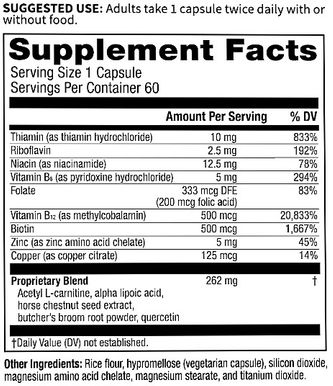 Agmatine Sulfate
– This is a chemical messenger that help to n protect nerve cells against damage.[1].
Bacopa Monnieri
– This is a natural used to treat various neurological health problems and to help users in memory.
CDP-Choline
– This is an essential nutrient that help in the brain development and health and also act as a precursor to a vital nutrient known as uridine.
Alpha-GPC
– This ingredient works primarily to help in increasing the levels of choline in the body.
Uridine Monophosphate
– Helps the body to create phosphatidylcholine, which is an essential building block for nerve cells (neurons).[2].
Video Review
FAQs
Q: When should I take Plexus Nerve?
A: The company has not outlined the dosage instructions.
Q: What are the Precautions when Using Plexus Nerve?
A: Consumers are advised to seek medical guidance before using this product.
Q: How Long Before I See any Improvements?
A: Plexus Nerve is said to have the capability of showing results by the beginning of the fourth week.
Advertisement
*All individuals are unique. Your results can and will vary.
Q: How much does Plexus Nerve cost?
A: The cost of Plexus Nerve is $48.95 for a one-time purchase and $41.95 for subscribers.
Plexus NerveReview – Final Verdict
Plexus Nerve is a dietary formula that is targeted to assist users with a healthful nervous system. A stable and healthy nervous system that is performing well is something that most people take for granted.
We freely move our hands when we feel like it without necessarily thinking about it. We feel sensations, whether something is hot or cold, and don't take our time to think about it.
When the nervous system is operating and running well, electrical signals are normally transferred to and from the brain. This facilitates our bodily senses and movements.
Have you ever thought of what might happen if the matrix communication is not functioning smoothly?
Imagine experiencing those feelings of needles and pins all over your body, or not being able to discern if something is cold or hot. This can be a nightmare.
These are just some of the things that normally happen when there is miscommunication between the nerves, the cerebrum, and the physique. Hence, we need to be much more concerned about the well-being of our nervous system.
Thankfully, Plexus Nerve provides an ideal blend of herbs, vitamins, and amino acids which offers significant benefits to the nervous system.
However, it is good to pinpoint that this formula has not been proven by the FDA and there has been no clinical research carried out on this product. Hence, it is good to seek medical advice before taking any product.
This is to make sure that it does not contradict any treatment that you are taking. Also, check on other supplements to boost brain power in the market to settle on an effective product.
More than ever people of all ages are struggling with memory problems. People are unable to disconnect from their work, while students are under immense pressure to perform. Brains are overloaded with information that must be remembered. A quality memory enhancement product might contain clinically proven ingredients that will help to enhance not only memory, but also focus and night concentration. Memory products might help to optimize overall mental health and brain function.
Below you'll find some of the most effective memory products on the market today, in our opinion.
Our Top Memory Supplements
Verdict on Claimed Benefits: Below is our summary of the available evidence for the claimed benefits of below mentioned brain health supplements and nootropic based on the available research: