Introduction
Phosphatidylserine complex is a memory-enhancing supplement that supports the health of the brain and helps improve* focus and concentration. It is sold online through the Vitamin Shoppe in bottles of 90 capsules. The price starts at $44.99 and ships within 1-4 days. It is also available in bottles of 30 or 60 capsules. Returns can be made within 30 days of the product's purchase.
Working Process
Take one tablet 3 times per day. The product is best taken between meals.
Ingredients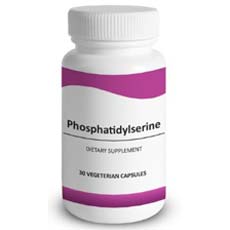 Phosphatidylserine complex (500 mg): proprietary blend that helps boost* memory.
Phosphatidylserine (100 mg): used for age-related declines in the function of memory, Alzheimer's disease. It helps maintain structure in the cells of the brain.
Phosphatidylcholine (25 mg): important in the production of acetylcholine, a chemical used by the brain. It has been used to treat* brain disorders, memory loss, Alzheimer's, anxiety and manic-depressive conditions.
Phosphatidylenolamine (2 mg): accelerates the retention of memory and aids in neurotransmission.
Phosphatidylinositol (2 mg): a lipid.
Advantages
The product is available in various sizes for maximum convenience.
The ingredients used have been linked to positive health outcomes in brain disorders, and can be used to increase* focus.
The product can be returned within 30 days if the customer is not satisfied with the outcomes received.
No negative side effects have been reported due to use of this product.
There is a pick-up in store option for those who want to get the supplement faster.
Disadvantages
The product does not cite clinical trials that can back the claims made by its formula.
Those who are pregnant or taking medications must discuss the use of this product with their physician.
Clinical trials that can prove this supplement's efficacy are not cited.
Although the list of ingredients is disclosed, one of the main ingredients is a proprietary blend.
Customers have to take it 3 times daily.
Frequently Asked Questions (FAQs)
Where can I buy Phosphatidyleserine?
The supplement is currently available online, but clients can choose to pick up the product from a nearby location. This allows them to get the product faster if need be.
What if I have a preexisting condition that affects my brain?
Phosphatidyleserine is meant to increase* concentration and memory-two things that are widely affected if a brain condition is developed. However, those who may have any doubts can discuss this with a physician.
Final Verdict
Phosphatidyleserine helps increase* memory and has ingredients that have been known to benefit various brain functions. Some of the individual ingredients in the product's formula have even been used to treat* serious health issues such as Alzheimer's. This indicates the effectiveness of these ingredients. There is also a 30-day guarantee that customers can take advantage of before committing to keeping the formula. In addition, the manufacturer discloses the list of most ingredients. However, one of these ingredients is a proprietary and not all details are disclosed. Clinical studies that can prove the effectiveness of this product's formula are also not cited online. Customers today are used to having this type of information at their disposal and a product that discloses this important data could be a better choice.
More than ever people of all ages are struggling with memory problems. People are unable to disconnect from their work, while students are under immense pressure to perform. Brains are overloaded with information that must be remembered. A quality memory enhancement product should contain clinically proven ingredients that will help to enhance not only memory, but also focus and night concentration. Memory products should help to optimize overall mental health and brain function. Most importantly a memory product should work safely and gently to promote cognitive function.
Below you'll find some of the most effective memory products on the market today, in our opinion.
Our Top Brain Enhancement Supplements

Improve* Focus and Concentration*
Improve* Cognitive Learning*
Improve* Focus and Concentration*
Improve* Cognitive Learning*
Improve* Focus and Concentration*
Improve* Cognitive Learning*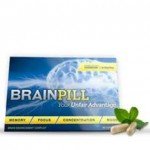 Improve* Focus and Concentration*
Improve* Cognitive Learning*
Improve* Focus and Concentration*
Improve* Cognitive Learning*