Perceptiv Overview
Perceptiv is a nootropic supplement – a product that helps provide the brain with nourishment in order to improve* cognitive function – that is manufactured by Sevo Nutraceuticals. The company has produced a website to market the product that is extremely informative but possibly confusing to the consumer due to the way it is presented.
There is a section regarding the doctor who developed the formula and about the company and their manufacturing process. Perceptiv is produced on a site that is FDA approved and full contact details are provided for the manufacturer. Numerous customer testimonials are shown, there is a very detailed FAQ section and comparison chart to help consumers decide if Percepiv is the right choice for them, given a number of competing supplements on the market.
Perceptiv Product Details
While most people can benefit from a cognitive health supplement, whether to increase* concentration and focus, boost* memory or improve* their ability to retain knowledge, Perceptiv seems to be targeted mainly toward older consumers.
There is no doubt that, as we age, the power of our brain declines, resulting in forgetfulness, brain fog and problems maintaining concentration.
Perceptiv claims to help these issues by supporting the cognitive function and protecting against further mental decline. And, because depression can also accompany this brain degeneration, the formula also helps increase* the feeling of well-being and a positive outlook.
Perceptiv is widely available in a number of independent retail stores and the official website contains a store locator tool. However, if consumers prefer, they can order directly from the manufacturer who offers discounts when the consumer buys more than one bottle. Customers can sign up to receive future discounts and a 60-day money back guarantee is offered.
Specific Ingredients in Perceptiv include
Perceptiv's patented formula contains several clinically tested ingredients that work synergistically to provide optimal results. The formula consists of Vitamins E, B12 and Folic acid which supply the brain cells with powerful antioxidants to protect them from free radical damage. The other part of the formula is a proprietary blend that combines Acetyl L-Cysteine, Acetyl L-Carnitine, SAMe.
This blend also has antioxidant benefits but, in the case of Acetyl L-Carnitine, supplies the body with the energy needed to produce new brain cells, slowing the aging process and supporting a healthy cognitive function. SAMe helps the brain cells to use available antioxidants at an optimal level and is essential to maintaining the neurotransmitters in the brain, improving* the communication between them.
Perceptiv's formula has been extensively tested in scientific trials and the data from these tests is provided on the website. Among some of the results includes the fact that users experienced improved* memory and recall scores, better cognitive performance and an increase* in feelings of well-being.
Perceptiv Advantages
The full product label is shown
There is a 60-day money back guarantee
Price discounts are provided for multiple orders
Perceptiv has been clinically tested
The website is informative
No side effects have been reported
Perceptiv Disadvantages
Perceptiv is expensive
The website is not user-friendly
Final Verdict
Perceptiv is a good quality product and would be highly recommended to anyone experiencing an age-related cognitive decline. Although it doesn't contain some of the more well-known brain health ingredients, such as Ginkgo Biloba, Vinpocetine, and Phosphatidylserine, there is enough evidence to show that the ingredients it does use certainly produce optimal results.
The only drawback of this brand is the cost which is significantly higher than comparable brands. However, the fact that it actually works may justify this higher price to many consumers who would be encouraged to buy Perceptiv in bulk in order to enjoy discounts offered by the manufacturer.
More than ever people of all ages are struggling with memory problems. People are unable to disconnect from their work, while students are under immense pressure to perform. Brains are overloaded with information that must be remembered. A quality memory enhancement product should contain clinically proven ingredients that will help to enhance not only memory, but also focus and night concentration. Memory products should help to optimize overall mental health and brain function. Most importantly a memory product should work safely and gently to promote cognitive function.
Below you'll find some of the most effective memory products on the market today, in our opinion.
Our Top Brain Enhancement Supplements

Improve* Focus and Concentration*
Improve* Cognitive Learning*
Improve* Focus and Concentration*
Improve* Cognitive Learning*
Improve* Focus and Concentration*
Improve* Cognitive Learning*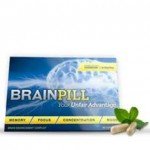 Improve* Focus and Concentration*
Improve* Cognitive Learning*
Improve* Focus and Concentration*
Improve* Cognitive Learning*