OptiMind is a dietary supplement manufactured by Alleradd. This supplement was designed increase* memory cognition, energy and to promote laser focus. OptiMind is actually a new product in the market.
OptiMind can be purchased directly from the manufacturer's official website or from eBay or Amazon. A single bottle costs around $43, and is accompanied by a 30-day money back guarantee. They also offer a trial version of their product, which cost around $3(cost for shipping). OptiMind was not available in stores at the time of writing this review.
OptiMind Features
Focus Longer
Feel the Effects Within 1 Hour, Guaranteed
Wake Up Effortlessly
10 capsules for free with free shipping
OptiMind Ingredients
OptiMind ingredients include DMAE, GABA, Caffeine, Phosphatidyl L-Serine, Huperzine A, Choline, Sulbutamine, Taurine, Alpha Lipoic Acid, Vinpocetine, and Green Tea Leaf extract, Bacoside A, L-Tyrosine, Vitamins B-6, D-3 and B-12
OptiMind Working
This product is formulated with all natural ingredients that work independently to promote various cognitive functions as explained below:
Choline – This is an essential nutrient which acts as a precursor to acetylcholine. Acetylcholine is an essential neurotransmitter which is responsible for enhanced* memory, mood and intelligence. Studies also indicate it can support quicker decision making and reduce* excitability.
DMAE – This is a chemical compound known to aid in the formation of acetylcholine. Studies also indicate that it can support memory and mood, as well as sharpen thinking skills and intelligence.
Vinpocetine – This is a natural extract with anti-inflammatory properties that help improve* memory, concentration and cerebral metabolism. Studies also associate this substance with reduced* symptoms of Alzheimer's disease.
GABA – This is a compound that with calming effects. This compound also works to enhance* the production of melatonin in humans
OptiMind Advantages
This supplement seems to works great.

No side effect since it is formulated from all natural ingredients

.
Competitively Priced-not expensively sold.

There is 100% money back guarantee

.
All ingredients have been listed and explained in detail.
Formula can be bought directly from the official manufacturer's website.
OptiMind Disadvantages
The formula is

not allowed for use by persons less than 18 years of age

.
This product

cannot be taken in conjunction with other medications

.
OptiMind Directions
OptiMind is a formula taken as a dietary supplement. This formula is not intended to treat*, diagnose, cure* or prevent a medical condition. The recommended dose is 2 capsules per day or as directed by a qualified medical care provider.
OptiMind Precautions
Common sense precautions should be taken into account. If you are pregnant, breastfeeding, taking medications or suffering from a medical condition, consult your medical care provider before use of this product. Don't exceed the recommended dose. Don't use this product if the seal is broken or tampered with.
Does OptiMind Really Work?
OptiMind is formulated from all natural ingredients that has been studied and proven to improve* memory and cognitive functions. This formula therefore seems to work. But bear in mind the entire supplement's claims has not been supported by any clinical or scientific evidence.
Conclusion
In an increasingly competitive marketplace for brain enhancement supplement, We feel that OptiMind can be a good dietary supplement for your brain health. This product contains a list of all natural ingredients that have been proven to work in improving* memory and other cognitive function. Despite all this positive information, we advise our readers to look for more information concerning this product before purchase or use.
More than ever people of all ages are struggling with memory problems. People are unable to disconnect from their work, while students are under immense pressure to perform. Brains are overloaded with information that must be remembered. A quality memory enhancement product should contain clinically proven ingredients that will help to enhance not only memory, but also focus and night concentration. Memory products should help to optimize overall mental health and brain function. Most importantly a memory product should work safely and gently to promote cognitive function.
Below you'll find some of the most effective memory products on the market today, in our opinion.
Our Top Brain Enhancement Supplements

Improve* Focus and Concentration
Improve* Cognitive Learning
Improve* Focus and Concentration
Improve* Cognitive Learning
Improve* Focus and Concentration
Improve* Cognitive Learning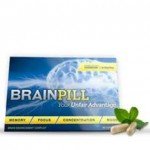 Improve* Focus and Concentration
Improve* Cognitive Learning
Improve* Focus and Concentration
Improve* Cognitive Learning