What is Neurossential?
This is a health supplement meant for the brain. It is a nootropic which is meant to ensure that the brain is healthy and that the user is well focused.
The brain controls all bodily functions and organs therefore if it is not well taken care of, it is bound to have problems.
When this occurs, most people tend to get a ringing noise in their ear especially when they are carrying out an activity or when stressed.
This is caused by the brain getting mumbled up thus making it hard for it to communicate effectively.
This product claims to be in a position to make sure that the brain is able to communicate effectively with other organs.
Who is the Manufacturer of Neurossential?
The company behind the manufacture of this product is known as Health Plus. This company is located in Gibraltar and they have a variety of health supplements.
They claim that their products are up to the required standard and that they ensure the safety and well-being of the user.
They also claim that they use a formulation which is not likely to have adverse effects on the users.
This formulation consist of natural ingredients obtained from plant extracts. They also claim that their products can be shipped anywhere globally to their customers.
How Does Neurossential Work?
This product was manufactured to ensure the health of the brain and to enhance how it performs.
This product works in quite a formidable way, if the brain is good health, then this will have a ripple effect on the other functions and organs in the body.
The brain controls all major and minor functions and therefore it will ensure a smooth running of the user's body.
All this is enabled by the ingredients used in the manufacture of this product. They are all responsible in ensuring that this product is working properly.
Neurossential Ingredients – Are they Safe and Effective?
The ingredients used in the manufacture of this product are obtained from plants, therefore we can say that it is quite effective and that it does not have any side effects which are usually as a result of chemical additives. Here are the ingredients of the Neurossential;
Hawthorne Berry – This ingredients is responsible for getting rid of the ringing noise which is usually as a result of Tinnitus. It does so by ensuring that the brain co-ordinates with the other body parts.
Olive Oils – This ingredients is responsible for ensuring that the communication of the brain is enhanced[1].
Vitamin B3 – This ingredient is also a nutrient which is responsible in ensuring that the damaged parts of the brain are repaired and taken care of.
Garlic – This ingredient gets rid of the confusion which usually settles in also known as amnesia which is mostly due to damaged brain cells[2].
Vitamin C – This ingredient is responsible for ensuring that the user is not in a position to contract this malady and that you are in good mental health.
What are the Advantages of Neurossential?
The ingredients might have been well researched before they were used.
It might prevent brain damage.
It might have a resounding effect within a few days.
It may give the user strong mental abilities
Using it may give the user better sleep with no headaches at all.
What are the Disadvantages of Neurossential?
It should not be taken with other forms of medication.
If you have serious conditions such as heart problems or diabetes, this product might have serious health effects.
The price is a little on the high end.
It should not be used by young children, pregnant or lactating mothers.
FAQ's
How Should You Take Neurossential?
The recommended dosage is two tablets on a daily basis. You should take one in the morning and the other in the evening with plenty of water.
How Much Neurossential Cost?
The price of one bottle of this product goes for $69 but if you purchase more, like 3 bottles, it will cost you $177 thus helping you save on money. Six bottles retail at $294.
What is Neurossential Return Policy?
The company gives customers a period of 60 days in which, if you are not satisfied with this product, you can return it for a guarantee of your money back.
Does Neurossential Offer Free a Trials?
The manufacturers have not indicated whether they offer free trials for their first time customers.
Neurossential Review – Final Verdict
This product claims to have a solution to brain performance issues which usually affect people who are engaged in a lot of brain tasking activities.
The manufacturer is claiming that the supplement may be enhancing the ability of the brain to recall information with clarity and boost the clarity of the mind.
There might however be some demerits surrounding the usage of the supplement in the body including its unsuitability to the young and lactating mothers as well as issues related to reactions with other medications which one maybe consuming.
These may make an individual to shun usage of the best memory supplement and consider other available formulations.
More than ever people of all ages are struggling with memory problems. People are unable to disconnect from their work, while students are under immense pressure to perform. Brains are overloaded with information that must be remembered. A quality memory enhancement product should contain clinically proven ingredients that will help to enhance not only memory, but also focus and night concentration. Memory products should help to optimize overall mental health and brain function. Most importantly a memory product should work safely and gently to promote cognitive function.
Below you'll find some of the most effective memory products on the market today, in our opinion.
Our Top Memory Supplements

Improve Focus and Concentration*
Improve Cognitive Learning*
Improve Focus and Concentration*
Improve Cognitive Learning*
Improve Focus and Concentration*
Improve Cognitive Learning*
Improve Focus and Concentration*
Improve Cognitive Learning*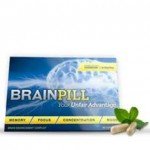 Improve Focus and Concentration*
Improve Cognitive Learning*
Sponsored Advertising

?
**This is a subjective assessment based on the strength of the available informations and our estimation of efficacy.
*Result may vary. If you are pregnant, nursing, have a serious medical condition, or have a history of heart conditions we suggest consulting with a physician before using any supplement. The information contained in this website is provided for general informational purposes only. It is not intended to diagnose, treat, cure, or prevent any disease and should not be relied upon as a medical advice. Always consult your doctor before using any supplements.
Disclosure of Material connection: Some of the links in the post above are "associate sales links." This means if you can click on the link and purchase an item, we will receive a commission. Regardless, we only recommend products or services which we use personally and/or believe will add value to our readers. We are disclosing this in accordance with the Federal Trade Commission's 16 CFR, Part 255: "Guides Concerning the Use of Endorsements and Testimonials."
Related Products
:
Cerebral X
,
Cognifen
,
Accelleral
,
Enhance Mind IQ
,
Lipogen PS Plus
,
Cogniflex
,
Cebria
,
IQ Genex
,
View All