What is NeuroFuse?
NeuroFuse is a dietary supplement that is advertised as a remedy for improving* mental performance, memory, cognitive functions, focus, mental clarity and any other related brain function. Its manufacturer claims that NeuroFuse is the most advanced and effective nootropic supplement in the world.
NeuroFuse Claims
Support the effect of prescription-strength cognitive enhancers
Boosts* new task learning, consolidation, and memory retention
NeuroFuse Ingredients – Are they Safe & Effective?
NeuroFuse features a combination of ingredients that are scientifically-proven to work. These include:
Bacopa Monnieri – It is a popular brain-boosting herb that improves* several key brain functions, thanks to its antioxidant effects; it enhances* learning, cognition, and memory.
Rhodiola Rosea – It is a herb that originated from Scandinavia, it combats mental fatigue and improves* the body's ability to cope with stress; it improves* overall physical and mental health.
Caffeine – One of the most popular and well-research central nervous system stimulants, it improves* both physical and mental performance; it boosts* energy levels to keep you physically active all day.
L-Theanine – It is an amino acid dervied from teas, it helps combat stress and induce relaxation without making you feel sleepy; it is found to work really well in caffeine.
Phosphatidylserine – It is a phospholipid naturally found in the body; it is proven to effectively improve* cognitive function and help slow down age-related memory decline.
Choline Bitartate – Boosts* the production and release of the neurotransmitter acetylcholine, a neurotransmitter that has a key role in several important mental processes.
Vitamin B6 – It is a water-soluble vitamin involved in the synthesis of various neurotransmitters; it is helpful in managing degenerative diseases such as Alzheimer's disease.
Vitamin B12 – Boosts* energy levels, improves* mood, and promote positive feelings; when used in proper concentration, it can help slow down the effects of aging on the skin.
Huperzine A– Improves* cognition by inhibiting the enzyme that breaks down or degrades acetylcholine.
Vitamin D3 – Known for its countless benefits which include improviing cognition, stabilizing mood, and promoting overall well-being.
Alpha Lipoic Acid – It is a fatty acid with powerful antioxidant and anti-inflammatory properties; it also plays a role in energy metabolism.
How Does NeuroFuse Work?
Neurofuse formula works like any other brain enhancement supplement. They come in a bottle containing 30 capsules that are a supply for one month. The manufacturer claims that this capsule, when taken as directed, improve* brain energy, memory retention, concentration, well as learning abilities. Its manufacturer claims that this product is designed for Harvard graduates who are looking to gain the advantage over other Ivy League competitors. In a nutshell, this formula contains ingredients (Vinpocetine, Pikatropin, Huperzine A, Bacopa Monnieri, Vitamin B3, Vitamin B6, Vitamin D3, Caffeine Anhydrous, DMAE Bitartrate, Choline Bitartrate, Alpha Lipoic Acid, and Phosphatidylserine) which have been associated with memory and cognitive improvement.
What are the Advantages of NeuroFuse?
It is formulated with clinically-proven brain-boosting ingredients.
It may improve* key mental functions particularly cognition, focus, and memory.
It is said to work well with other cognitive enhancers, even boost* their effects.
It claims to be popular among students, lawyers, and finance professionals to name a few.
Its manufacturer currently offer a 14-day risk trial, as well as 30-day money-back guarantee.
What are the Disadvantages of NeuroFuse?
It doesn't produce the same effects for everybody; some report that the product is effective, while others say it did very little or nothing at all.
Its ingredients are all clinically-proven, but the formula as a whole have no studies to prove claims of safety and effectiveness.
Its price is said to be a bit too high compared to your average brain-boosting supplement.
NeuroFuse Directions
NeuroFuse is taken as a dietary supplement for brain enhancement. Each bottle of this formula only contains 30 capsules, which is a supply for one week. The recommended dosage is 2 capsules for mild problems and up to 4 capsules per day for adverse memory and cognitive decline. This means if you were to take 4 capsules per day, you would end up using 120 capsules per month, and this can be expensive for you.
NeuroFuse Precautions
NeuroFuse is not recommended for pregnant or breastfeeding mothers. This formula is also not suitable for people under medication or those suffering from a medical condition. Don't use this product if the seal is broken or tampered with. Keep out of reach of children in a cool, dry place.
Does NeuroFuse Really Work?
Based on various customer reviews and testimonials that we collected from the manufacturer's website, many customers say that NeuroFuse is a formula that works. The manufacturer of this formula also claims that this product is very effective in improving* memory and other cognitive function, but fail to provide scientific studies to support the formula's claim.
NeuroFuse Review – Final Verdict
Neurofuse is a dietary supplement that helps to improve* overall brain health and performance. It might boost* the brain energy levels and provide nutrients that enable the brain to function optimally. It may also improve* the brain memory, clarity, focus and overall performance. However, it is not suitable for use by people suffering from mental health problems and you should consult a physician first before embracing it.
More than ever people of all ages are struggling with memory problems. People are unable to disconnect from their work, while students are under immense pressure to perform. Brains are overloaded with information that must be remembered. A quality memory enhancement product should contain clinically proven ingredients that will help to enhance not only memory, but also focus and night concentration. Memory products should help to optimize overall mental health and brain function. Most importantly a memory product should work safely and gently to promote cognitive function.
Below you'll find some of the most effective memory products on the market today, in our opinion.
Our Top Brain Enhancement Supplements

Improve* Focus and Concentration
Improve* Cognitive Learning
Improve* Focus and Concentration
Improve* Cognitive Learning
Improve* Focus and Concentration
Improve* Cognitive Learning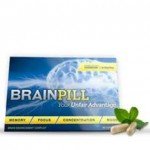 Improve* Focus and Concentration
Improve* Cognitive Learning
Improve* Focus and Concentration
Improve* Cognitive Learning