Geniux Overview
Geniux is a dietary pill developed to boost* memory and focus. The manufacturer advertises it as a nootropic product with fast-acting ingredients. The manufacturer also claims that Geniux can offer many mind-boosting benefits, including enhanced* memory, cognition, focus, mood and mental clarity.
Manufacturer Information
The supplement is made by a company known as Geniux that appears to share the same name as that of the product. There is no physical address provided on the company's official website.
What Geniux Claims?
Increase* memory recalls in men and women of all ages.
Built to boost* energy levels.
Improve* health and overall well-being.
Boost* focus and motivation.
Science behind Geniux
This product claims to use twenty ingredients with nootropic benefits. We find it weird because none of these ingredients has been mentioned anywhere in the manufacturer's official website. The manufacturer seems like describing the various ingredients in Geniux, but they fail to do so. The manufacturer only says that Geniux is combined with 20 different ingredients that work with the body and mind to produce results. They fail to mention these ingredients. However, the manufacturer says that Geniux does not contain piracetam citing the reasons as related to legal issues. There is a point they say that the supplement contain pollen as one of the active ingredients. We found this as a shortcoming because they have not explained why pollen is used or provided evidence of its medical benefits. Ultimately, we don't know how this supplement works, and if it works, how does it work or which active ingredient help the supplement achieve results.
Geniux Ingredients
According to the manufacturers, the supplement is manufactured from 20 different natural ingredients. However, the list of active ingredients has not been mentioned. We assume it contains potent antioxidants and essential nutrients which make the supplement effective. These two components are critical to the health and functioning of the brain. Antioxidants work to eliminate* free radicals that would otherwise lower memory and cognitive abilities. Essential nutrients work to boost* the brain and body energy.
Geniux Advantages
Discounts are offered when multiple products are ordered.
Seems to contain all natural ingredients.
Manufacturer's name has been provided.
One can order the product securely from the company's website.
No clinical trial to support the product's claims.
Geniux Disadvantages
Ingredients have not been mentioned. Therefore, we don't know the working procedure of this formula.
No money back guarantee is offered.
Little information is known about the Manufacturer.
Geniux Side Effects and Warnings
According to the customer testimonials, this supplement does not have noticeable side effects. We firmly believe this is so because the product is formulated from natural ingredients.
Dosage and Directions for Use
Dosage information is not mentioned on the company's official website. We assume they include it in the package.
How Long Does The Remedy Take To Show The Result?
The manufacturer claims that Geniux can boost* energy and show other results as soon as it is taken.
Where to Buy and at What Price?
Geniux can be ordered from the company's official website. This place seemed to be the only place that sells this product. When we visited the official site, the company was giving a 60% off sale. Below is a breakdown of prices for this product.
Below is a breakdown of prices for this product (Price May Vary).
One bottle which retail at $39
Three bottles retailing at $90
Five bottles selling at $125
Seven bottles selling at $140
The company offers free shipping when multiple products are ordered. You only need to pay $6.99 when one bottle is ordered.
Does it Interact With other Medications?
There is no information about the possible interactions with other medication. We recommend you consult your physician if you are using prescription medication.
Who can Take Geniux?
The formula is designed for men and women of all ages who are troubled with memory and cognitive decline. However, we advise nursing mothers and pregnant women to consult their healthcare provider prior to use.
Customer Review
Jack posted on dailyfitnessideas.com
I am using Geniux for about five months and never got any side effects. It has become my habit to take this brain booster regularly. It is like my day will never be successful without it. I am 56 years old and feel like I am 25 mentally.
Ralph posted on supplementpolice.com
I ended up just buying one bottle. It's on the way. I am going to test this product and see for myself the results first hand.
Final Verdict
The product seems to contain ingredients that work to overcome memory and cognitive decline. Some customer reviews and testimonials also seem to support the supplement's claims. For all of these reasons, we recommend Geniux nootropic supplements if you still want to give it a try. The manufacturer says that the product is risk-free so there would be no harm if you attempt it.
More than ever people of all ages are struggling with memory problems. People are unable to disconnect from their work, while students are under immense pressure to perform. Brains are overloaded with information that must be remembered. A quality memory enhancement product should contain clinically proven ingredients that will help to enhance not only memory, but also focus and night concentration. Memory products should help to optimize overall mental health and brain function. Most importantly a memory product should work safely and gently to promote cognitive function.
Below you'll find some of the most effective memory products on the market today, in our opinion.
Our Top Brain Enhancement Supplements

Improve focus and concentration
Improve Cognitive Learning
Improve focus and concentration
Improve Cognitive Learning
Improve focus and concentration
Improve Cognitive Learning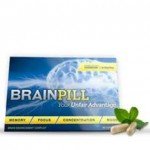 Improve focus and concentration
Improve Cognitive Learning
Improve focus and concentration
Improve Cognitive Learning