Enhancing the performance of the brain is something which is highly desired by everyone in the modern society. This may range from students who want to excel in their class work to parents at work places and even the retired people.
In order to have "next-level performance" of the brain, it may be necessary to consider using natural supplements which have potential to enhance cognitive ability of the brain safely. One such supplement is Force Factor Forebrain which is considered in this review.
What is Force Factor Forebrain?
This is a supplement which is blended into three groups to give a synergistic boost the performance of the brain when used regularly. All the three blends of this nootropic are meant to give better focus and recall of information so as to enable one attain better brain performance.
All ingredients which are found in the three blends of the supplement are natural hence enabling the users to rely on them without much fear of complications.
Who is the Manufacturer of Force Factor Forebrain?
The company which is making Force Factor Forebrain is known as Force Factor. This is a nootropic company which is concerned about supporting people to have elevated or "next-level brain performance".
The company understands that the society is quite fast paced and there is need to have better memory to handle numerous activities which one may undergo every single day.
How Does Force Factor Forebrain Work?
The components which are included in the supplement have been known to give help with boost in thebbrain performance for several years hence their consideration in the individual blends of the supplement.
They are thus igniting the neurons in the brains and neurotransmitters to enhance better signal transfer and processing in the brain. Further, the signals are enhancing the blood flow throughout the body especially to support oxygen and nutrients transfer to the brain cells.
Force Factor Forebrain Ingredients – Are they Safe and Effective?
The ingredients which have been included in the supplement Force Factor Forebrain are meant to enhance the information processing and attainment of better recall of information safely. Some of them include:
Bacopa monnieri extract – This whole plant extract is helping with the memory boost in the body. Most of the Asian countries have used this in the past to lift their brain memory for several years. It is safe and supports cognitive enhancement and focus well.
Grape fruit extract – This is rich in anthocyanins and proanthocyanidins which help in enhancing memory and activity of the brain of the users. They make one to have improved wellbeing in the brain.
zumXR – This is also included in the blend of the supplement since it contributes to boost in mental clarity and focus among the users.
Thinkamine Vincamine – It is also in the supplement to lift the cognitive ability by enhancing the neurotransmitters to undertake their roles in boosting the brain signal relay.
Toothed clubmoss – Enhances the memory gain and recall in the brain. It also support of blood with oxygen to the brain safely.
What are the Advantages of Force Factor Forebrain?
There may be better mental alertness among the users of the supplement Force Factor Forebrain.
The brain ability to recall fine details of information may be elevated.
There could be enhanced nourishment of the brain and transfer of oxygen.
The users could have better protection of their brain from bad cell damaging radicals.
There may be improved performance in the overall brain capacity among the users hence leading a more productive life.
What are the Disadvantages of Force Factor Forebrain?
The use of the supplement may lead to addiction hence forcing one to rely on it to produce better performance. The case may be worse if one runs out of the supplement.
The supplement being a nootropic may be considered doping in some countries and possibly banned from usage.
Keeping the brain active for long may wear down the body due to extremes in performance.
The boosts brought about by the supplement may bring unfairness in competitions like academics.
FAQ's
How Should You Use this Force Factor Forebrain?
The users should consume one capsule per day. This is implying that a bottle of 30 capsules should last about thirty days of regular use for better results on Force Factor Forebrain.
How Much Does Force Factor Forebrain Cost?
The supplement costs $69.99 which is inclusive of all the three blends formulated together for better results of brain boost and performance.
What is Force Factor Forebrain Return Policy?
There is an elaborate return policy for both VIP and non-VIP products with different contacts for those in USA, Canada, Australia and United Kingdom. The times and days of contacting are also provided and this should be done within the first 30 days of purchase.
Does Force Factor Forebrain Offer a Free Trial?
There is no trial version of the supplement given. This is meaning that you may need to buy the supplement for results to be witnessed.
Force Factor Forebrain Review – Final Verdict
This Force Factor Forebrain has numerous benefits to the brain in terms of enhancement and lift in performance according to its claims. It may enhance the ability of the users to have elevated performance of the brain and cognitive power.
It is also boosting memory in the brain and focus. However, it may not show a free trial and does not in itself bring new knowledge to the brain. One must just work hard and then it comes in to boost performance. In case this does not suit your brain boost needs then you can pick from the long list of other supplements available.
More than ever people of all ages are struggling with memory problems. People are unable to disconnect from their work, while students are under immense pressure to perform. Brains are overloaded with information that must be remembered. A quality memory enhancement product should contain clinically proven ingredients that will help to enhance not only memory, but also focus and night concentration. Memory products should help to optimize overall mental health and brain function. Most importantly a memory product should work safely and gently to promote cognitive function.
Below you'll find some of the most effective memory products on the market today, in our opinion.
Our Top Memory Supplements

Improve Focus and Concentration*
Improve Cognitive Learning*
Improve Focus and Concentration*
Improve Cognitive Learning*
Improve Focus and Concentration*
Improve Cognitive Learning*
Improve Focus and Concentration*
Improve Cognitive Learning*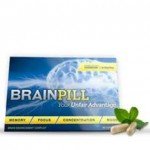 Improve Focus and Concentration*
Improve Cognitive Learning*
Sponsored Advertising

?
**This is a subjective assessment based on the strength of the available informations and our estimation of efficacy.
*Result may vary. If you are pregnant, nursing, have a serious medical condition, or have a history of heart conditions we suggest consulting with a physician before using any supplement. The information contained in this website is provided for general informational purposes only. It is not intended to diagnose, treat, cure, or prevent any disease and should not be relied upon as a medical advice. Always consult your doctor before using any supplements.
Disclosure of Material connection: Some of the links in the post above are "associate sales links." This means if you can click on the link and purchase an item, we will receive a commission. Regardless, we only recommend products or services which we use personally and/or believe will add value to our readers. We are disclosing this in accordance with the Federal Trade Commission's 16 CFR, Part 255: "Guides Concerning the Use of Endorsements and Testimonials."
Related Products
:
Cerebral X
,
Cognifen
,
Accelleral
,
Enhance Mind IQ
,
Lipogen PS Plus
,
Cogniflex
,
Cebria
,
IQ Genex
,
View All