What is Cogniflex?
The product Cogniflex is a nootropic supplement that is made to help the user 'unlock' their brain's potential. It is made by the company Sure Science and sold through their official website. While the website is well designed and easy to read, it doesn't contain much information about the product, instead of giving a brief overview of what it does and the key ingredients. The site does include the full contact information for the manufacturer but there are no additional details about their history or facilities.
Cogniflex Product Details
Cogniflex claims to help the consumer improve* several areas of their cognitive function including memory, concentration, focus and recall. Although memory loss is something that is strongly linked to aging, it can start occurring in people as young as 30 which is when the brain cells start to deteriorate. Other conditions such as lack of concentration and focus, inability to recall information and 'brain fog' can all be due to stress and anxiety or simply poor cerebral blood circulation. Whatever the cause, Cogniflex is said to improve* the condition fast and effectively but without leaving the user overstimulated. It is non-addictive and should not cause harmful side effects.
Cogniflex Ingredients – Are they Safe & Effective?
L-Carnitine – Aids in the production of neurotransmitters that promotes* wakefulness and improves* mental alertness.
L-Theanine – An inhibitory neurotransmitter improves* focus and helps prevent over-excitation.
Bacopa Monnieri – A common ingredient in many brain-boosting supplements, it improves* blood circulation to the brain, and thus helps promote and maintain brain health and function.
Caffeine – A nervous system stimulant that fights drowsiness and improves* alertness and focus.
Vitamin B6 – As with any other B-vitamins, its main function is boosting energy production and supporting healthy blood flow throughout the body.
The ingredients used in the Cogniflex formula are listed and explained in some detail on the product website. The formula is a proprietary blend, meaning that the exact amounts are not shown, and uses natural ingredients that affect different areas of cognitive function. Bacopa Monnieri is an ingredient used to improve* cerebral blood flow, making the brain more energized and stimulated and Vinpocetine increases* ATP energy by utilizing glucose. The amino acids L-Tyrosine and Rhodiola Rosea help to create new, powerful neurotransmitters in the brain for enhanced* data processing and communication while L-Theanine boosts* the ability to focus. Acetylcholine is protected with Huperzine A which prevents it from being broken down by the enzyme Acetylcholinesterase.
It is not clear exactly how soon results can be expected when using this product or if it requires daily dosage. While most of the ingredients have been clinically studied, there is no data shown on the website citing scientific results.
What are the Advantages of Cogniflex?
It may improve* several areas of cognitive function
There are pricing discounts provided
It may improve* cerebral blood flow
Cogniflex is backed by a 30-day money back guarantee
Can be purchased securely from the official website
What are the Disadvantages of Cogniflex?
Data from clinical studies is not provided
Ingredient amounts are not shown
The product website contains limited information
Cogniflex Review – Final Verdict
Cogniflex contains some popular nootropic substances but there is nothing unique about the formula or anything to make it superior to others already on the market. If purchased at the regular retail price, Cogniflex is certainly one of the more expensive brands which means that the manufacturer needs to do more in terms of providing clinical result data as proof of its effectiveness.
More than ever people of all ages are struggling with memory problems. People are unable to disconnect from their work, while students are under immense pressure to perform. Brains are overloaded with information that must be remembered. A quality memory enhancement product should contain clinically proven ingredients that will help to enhance not only memory, but also focus and night concentration. Memory products should help to optimize overall mental health and brain function. Most importantly a memory product should work safely and gently to promote cognitive function.
Below you'll find some of the most effective memory products on the market today, in our opinion.
Our Top Brain Enhancement Supplements

Improve* Focus and Concentration*
Improve* Cognitive Learning*
Improve* Focus and Concentration*
Improve* Cognitive Learning*
Improve* Focus and Concentration*
Improve* Cognitive Learning*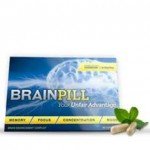 Improve* Focus and Concentration*
Improve* Cognitive Learning*
Improve* Focus and Concentration*
Improve* Cognitive Learning*