What is Braincharger Performance?
The product known as Braincharger Performance is one that is branded as a cognitive booster and it is the product we will be outlining in this profile. It is a supplementary product which means that it is intended to add certain nutrients to your existing diet for the benefit of your body, and in this specific case, your brain. The product comes in capsular form and is intended to be ingested orally on a regimental basis.
The claims that the manufacturer makes in regards to Braincharger Performance are that it can contribute to the health of your brain and promote normal function as well as fighting off fatigue, giving a boost of mental energy and helping the user focus more sharply. It may also be possible that in addition to being a nootropic supplement, it may have also been intended to be a study aid of sorts.
Who is the Manufacturer of Braincharger Performance?
The makers of Braincharger Performance is a company called Braincharger which is a large supplement producer that is based in Germany. Braincharger produces a wide range of supplements and their products are available through some online retailers. Braincharger claims that by empowering your cognitive faculties, it can help you have more physical energy.
How Does Braincharger Performance Work?
Braincharger Performance works a lot like a multivitamin in the sense that it contains a lot of vitamins that may be able to positively affect the brain. With vitamins like B12 and B6, Braincharger Performance intends to target certain cognitive faculties of the brain, providing them with nutrients that will help them do what they do, only better.
Braincharger Performance Ingredients – Are They Safe & Effective?
Most of the ingredients in Braincharger Performance are either vitamins or minerals and most of them have established dietary value. We are also told how much of each ingredient is present in Braincharger Performance. Let's take a look.
Zinc – It is believed that zinc has a direct impact on brain function[1] and can prevent inflammation in the brain.
Vitamin B6 – This B vitamin may be beneficial to the brain[2] as it is related to the production of hemoglobin which carries oxygen to bodily organs.
Vitamin B12 – Vitamin B12 may be linked to the development of the brain and nerve cells.
Niacin – Niacin, which is a type of B vitamin, is believed to help boost brain function.
Magnesium – It is thought that this mineral can support mental elasticity[3].
Vitamin C – Vitamin C is a known antioxidant and antioxidants prevent oxidative damage and wear to the organs of the body including the brain.
L-Carnitine – This substance may limit the amount of oxidative stress your brain endures and support healthy cerebral function.
What are the Advantages of Braincharger Performance?
One advantage of Braincharger Performance is that it may help raise your level of focus.
Braincharger Performance may also be able to give you more mental energy.
This cognitive supplement may also be able to provide your brain with protective antioxidants.
There is the possibility that Braincharger Performance can improve your memory.
What are the Disadvantages of Braincharger Performance?
Braincharger Performance is essentially a multivitamin with little nootropic properties.
The product label and its warnings are written in German.
Some reviews state that taking this product resulted in an energy crash.
The amount of folic acid in this product may not be enough to have any nootropic effects.
FAQ's
How Should you Take Braincharger Performance?
The directions for use of Braincharger Performance are to take one capsule a day. The preferred way to take the capsule is with water and 30 minutes before mentally demanding activities.
How Much Does Braincharger Performance Cost?
Braincharger Performance is only available to buy in Germany. Outside of germany it is available only through a small number of online retailers and the price may vary.
What is Braincharger Performance's Return Policy?
This product is only available outside of Germany through online retailers and the return policy may vary depending upon the retail site on which the product is purchased.
Does Braincharger Performance Offer A Free Trial?
There does not appear to be any free trial offer available on Braincharger Performance. You may be able to contact the manufacturer and request one, however.
Braincharger Performance Review – Final Verdict
All things considered, there seems to be an equal amount of pros and cons with this product. The pros are that it may be able to increase your level of focus, provide your brain with essential antioxidants, and give you a boost of energy.
The cons of this product include the possibility that there is not enough folic acid in it, there have been user reports of energy crashes, and the label comes in German. If you are seriously considering buying Braincharger Performance, we recommend taking a look at some other top rated nootropics as well.
More than ever people of all ages are struggling with memory problems. People are unable to disconnect from their work, while students are under immense pressure to perform. Brains are overloaded with information that must be remembered. A quality memory enhancement product should contain clinically proven ingredients that will help to enhance not only memory, but also focus and night concentration. Memory products should help to optimize overall mental health and brain function. Most importantly a memory product should work safely and gently to promote cognitive function.
Below you'll find some of the most effective memory products on the market today, in our opinion.
Our Top Memory Supplements

Improve Focus and Concentration*
Improve Cognitive Learning*
Improve Focus and Concentration*
Improve Cognitive Learning*
Improve Focus and Concentration*
Improve Cognitive Learning*
Improve Focus and Concentration*
Improve Cognitive Learning*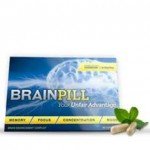 Improve Focus and Concentration*
Improve Cognitive Learning*
Sponsored Advertising

?
**This is a subjective assessment based on the strength of the available informations and our estimation of efficacy.
*Result may vary. If you are pregnant, nursing, have a serious medical condition, or have a history of heart conditions we suggest consulting with a physician before using any supplement. The information contained in this website is provided for general informational purposes only. It is not intended to diagnose, treat, cure, or prevent any disease and should not be relied upon as a medical advice. Always consult your doctor before using any supplements.
Disclosure of Material connection: Some of the links in the post above are "associate sales links." This means if you can click on the link and purchase an item, we will receive a commission. Regardless, we only recommend products or services which we use personally and/or believe will add value to our readers. We are disclosing this in accordance with the Federal Trade Commission's 16 CFR, Part 255: "Guides Concerning the Use of Endorsements and Testimonials."
Related Products
:
Cerebral X
,
Cognifen
,
Accelleral
,
Enhance Mind IQ
,
Lipogen PS Plus
,
Cogniflex
,
Cebria
,
IQ Genex
,
View All