Product Overview
The aging process slowly inhibits our body's ability to produce and maintain healthy bone mass, letting our bones become thinner and more brittle. Luckily, science has provided an alternative: calcium supplements.
Ultimate Bone Support is an advanced calcium complex manufactured by Solgar, Inc. In business since 1947, Solgar, Inc. has branches in 46 other countries around the world, its headquarters located in Leonia, New Jersey.
Bulking Agent: Microcrystalline cellulose gum
Anti-caking Agents: Vegetable stearic acid, silicon dioxide, vegetable magnesium stearate
Glazing Agents: Hydroxypropylmethyl cellulose, vegetable glycerin (from palm kernel oil and coconut oil) contains milk and soy
How Does Ultimate Bone Support Work?
Calcium alone is not enough. Unable to be absorbed by the body quickly, the human body can only metabolize 500 mg or less at a time. Magnesium smoothes the way, making it easier to metabolize the calcium and thus, less calcium is lost to waste.
Vitamins D3 and K2 are also part of this product and they, along with the chelated minerals, create a more easily digested product. Our bones are in a constant state of growth and deterioration. The more calcium, vitamins and minerals that make it past the digestive process, the more bone fibers collagen and elastin can build.
Research in the last 30 years has shown that calcium supplements have stopped bone-mass deterioration in most cases and, in many cases, encouraged new bone mass production.
While calcium is the fore-runner of good bone health, magnesium, manganese and Boron combine to maintain bone density. Magnesium is also an essential part of the brain's ability to maintain healthy psychology.
Pros
Solgar, Inc. only uses the calcium complex of calcium (malate, citrate and glycinate) created by Albion International Inc., a gentler, faster metabolizing mineral than other forms of calcium. Simply put, Ultimate Bone Support gives you more calcium supplement for your money.
Ultimate Bone Support contains no sugar, wheat, yeast, sweeteners, gluten, preservatives, artificial colors or flavors. The chelated minerals used to make this supplement are gentler on the digestive process allowing a faster rate of absorption and fewer incidences of stomach upset.
Cons
At the outset, an upset stomach, constipation, or cramping can occur. These are common side effects. If they continue or worsen, however, notify your doctor.
Calcium supplements may interact with certain prescription and over the counter medications. It's always best to discuss adding something new to your health routine with your doctor first.
Active Ingredients
Ultimate Bone Support by Solgar
Serving Size: 4 tablets
120 Tablets per Container
%Dv*
Calcium (as dicalcium malate†, citrate, bisglycinate†)
1000 mg
125
Magnesium (as dimagnesium malate†, citrate, bisglycinate†)
500 mg
133
Vitamin K2 (as menaquinone-7)
65 µg**
87
Boron (as citric acid, boric acid)
2 mg
**
Zinc (as bisglycinate†)
5 mg
50
Manganese (as bisglycinate†)
2 mg
100
Copper (as bisglycinate†)
500 µg
50
Vitamin D3 (gelatin [from bovine], Cholecalciferol 1000 IU)
25 µg
500
Directions For Use
Four (4) tablets should be taken daily at mealtimes. For best results, take two (2) at breakfast and two (2) at dinner. Take at least two (2) hours before or after medications.
Conclusion
Ultimate Bone Support has more magnesium than many other similar products on the market today. It also contains copper which not all supplements include. The only drawback is that it is not available in the United States. It can be ordered from British and New Zealand websites but the shipping might be prohibitive.
Healthpost.co.nz offers 120 tablets for NZ $34.50. Ultimate Bone Support was also available for £19.47 at olgaronline.co.uk and naturopath.co.nz listed it for NZ $35.66. The price converted to about $30.00 in U.S. currency before shipping and handling.
To help you with your search for the best bone health supplements available on today's market, we have rated the top bone support supplements. Backed by clinical studies and rigorous research, we have rated the effectiveness and safety of each supplement based on the following criteria: Promote Bone Density, ability to reduce bone loss, maintain healthy bone support, quality of ingredients and assist in preventing or delaying osteoporosis. This list can help you find the best bone support brands, without going through time-consuming research elsewhere.
Our Top Bone Support Choices
Ability to Reduce Bone Loss
Maintain Healthy Bone Support
100% All Natural Potent Ingredients
Ability to Reduce Bone Loss
Maintain Healthy Bone Support
100% All Natural Potent Ingredients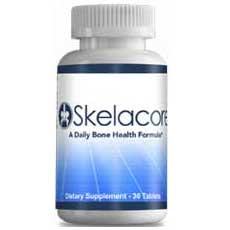 Ability to Reduce Bone Loss
Maintain Healthy Bone Support
100% All Natural Potent Ingredients
Ability to Reduce Bone Loss
Maintain Healthy Bone Support
100% All Natural Potent Ingredients
Absorbable Calcium and Vitamin D
Ability to Reduce Bone Loss
Maintain Healthy Bone Support
100% All Natural Potent Ingredients
Ability to Reduce Bone Loss
Maintain Healthy Bone Support
100% All Natural Potent Ingredients
**This is a subjective assessment based on the strength of the available information and our estimation of efficacy.
*Results may vary. If you are pregnant, nursing, have a serious medical condition, or have a history of heart conditions we suggest consulting with a physician before using any supplement. The information contained in this website is provided for general informational purposes only. It is not intended to diagnose, treat, cure, or prevent any disease and should not be relied upon as medical advice. Always consult your doctor before using any supplements.
Disclosure of Material Connection: Some of the links in the post above are "associate sales links." This means if you click on the link and purchase an item, we will receive a commission. Regardless, we only recommend products or services which we use personally and/or believe will add value to our readers. We are disclosing this in accordance with the Federal Trade Commission's 16 CFR, Part 255: "Guides Concerning the Use of Endorsements and Testimonials."