OsteoSine Overview
There is a wide range of products now available to treat* osteoporosis, but NuLiv Lifestyle claims that OsteoSine contains a safe and effective formula to treat* osteoporosis. The official website has published hospital reports provided steady results after patients consumed this product. It maintains a normal bone mineral density and is not thought to cause side effects, unlike the prescription medicines used to treat* osteoporosis.
Active Ingredients
Vitamin K2, Vitamin D3, Magnesium, Calcium, Copper, Zinc, Manganese and Boron.
OsteoSine Complex: Cuscuta Chinensis, Rehmannia Glutinosa Astragalus Membranaceus and Eucommia Ulmoides.
How Does OsteoSine Work?
OsteoSine has undergone three years of research, which determined that this product could rebalance and promote the formation of bone. The published bone density hospital scans show a significant increase* in patients suffering osteopenia or osteoporosis. The dosage is 2 capsules each day to support and maintain healthy bone growth. The manufacturer states that you will notice an improvement to the structure and density of bone after 6 to 9 months. It is sold through nulivlifestyle.com priced at $29.99 per bottle.
Strengths
The manufacturer provides a 90-day refund policy.
The hospital scans published on the official website show significant improvements in both the density and structure of bone.
Does not cause side effects.
Contains a clinically proven formula to treat* osteopenia and osteoporosis.
The official website contains real life studies.
Payment is through a secure encrypted website.
Delivery is available worldwide.
Purchasing two or more bottles entitles you a discount.
Weaknesses
The main website is difficult to navigate.
The formula is not suitable for pregnant or lactating women or children.
Individuals on a prescription medicine should first consult a physician.
Final Verdict
The official website for OsteoSine is difficult to navigate, but the manufacturer has provided thorough research and explained why this product works so effectively to treat* osteoporosis. Another plus is the 90-day refund policy, but the manufacturer claims that you need to continue using the product for 6 to 9 months, which would not provide a refund should you not notice a substantial different in bone structure and density.
To help you with your search for the best bone health supplements available on today's market, we have rated the top bone support supplements. Backed by clinical studies and rigorous research, we have rated the effectiveness and safety of each supplement based on the following criteria: Promote Bone Density, ability to reduce bone loss, maintain healthy bone support, quality of ingredients and assist in preventing or delaying osteoporosis. This list can help you find the best bone support brands, without going through time-consuming research elsewhere.
Our Top Bone Support Choices

Ability to Reduce Bone Loss
Maintain Healthy Bone Support
100% All Natural Potent Ingredients
Ability to Reduce Bone Loss
Maintain Healthy Bone Support
100% All Natural Potent Ingredients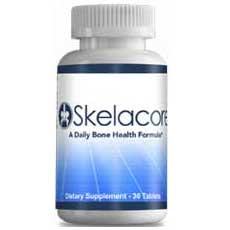 Ability to Reduce Bone Loss
Maintain Healthy Bone Support
100% All Natural Potent Ingredients
Ability to Reduce Bone Loss
Maintain Healthy Bone Support
100% All Natural Potent Ingredients
Absorbable Calcium and Vitamin D
Ability to Reduce Bone Loss
Maintain Healthy Bone Support
100% All Natural Potent Ingredients
Ability to Reduce Bone Loss
Maintain Healthy Bone Support
100% All Natural Potent Ingredients