Bone-Up is a calcium supplement designed to aid the human body in the absorption of calcium. It is produced by Jarrow Formulas, a company who began the manufacture and distribution of nutritional supplements in 1977 in Los Angeles, California.
Who Uses Bone-Up?
Ingesting right amount of calcium consistently on a daily basis is difficult at best. Today, the majority of adults do not meet the minimum, let alone the maximum, adequate daily intake (AI) of calcium needed to prevent bone loss.
A study undertaken in France and published in the New England Journal of Medicine in 1992 had exciting results.
Two groups of women, one taking calcium supplements and one taking placebos, were studied for 18 months. The supplement group gained an average of 2.7 percent bone density of the proximal femur. The placebo group lost an average of 4.6 percent bone density.
If women in their 80's realized a benefit from taking daily calcium supplements, beginning a health regimen as a younger adult can only improve* the chances of building and maintaining strong, healthy bones for all adults.
What Can Bone-Up Do for Me?
Besides being part of your approach to better bone health, calcium in concert with magnesium and vitamin K create a strong environment for growth and maintenance of teeth. Vitamins A and D help the body to utilize calcium, magnesium and phosphorous more efficiently.
Calcium and vitamin K are key ingredients needed to maintain the optimum blood clotting process and bone density. Boron paves the way for easier metabolizing of calcium, thus losing less calcium in the end to the digestive process.
Dr. JoAnn Manson, Chief of Preventative Medicine in 2009 at Brigham and Women's Hospital in Boston, Massachusetts maintained research evidence supported the assertion that calcium was a useful in preventing colon cancer, adding that some studies found calcium intake to be associated with reduced* occurrence of pre-cancerous colon polyps.
Jarrow Formulas suggests taking six (6) capsules with meals, three (3) capsules in the morning and evening. The body cannot metabolize more than 500mg of calcium at a time and this will ensure maximum absorption all day, minimizing, if not preventing entirely, any waste.
The active ingredients in Bone-Up do contain trace amounts of soy. It does not contain the following allergens: wheat, gluten, dairy, eggs, fish, shell fish, peanuts or other tree nuts.
Nutritional Facts for Bone-Up
Daily Serving Size (6 capsules) provides:
Ingredients
Protein
Vitamin C (Ascorbic Acid)
Vitamin D3 (Cholecalciferol)
Vitamin K1 (Phylloquinone)
MK-7 (Vitamin K2)
Folic Acid (mcg)
Methylcobalamin
Calcium (from MCHA)
Phosphorous (from MCHA)
Protein (from MCHA)
Magnesium (as Oxide)
Zinc (as monomethionate)
Copper (as Gluconate)
Manganese (as Citrate)
Microcrystalline Hydroxyapatite (MCHA)
Glucosamine HCl
Boron (from Citrate)
Dosage
1514 mg
200 mg
1000 IU
100 mcg
10 mcg
400 mcg
100 mcg
1000 mg
510 mg
1514 mg
500 mg
10 mg
1 mg
1 mg
4726 mg
300 mg
3 mg
% Daily Value
3
333
250
125
13
100
1667
100
60
3
150
67
50
50
**
**
**
*Based on 2000-calorie diet. **Daily values not established.
Potential Side Effects
The most common side effects are constipation, cramping or upset stomach and should only last a few days, if that. Should they continue, contact your physician.
Before taking Bone-Up, or any calcium supplement, it is prudent to alert your doctor or healthcare provider. If any of the following symptoms occur, call him or her immediately:
Nausea or Vomiting
Loss of Appetite
Unusual Weight Loss
Rash and/or Itching
A Change in Emotional or Mental Attitude
Headache
Severe Dizziness
Bone and/or Muscle Pain
Weakness
Unusual Fatigue
Trouble Breathing
Increased Thirst or Urination
Swelling Especially Face/Tongue/Throat
Those who have experienced kidney stones should consult their physician before taking any supplement containing calcium. If you have any medical condition, are trying to conceive, are pregnant, lactating or taking any medications (especially warfarin/Coumadin), consult your health care practitioner before using this product.
What's the Verdict?
Not only does it meet 100% of your daily requirement of calcium, it includes generous amounts of magnesium and vitamins C, D3 and K2 to insure your body's optimum absorption of calcium. As an added bonus, this supplement includes 1,514 mg of protein which is something not included in all calcium supplements. Bone-Up scores high as a well-rounded supplement with a very competitive price!
Where Can I Purchase Bone-Up?
Nature's Life Reinforce Bone Formula has a comparable list of active ingredients but is only a 15-day supply for just over $18.00 online. Bone Density Factors by Country Life starts at around $20.00 per bottle of 100 and 50 servings per bottle, however, each serving contains less than half the calcium available in Bone-Up calcium supplement by Jarrow Formulas.
Bone development occurs every day of your life, but the pace of losing and growing bone differs depending on age. Building bone mass early in life through exercise, a healthy diet rich in calcium, and supplementation may help delay symptoms associated with osteoporosis. Bone health supplements should be determined based on its: potential to promote increased bone density, potential to reduce bone loss, and potential to maintain healthy bone support. The ingredients should be backed by clinical studies and proven to promote overall bone health.
Below you'll find some of the most effective bone health supplements on the market today, in our opinion.
Our Top Bone Support Choices

Ability to Reduce Bone Loss
Maintain Healthy Bone Support
100% All Natural Potent Ingredients
Ability to Reduce Bone Loss
Maintain Healthy Bone Support
100% All Natural Potent Ingredients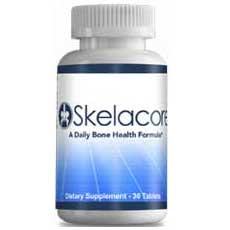 Ability to Reduce Bone Loss
Maintain Healthy Bone Support
100% All Natural Potent Ingredients
Ability to Reduce Bone Loss
Maintain Healthy Bone Support
100% All Natural Potent Ingredients
Absorbable Calcium and Vitamin D
Ability to Reduce Bone Loss
Maintain Healthy Bone Support
100% All Natural Potent Ingredients