Caltrate Overview
Pfizer have produced a variety of six products including Caltrate Gummy Bites, Caltrate 600+D (Plus Minerals), Caltrate 600+D (Soft Chews), Caltrate 600, Caltrate 600+D, and Caltrate 600+D Chewable (Plus Minerals). Each product includes the mineral Calcium to support the musculoskeletal system. This product is ideally suited toward individuals who are lacking Vitamin D3, which aids the absorption of calcium. Unfortunately, the manufacturer has not supplied further evidence to support its claims, but customers have rated several of its products positively on third party websites.
Active Ingredients
Caltrate 600: Calcium.
Caltrate 600+D (Plus Minerals): Calcium, Boron, Magnesium, Zinc, Vitamin D, Copper and Manganese.
Caltrate Gummy Bites: Calcium, Phosphorus, Vitamin D3, and Sodium.
Caltrate 600+D (Soft Chews): Calcium, Vitamin D3 and Sodium. Other ingredients: Corn Syrup, Calcium Carbonate, Hydrogenated Coconut Oil, Nonfat Dry Milk, Sucrose, Corn Syrup Solids, Cocoa Processed with Alkali and Glycerin.
Caltrate 600+D: Vitamin D3 and Calcium.
Caltrate 600+D Plus Mineral (Chewables): Calcium, Vitamin D3, Zinc, Magnesium, Manganese, Copper and Boron.
How Does Caltrate Work?
Each Caltrate product includes Calcium, plus five of the products include the addition of Vitamin D3 to aid the absorption of calcium. Vitamin D is provided through the diet or through sun exposure. Dark green vegetables, dairy products, and salmon contain Calcium. There is more information on the importance of Calcium on the official website caltrate.com together with a FAQ section answering important questions on osteoporosis. All Caltrate products include Calcium Carbonate, but it is important not to overdose with this mineral, so the recommendation made is to take two capsules each day. Caltrate products vary in price from a bottle of 60-capsuies priced $8.46 to a bottle of 200-tablets priced $21.99.
Strengths
Pfizer have manufactured six Caltrate products.
The official website has published a supplement label for each product.
There are several positive testimonials published on the Caltrate website.
Sold online or through retail stores.
The FAQ page covers questions on osteoporosis.
Supplies a concentrated type of Calcium.
Sold for a reasonable price.
Weaknesses
Not sold through the official website.
No further research is supplied to support its claims.
Final Verdict
Caltrate products are not sold through the main website, but they can be purchased through a variety of retail stores, or through one of the many online websites. Each product is priced reasonably, and two of the six formulas are available in a tasty chew. It would be useful to know more about why this product works far better than similar products available on the market. Unfortunately, the customer testimonials may not prove to be enough for a consumer to gain enough confidence in either Caltrate product, although the manufacturer is a renowned pharmaceutical company.
Bone development occurs every day of your life, but the pace of losing and growing bone differs depending on age. Building bone mass early in life through exercise, a healthy diet rich in calcium, and supplementation may help delay symptoms associated with osteoporosis. Bone health supplements should be determined based on its: potential to promote increased bone density, potential to reduce bone loss, and potential to maintain healthy bone support. The ingredients should be backed by clinical studies and proven to promote overall bone health.
Below you'll find some of the most effective bone health supplements on the market today, in our opinion.
Our Top Bone Support Choices

Ability to Reduce Bone Loss
Maintain Healthy Bone Support
100% All Natural Potent Ingredients
Ability to Reduce Bone Loss
Maintain Healthy Bone Support
100% All Natural Potent Ingredients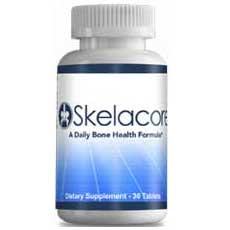 Ability to Reduce Bone Loss
Maintain Healthy Bone Support
100% All Natural Potent Ingredients
Ability to Reduce Bone Loss
Maintain Healthy Bone Support
100% All Natural Potent Ingredients
Absorbable Calcium and Vitamin D
Ability to Reduce Bone Loss
Maintain Healthy Bone Support
100% All Natural Potent Ingredients