Cal Matrix Overview
Cal Matrix is a supplement claiming to maintain healthy bone density and joint strength. Its unique blend of ingredients includes Vitamin C, D, Microcrystalline Hydroxyapatite, Glucosamine Sulfate, and Horsetail. Together, these ingredients support the health of the joints whilst also protecting the musculoskeletal system. There is no clinical evidence to back up these claims, and neither is there any customer testimonials highlighting the effectiveness of this product.
Active Ingredients
Potent C, Vitamin D, Microcrystalline Hydroxyapatite, Niacin, Calcium, Horsetail, Zinc, Boron, Magnesium, Manganese, Phosphorus, D-Glucosamine Sulfate, and Chromium.
Potent C (Niacinamide Ascorbate, Sodium Ascorbate, Calcium Ascorbate, Magnesium Ascorbate, Citrus Bioflavonoid Complex, Ascorbic Acid, Ascorbyl Palmitate, L-lysine HCl, Tetrasodium Pyrophosphate, Potassium Ascorbate, L-Cysteine HCl, Alpha-D-Ribofuranose, L-Glutathione and Xylitol), Glucosamine Sulfate Potassium Chloride (Shrimp, Crab Shells), Microcrystalline Cellulose, Croscarmellose Sodium, Cellulose, Horsetail Extract, Zinc Citrate, Silica, Boron Citrate, Chromium Nicotinate Glycinate,, Copper Lysinate HCl, Magnesium Stearate (Vegetable), Manganese Citrate, Cholecalciferol, Niacinamide, Coating (Water, Medium Chain Triglycerides, Hypromellose, and Hydroxypropylcellulose).
How Does Cal Matrix Work?
Cal Matrix is manufactured by Metagenics. Its blend includes Vitamin C and D, Manganese, Chromium, and Boron. Together, these ingredients support healthy bone tissue. The key ingredient in Cal Matrix is Potent C, which transports Vitamin C and additional ingredients to joint tissue and the musculoskeletal system. Vitamin C also encourages the release of collagen, which is naturally abundant in bone cartilage, but levels of this essential component can reduce* as the body ages. Click onto metagenics.com to discover more about Cal Matrix. The manufacturer recommends taking three tablets a day.
Strengths
The manufacturer has supplied a label listing the full ingredients.
Suitable for individuals following a gluten-free diet.
Weaknesses
Must be purchased via a healthcare practitioner.
The manufacturer does not offer a money back guarantee.
Full contact details are not supplied.
The price of this product is not clear.
There is no further research to back up its claims.
Basic information on the ingredients.
Final Verdict
Although it is clear who manufacturers Cal Matrix, the price is not shown on the official website. What could also put off potential customers is learning that this product must be purchased via a healthcare professional. Unfortunately, there is not enough information supplied about the ingredients and how they support the body, and no offer of a money back guarantee is a big warning sign, since there are similar products on the supplement market that do offer a guarantee.
Bone development occurs every day of your life, but the pace of losing and growing bone differs depending on age. Building bone mass early in life through exercise, a healthy diet rich in calcium, and supplementation may help delay symptoms associated with osteoporosis. Bone health supplements should be determined based on its: potential to promote increased bone density, potential to reduce bone loss, and potential to Maintain Healthy Bone Support*. The ingredients should be backed by clinical studies and proven to promote overall bone health.
Below you'll find some of the most effective bone health supplements on the market today, in our opinion.
Our Top Bone Support Choices

Ability to Reduce Bone Loss*
Maintain Healthy Bone Support*
100% All Natural Potent Ingredients*
Ability to Reduce Bone Loss*
Maintain Healthy Bone Support*
100% All Natural Potent Ingredients*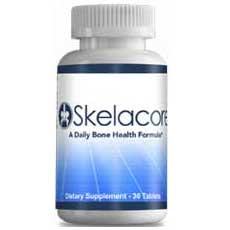 Ability to Reduce Bone Loss*
Maintain Healthy Bone Support*
100% All Natural Potent Ingredients*
Ability to Reduce Bone Loss*
Maintain Healthy Bone Support*
100% All Natural Potent Ingredients*
Absorbable Calcium and Vitamin D
Ability to Reduce Bone Loss*
Maintain Healthy Bone Support*
100% All Natural Potent Ingredients*