Cal Mag Overview
Cal Mag is advertised as a health supplement geared towards improving* one's bone strength by directly delivering calcium to its intended destination within the body. Along with Calcium, Magnesium, and six other minerals that provide nourishment to the bones, Cal Mag also contains potent herbs that minimize the attack of free radicals on the body, namely Rosemary, Cinnamon, and Oregano.
Cal Mag is manufactured by a company called New Chapter. Despite the lack of an official product website, Cal Mag is prominently featured and written about in detail on various online retail websites.
Active Ingredients
Calcium, Iodine, Magnesium, Zinc, Copper, Manganese, Silicon, Organic Sultured Herbal Extract Proprietary Blend (contains Fenugreen, Cinnamon, Oregano, Cumin, Rosemary, Coriander, Allspice, Clive, and Peppermint), and Superfoods and Spices Proprietary Blend (contains Organic Spinach, Organic Blueberry, Turmeric, and Ginger)
How Does Cal Mag Work?
Bone support and maintenance is the common purpose of several ingredients included in the Cal Mag formulation, most of them effectively counteracting oxidation, a common effect on the bones caused by aging. Cal Mag contains many essential herbs that fortify the body and increase* bioavailability. It also includes known probiotic ingredients such as Manganese, Silicon, Calcium, Iodine, Magnesium, Copper, and Zinc, all of which provide better health and nourishment.
A bottle of Cal Mag contains 180 capsules and retails on third party websites for about $33. A daily dose of 3 Cal Mag tablets is recommended, to be taken with food or on an empty stomach.
Strengths
Product contains potent probiotic substances
Available through various online retailers
A money-back guarantee may be offered by some retailers
Recommended dosage is explicitly published
Weaknesses
Manufacturer has not provided an official product website
Amount per ingredient used in the product's formula is not explicitly cited
There is an absence of scientific evidence that supports product's claims
Product is moderately priced
No free trial of the product is offered
Final Verdict
Although the manufacturer fails to provide users with clinically proven information through an official website, there is enough of it available through other online portals that portray Cal Mag as an effective bone-fortifying agent. A money-back guarantee offered by some of the third party websites carrying the product make trying Cal Mag worth it, but linking to a few scientific testing results done on the product would definitely be a vast improvement that may excuse the lack of an official product website.
To help you with your search for the best bone health supplements available on today's market, we have rated the top bone support supplements. Backed by clinical studies and rigorous research, we have rated the effectiveness and safety of each supplement based on the following criteria: Promote Bone Density, ability to reduce bone loss, maintain healthy bone support, quality of ingredients and assist in preventing or delaying osteoporosis. This list can help you find the best bone support brands, without going through time-consuming research elsewhere.
Our Top Bone Support Choices

Ability to Reduce Bone Loss
Maintain Healthy Bone Support
100% All Natural Potent Ingredients
Ability to Reduce Bone Loss
Maintain Healthy Bone Support
100% All Natural Potent Ingredients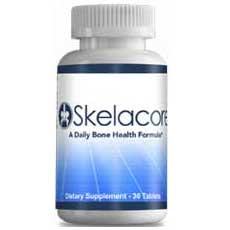 Ability to Reduce Bone Loss
Maintain Healthy Bone Support
100% All Natural Potent Ingredients
Ability to Reduce Bone Loss
Maintain Healthy Bone Support
100% All Natural Potent Ingredients
Absorbable Calcium and Vitamin D
Ability to Reduce Bone Loss
Maintain Healthy Bone Support
100% All Natural Potent Ingredients
Ability to Reduce Bone Loss
Maintain Healthy Bone Support
100% All Natural Potent Ingredients