A career as a Medical assistant is a solid choice in today's growing healthcare system. The first person that a patient sees when they walk through the clinic's door is the medical assistant[1] who helps them feel welcome and obtains critical information for the physician to ensure that their visit goes well.
If you have a deep interest in a career among doctors, nurses, and patients, then this is the career for you. An online program will not only help you achieve your certification of choice but give you an opportunity to go about your other commitments.
Some programs run for 6-10 weeks to help you quickly get a medical assistant certification; all the way to associate's Degree programs that take two years. The former will suit you if you can hardly wait to join the workforce, but with the latter, you stand a chance at a more competitive salary. Below is a compilation of schools offering reputable online programs for your perusal:
1. Herzing University
Accredited by the Higher Learning Commission, Herzing University offers online flexible programs for you to choose from; a 4-5 semester Associates Degree and 1-2 semester Diploma in medical assisting. You can also visit any of their numerous campuses for further learning assistance.
2. Liberty University
Liberty University Online, having started its distance programs in 1985, now boasts of a 95,000 global student fraternity, and is regarded as the largest non-profit online university. Liberty is accredited by the Commission on Colleges of the Southern Association of Colleges, which is the most prestigious accreditation.
They offer a 61-credit Associate of Applied Science in Medical Office Assisting with among the highest graduate retention rate[2].
3. Harrison College
This Higher Learning Commission and commission on Collegiate Nursing Education-accredited school is highly respected and offers a 96 credit Associate of Applied Science Degree in medical assisting.
4. U.S. Career Institute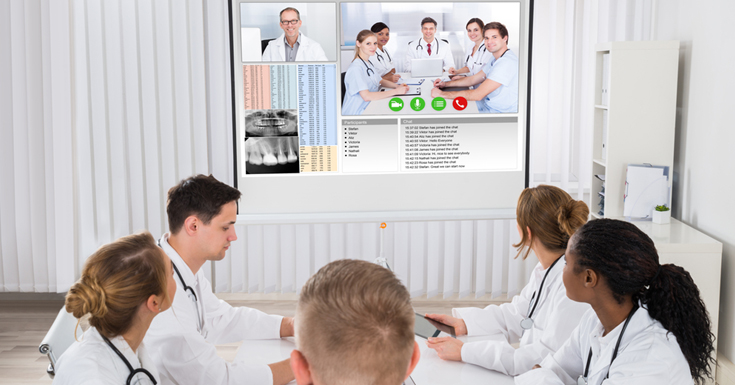 U.S Career Institute is accredited by the Accrediting Commission of the Distance Education and Training Council and has over thirty years of experience imparting knowledge through its 23 certificates in healthcare and business. They offer a flexible four-month Medical Assistant Certification and career support for graduates.
Their base tuition fees include lesson E-Book and other essential learning materials with unlimited instructor guidance.
5. Midway College
Midway was started in 1847 and has since developed a 100% Online program to suit your study-from-home needs. They offer a two-year Associate's Degree in Science in Medical Assisting but can take less time if you take up more semester hours above the norm. Their instructor: student ratio of 1:12 ensures you get all the attention you need to excel.
6. Ashworth College
Ashworth is a well-respected school for getting their students quickly and effectively through their courses and into their chosen career. Accredited by the National Healthcareer Association and the Distance Education and Training Council, Ashworth is clear to offer a six-month Certification in Medical Administrative Assistant at $604-744 with monthly installments as low as $49.
Read Next: Nursing Among Best Jobs for Growth
Conclusion
The job outlook for medical assistants is forecasted to grow by 29% by 2024, according to the Bureau of Statistics[3]. It is a fulfilling career choice that may give you a shot at a managerial position in the healthcare field.
View All