Not everyone has been affected by a major drug recall, but those who have can attest to the fear and uncertainty that often follows. A person takes a prescription or OTC medication to help alleviate symptoms or control a medical condition.
When it is discovered that this medication has harmed instead of helped you, it can cause quite a scare. To reduce some of the uncertainty and anxiety associated with drug recalls, here is what consumers need to know.
Why the Recall?
First and foremost, don't panic when you hear about a drug recall. A drug can be recalled for a number of reasons that do not impact a person's health or safety. Making assumptions about the recall without all the facts or without your doctor's advice could lead to hasty and harmful decisions.
A drug is typically recalled for one of the five following reasons:
1. The Packaging Is Poor Or The Labeling Is Misleading
Sometimes the FDA may review a drug and decide that the instructions aren't clear enough or the labeling is incorrect. To ensure that the medication is used properly and all labeling claims are factual, the FDA might recall the drug to give the company time to fix these issues.
2. The Drug Or Its Ingredients Have Been Contaminated
The most recent recall for a contamination issue was the worldwide recall of some valsartan products this past summer. A likely human carcinogenic impurity was found in some of the sourced ingredients from two main foreign manufacturers. The FDA along with 22 other countries recalled the affected medications while further investigations were conducted.
3. A Manufacturing Problem Occurred Affecting The Quality Of The Product
These situations usually affect several batches of a medication and require a smaller recall. If the problem can be found soon enough, the recall may only affect pharmacists who will oftentimes be notified before they can distribute any of the recalled medication to its customers.
4. A Product Is Mislabeled
This issue recently occurred with a common blood pressure medication that was mislabeled. The company, Accord Healthcare, issued a voluntary recall when it found that some of the bottles labeled as a blood pressure medication actually contained a drug used to "treat heart, liver and kidney failure."
5. A Drug That Poses a Health Hazard To Consumers Will Be Recalled
This is the recall that we all fear, for a good reason, but it certainly isn't the only explanation for a drug recall.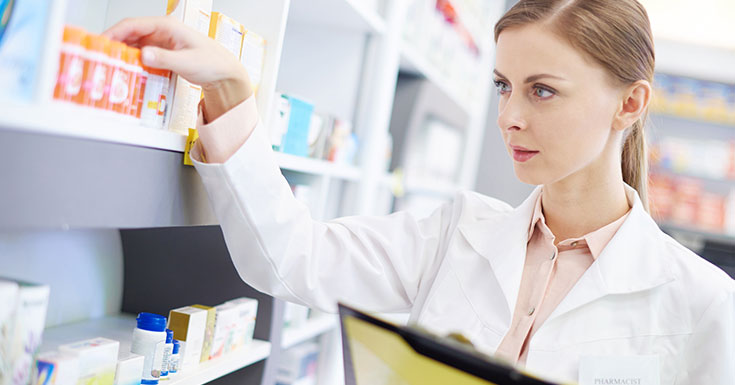 Following a Recall
Following a recall, your pharmacist will work to remove the recalled products from their shelves, the manufacturer will work to correct the reason for the recall, and the FDA will continue their investigation and ensure that the problem does not occur again. But, as a consumer, we don't always know how we should act following a recall.
Again, without panicking, it's important to determine whether or not the recall impacts you. The valsartan recall mentioned earlier did not recall all medications with the valsartan ingredient. Rather, it was a recall of products with ingredients manufactured by specific companies. The FDA will release a list of the products affected.
Using the information on the drug's label you can compare the drug name, company name, lot number, and National Drug Code (NDC) with the FDA's list to find out if your medication was recalled.
If you can't find the drug's information, call your local pharmacist and they can tell you what you need to know. If you are taking an OTC medication that has been recalled, you can generally return the product to your pharmacist for a replacement or your money back.
If you are taking a prescription medication that was recalled, call your doctor immediately and get their professional opinion on the matter. They know your allergies, preferences, and medical history to make an informed decision on the best replacement medication for you.
Do not stop taking the recalled medication unless your doctor clears you to do so; depending on what your medication is treating, stopping the drug all together could be more life-threatening than the potential risks of the recalled medication.
Read Next: 5 Ways The Pharmaceutical Industry Is Transforming
Once on a new medication, be sure to monitor any symptoms or side effects that occur and report them to your doctor. Many FDA drug recalls come about because of the complaints from everyday consumers who experience adverse drug side effects or notice something wrong with a product like an odd odor or damaged packaging.
If you are ever on medication and experience severe side effects or notice something off about the drug, report it. You could help start the next recall and potentially save someone's life!
Image Credits
Feature Image Credit: consumerhealthdigest.com
Inpost Image Credit: shutterstock.com
View All