Chicago's Disque Foundation is saving lives around the world by offering cardiopulmonary resuscitation (CPR) free of charge to anyone who wants to learn. The foundation just hit its first major milestone – one million people trained in this vital life-saving technique.
Inspired to make a lasting difference in community health care, Dr. Karl "Fritz" Disque started the foundation almost a decade ago after traveling to Haiti in 2010 as part of a physicians' delegation in the wake of the major earthquake that hit the country. Dr. Disque saw a need he could help eliminate and made it his life's work to educate people in essential life-support training.
CPR statistics are daunting: During a cardiac emergency, 70 percent of Americans feel helpless, and close to 90 percent of cardiac arrests happen at home. If a cardiac event happens outside a hospital, the survival rate is below 9 percent, but if a bystander knows CPR, the victim's chance of survival triples. These statistics are why the Disque Foundation exists.
In addition to CPR, the Disque Foundation offers training in advanced cardiac life support (ACLS), pediatric advanced life support (PALS), basic life support (BLS), automated external defibrillator (AED), and bloodborne pathogens (BBP).
Since 2010, Disque Foundation teams have made trips across the country as well as the Philippines, Malaysia, and Africa.
An Emotional Visit
As part of its push to hit that one-million-trained mark, and thanks to partnerships with the Save a Life Initiative and Global FICCS, the teams recently traveled to Africa on a two-week trip through Nairobi, Kenya. Volunteers trained members of the public and health care providers in a variety of life-saving techniques.
Under the guidance of trip leader Dr. Parag Patel, the team worked to train nurses and doctors at several hospitals including Moi Voi Hospital in Voi, Kenya, and Kenyatta National Hospital in Nairobi, as well as the young women at Boxing Girls in Kariobangi, Kenya.
Part of the excitement behind the trip was this was something of a homecoming for the team. The Disque Foundation's inaugural trip to Africa was a year ago and the anticipation of seeing old friends and students was a big part of this trip's excitement.
After days spent traveling and training, the team couldn't draw the curtain on their visit to Kenya without visiting Compassionate Hands for the Disabeled, a rescue and rehabilitation center that houses and cares for abandoned children living with a physical or mental disability.
Last year, the orphanage, in Ruai, Nairobi, Kenya, opened its gates to 85 children. This year, thanks to the dogged efforts of Executive Director, Anne Njeri, an additional 15 children are living at the center.
Compassionate Hands works to create an inclusive society where alter-abled people can access high-quality and affordable rehabilitation services. The children use the skills they learn at Compassionate Hands to become active, independent, and contributing members of society.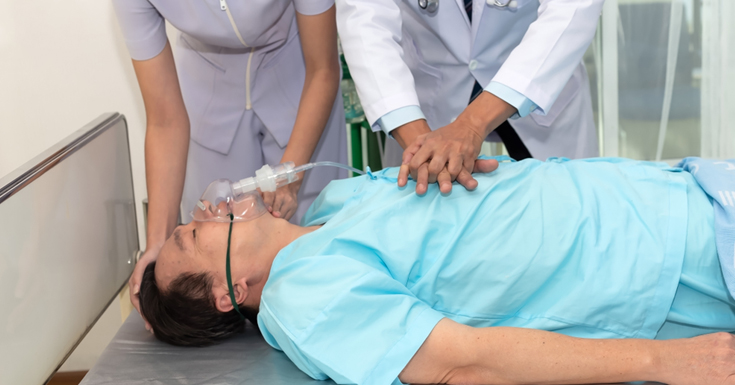 A Wonderful End to a Wonderful Trip
The 2019 Africa trip came to a close at Kenyatta National Hospital where the team held one more training session for nurses and doctors in the cath lab. And, thanks to the generosity of Global FICCS, the team was able to donate several pieces of state-of-the-art cardiac equipment to the hospital.
A Key Component of the Disque Foundation's Success
The Foundation relies on an invaluable technique to maximize the success of its efforts: "super-users"
These more highly-skilled health care providers, trained by the foundation, attain a level of knowledge that enables them to train others. Educating "super-users" means the work that Disque foundation teams do on the ground lives on indefinitely, and the training grows exponentially.
More About the Save a Life Initiative
Save a Life Initiative (SALI) is a partnership between National Health Care Provider Solutions (NHCPS), a well-known and reliable name in online medical certification, and the Disque Foundation.
You may also like to read: 4 Lifesaving Skills You Need to Know
How the Foundation Operates
Before any hands-on training, the Disque Foundation provides required study materials to all trainees. So, about a month before the team arrived in Nairobi, the trainees were given access to the online ACLS courses that are available via NHCPS. The online study materials mean hands-on course work is faster and more efficient.
Trainees are also given access to an array of resources including skills videos, handbooks, megacodes, training videos, and practice tests.
Trainees save time by completing the online courses before the arrival of the Disque Foundation team, and then have more time to practice those new skills on manikins under the training team's guidance. This setup allows a furthering of skills in less time.
Always Looking to the Future
Despite being at it for the past 10 years, Dr. Fritz says he is "just getting started" on this work. The Disque Foundation is looking forward to the year 2025 when it plans to have trained 10 million people in these life-saving skills.
View All