Google the phrase Anti-Aging Tips and you will get a never-ending list of websites that have nothing new in them. You have read it all, from drinking a gallon of water each day and to eating healthy and so on. These tips do work to keep you fitter, but these tips don't work wonders for your skin and aging.
Apart from making healthy lifestyle choices, there are a number of other things that you can do to make yourself look young and adiant. As the years pack on we all try desperately to hide fine lines, wrinkles, sagging skin and discoloration which right away give away our age.
In this article we have tried to bring to you the best anti-aging tips that do work marvelously to keep those, give away signs of aging, under control.
Anti-Aging Tip #1: Create a Barrier
Powerful peptides and antioxidants are the best things that you can inculcate in your daily supplements to fight aging.
Green tea, vitamin C rich foods and other such products should become a regular part of your platter.
Pick up your expert-recommended anti-aging skincare products that are enriched with these supplements and say goodbye to fine lines and wrinkles forever.
Anti-Aging Tip #2: Avoid Rubbing

In order to boost the production of collagen and keep wrinkles at bay, avoid rubbing your skin when you apply moisturizer. Rather, gently press it onto your skin and then massage your skin upwards.
Avoid haphazard strokes on your skin. Softly pat the product on your skin and stimulate circulation in order to improve your complexion. By massaging your skin upwards you will promote flushing out of toxins that build up in the lymph node.
Never forget to pay equal attention to your neck and décolletage. These are the areas which age fast and if neglected can give away your age instantly.
Anti-Aging Tip #3: Erase Dark Spots
With time, dark spots become more and more prominent and ring the bells of aging.
In order to combat the attack of hyperpigmentation, combine 80% apple cider vinegar with 20% lemon juice and apply it directly to your skin and wash it off with cool water.
Alternatively, you can apply raw malic acid on those pesky dark spots and put a full stop on the cycle of hyperpigmentation.
You can also apply lemon juice on your skin and see its wonders. If lemon juice irritates your skin, you can dilute it with rose water or honey.
Anti-Aging Tip #4: Use Sesame Oil

It is perfectly okay to focus on your face, but it is equally important to pay attention to your body as well.
As you age, your body's moisture starts to decrease. Therefore, if you want to keep looking young through the years, you should keep your skin hydrated. Old looking hands perfectly give away your age and we definitely don't want that to happen to you.
In order to keep your skin hydrated, you can regularly massage sesame oil into your skin as a body moisturizer. It is known to contain an antioxidant, sesamol, that helps in keeping fine lines and wrinkles at bay.
You can also use moisturizing body scrubs that will help in removing the dead cells while keeping your skin hydrated.
Anti-Aging Tip #5: Take Fish Oil
Fish oil is known to take away years from your face and add freshness to it. It is rich in omega 3 fatty acids and provides protection against inflammation that is somehow linked to speed up the anti-aging process. You can either take fish oil capsules as well as apply it directly on your skin.
Anti-Aging Tip #6: Keep Your Face Clean
It is extremely important to wear off your make up at the end of the day.
The foundation you apply settles in the fine lines and wrinkles on your face and makes them more prominent. Also, the pores get clogged which can give rise to another skin menace- acne and pimples. Therefore, it is very important to keep your face and skin clean, before you retire for the day.
Anti-Aging Tip #7: Stay in Shade

We would advise you to use a sunscreen every day, even if it is not sunny outside. It is very important to stay sun smart. Also, try to walk in the shade and make use of hats ad scarves whenever you are out in the sun.
Do not forget, pretty skin is always in fashion!
Anti-Aging Tip #8: Take Care of Your Eye Bags
The area around your eyes is extremely delicate and demands extra care.
Gently massage the area with an under eye cream in order to decrease puffiness, promote circulation and increase lymphatic drainage of toxins. You can also keep cool cucumber, or cold black, green, or liquorish tea bags on your eyes and really freshen them up. Do this for 10 minutes every day am get radiant eyes that shine from a mile.
Anti-Aging Tip #9: Say Goodbye to Stress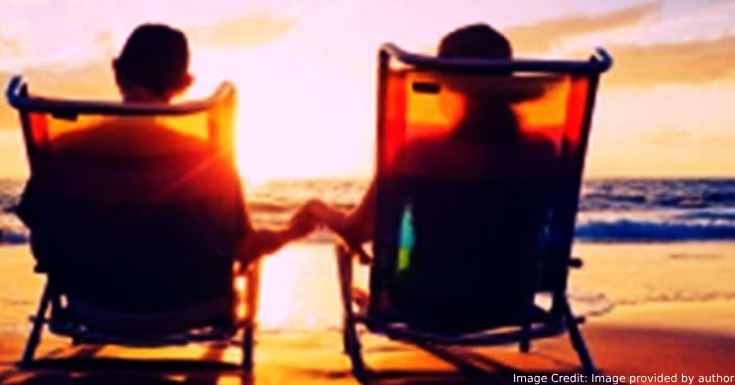 Nothing damages the skin more than stress. Today's times have added so much stress in our lives that it has become important to make yoga, meditation and other stress boosting techniques a part of our lives.
You can also decrease stress levels in your body by taking a long bath using aromatic oils, socializing with your favorite people, going for walk or exercising or practicing yoga to delay aging. Do things that make you happy.
Anti-Aging Tip #10: Stay Away from Binge Drinking
Alcohol is a dehydrating agent and it is known to absorb moisture from your skin and make it dry. It is a natural diuretic and therefore, you need to stay away from it if you want to look and stay young.
It drains out moisture from your skin, promotes fine lines, acne and wrinkles and triggers rosacea outbreaks.
You put too much strain on your liver which has to work overtime in order to flush out toxins and impurities from the body if you are using alcohol.
Anti-Aging Tip #11: Take Your Beauty Sleep
Not getting the recommended amount of sleep each night is bound to take a toll on your health.
Lack of sleep affects your immune system, promotes weight gain, compromises memory, decreases focus and makes your skin look lifeless.
Try to get 7-9 hours of sleep every day and believe us, in no time you will shine like a Disney princess.
Anti-Aging Tip #12: Say No to Cigarettes

You already know the ill effects of cigarettes on your body and now you can add aging to this bucket list. If you regularly smoke a cigarette, you are making your skin more prone to develop psoriasis and other conditions…
smoking deprives your skin cells of oxygen which gives rise to pale and uneven skin tone.
Even second-hand smoking is dangerous and can promote breakdown of collagen and give rise to lose and saggy skin, not only on your face but on your arms and other body parts as well.
Lastly, as a smoker, you regularly use the muscles around your mouth while puffing the cigarette. This gives rise to deep wrinkles around your mouth which do not go away.
Anti-Aging Tip #13: Take Care of Your Teeth
Nothing brightens up your face more than a beautiful smile. People are drawn towards happy and smiling faces like moths to flame.
The secret of beautiful smile lies in healthy teeth and gums. You should avoid beverages like red wine, tea, coffee, and others that pose a chance of staining your teeth. Brush and floss your teeth regularly as it will keep away periodontal disease.
Having healthy teeth will also promote the health of your heart. So, do not neglect your pearls!
We hope that these easy to implement tips suggested by the industry experts will go a long way in making you healthy and look younger.
These best tips for anti-aging will make people wonder how you are defying the law of nature and looking just the same over the years!
So, go ahead and make them part of your daily routine and stay young forever!
Image Credits
Feature Image Credit: Image provided by author
Inpost Image Credit: Image provided by author
View All