Urinary incontinence is a common problem that both men and women experience due to a number of reasons. Although it is uncomfortable and frustrating, you can take care of this issue successfully with a proactive approach.
The most common mistake that many people repeat is that they wait for incontinence and other bladder-related problems to go away on their own. Just by using some powerful, natural products you can improve your quality of life and avoid uncomfortable symptoms.
We have analyzed a wide range of bladder control products for you.
Below, you can see the best-rated options.
Over time, the bladder muscles and nerves slowly lose the essential vitamins needed to maintain optimal functioning. Confitrol24 is 100% unique patented blend of natural herbs, amino acids, and minerals designed for women to reduce the risk of leakage, improve bladder tone, improve nerve control and replenish the body's natural youthful reserves.
According to the manufacturer, this supplement is a patented drug which deals with urinary and bladder health and also ensures that users do not have problems with organs affected by incontinence.
The product consists of a patented blend of Urox herbal ingredients and works to restore the urine tract. The blend consists of three raw herbs and extracts, which are Horsetail extract, Lindera extract, and Cratevox extract.
The manufacturer assures that the product can be used by women of all ages. The benefits said to be gotten from using Confitrol24 include:
Less bathroom urges
Reduces leaks while coughing, laughing, or sneezing
Reduces bathroom visits
Restores confidence throughout the day
Fewer trips to the bathroom at night
Tightens the pelvic muscles
According to the manufacturer, it is recommended to take two capsules a day to get the results and can be taken without a prescription.
This product is available only on the manufacturer's website Read the detailed Confitrol24 review here.
Top Bladder Control Products
Flotrol[5] is a supplement that is specifically created to strengthen your bladder. The manufacturer of this product is a reputable company that belongs to the Natural Products Association. The brand was founded back in 2002 meaning it has been present on the market for 16 years.
Considering the competitive attitude of this business and the fact that bad companies fail easily, 16 years is like a lifetime, almost two decades. You got to admit it's impressive! This particular company is dedicated to providing safe and effective products to support your healthy lifestyle. Flotrol is just one of many supplements under their belt.
The brand behind Flotrol claims that regular intake of this supplement will help you regain control. With this product, you won't need to let your bladder dictate your schedule i.e. there won't be urgent urination and other symptoms. While Flotrol is formulated to strengthen the bladder and improve control over it, older adults can benefit the most from it.
The natural formula is the driving force behind the efficacy of this product. Flotrol contains two active ingredients: pumpkin seed extract and soybean germ extract. Both these ingredients have been used for centuries to enhance bladder function. For instance, pumpkin seeds decrease involuntary contractions of the bladder and prevent leakage.
On the other hand, soybean germ extract regulates estrogen levels in the body. This leads to stronger bladder muscles and improved urine flow without pain and discomfort. Bearing in mind that women are more likely to deal with weak bladder control, estrogen balancing becomes even more important.
The recommended dosage is five tablets a day with meals for two weeks. It is also possible to decrease dosage to three tablets per day.
Pros
Strengthens bladder muscles
Supports urinary tract health
Alleviates pain and discomfort while urinating
Prevents leakage
Special offers available
90-day money back guarantee
No side effects
Reputable manufacturer
Natural formula
Positive user reviews
Cons
Roles of ingredients aren't explained in detailed
Not available in retail stores
The product is available on the official website exclusively. Read the detailed Flotrol review here.
Securi-T is a product that provides urinary incontinence support. The product is formulated by a company called LifeSeasons, the brand whose goal is to help users live their life to the fullest. What makes this company unique is the belief that the body has its own innate healing force.
Not only they create products that support a healthy lifestyle, but the company's website also features a blog section where customers can get educated about different ways to improve their health and combat common problems that affect their quality of life. Securi-T is one out of a number of products made by this company.
Securi-T promotes bladder health and supports normal urination in both men and women. It works by facilitating nerve signaling between the urinary tract and the brain, thus soothing irritable bladder tissue. Most users stop experiencing their symptoms within 30 to 60 days of regular use.
The efficacy of the product is ensured by a natural formula which is comprised of the following ingredients:
Buchu – Decreases urination urge and alleviates symptoms of urinary infection
Goji berry – An abundant source of healing vitamins
Chinese peony – Exhibits antioxidant, antispasmodic, and anti-inflammatory effects
Eucommia – Detoxifies liver and kidneys, addresses frequent urination and impotence
Vinpocetine – Fast-acting ingredient, increases blood flow
Cinnamon – Balances blood sugar levels
Reishi – Strengthens the immune system, acts as an adaptogen in stressful times
Wild yam – Promotes hormonal balance
Noni – Antioxidant effects
Cornsilk – Promotes healthy bladder and urinary system function
Horsetail – Supports urinary tract function
The recommended dosage is two capsules every morning with or without food.
The product is available in retail stores, but you can also find it on the official website. Read the detailed LifeSeasons Securi-T review here.
Urinari-X is a urinary tract and yeast supplement made by LifeSeasons company. As you've seen above, this is a brand that focuses on the use of natural ingredients to support your health and improve your quality of life. This particular product is specifically created for women because it promotes health and function of the urinary tract, but also benefits your vagina.
Urinari-X contains anti-adhesion compounds and prebiotics that support strong and healthy immunity, but it also manages bacteria in your urinary tract.
The product contains a powerful blend of ingredients such as:
Cranberry – supports the balance of bacteria in the body and urinary tract
D-mannose – Promotes urinary tract health
Uva ursi – Helps manage bacteria in urinary tract
Grapefruit seed extract – Supports the body's natural resistance to fungi and bacteria
Coconut oil – Provides caprylic acid to support the body's defense against bacteria and fungi
Olive leaf – antibacterial and anti-fungal properties
Oregano – Antibacterial and anti-fungal properties
Marshmallow – Supports the mucous membranes
Red raspberry leaf – Tonifying herb
Bilberry – Antioxidant effects
Blueberry – Antioxidant effects
If your bladder problems are acute, you can experience relief within 24 to 48 hours. Of course, it will take a little bit longer if your problems are of chronic nature. Ideally, you should take three capsules each morning with or without food.
The product is found in both retail stores and online. Read the detailed review of Urinari-X here.
Azo Cranberry is a dietary supplement that supports the health of the urinary tract. The product is made by Azo, a brand that belongs to the i-Health company. What makes Azo unique is that it is one of the most reputable brands with a full line of products formulated to maintain urinary, vaginal, and bladder health.
The manufacturer claims that you can experience urinary tract benefits from one glass of cranberry juice in just one serving of Azo Cranberry caplets. Besides the cranberry extract, this supplement also contains calcium and vitamin C both of which are important for urinary health. The formula also contains soybean oil which regulates cholesterol levels and strengthens the immune system.
The product works by helping the body flush the urinary tract to maintain cleanliness. In order to make sure the product really improves your bladder and urinary tract health, you need to take it on a daily basis.
The product is available online, but you can also find it in retail stores. Read the detailed Azo Cranberry review here.
Bladder Rescue is a dietary supplement that is specifically created to help support bladder and urinary health. The supplement was formulated by a brand called Bel Marra Health. This particular company was founded in 2004 as a solution to the community's pressing health issues. Bel Marra is dedicated to helping users improve their health through natural products.
Bladder Rescue features seven ingredients that support urinary and bladder health through a synergistic effect. Basically, these ingredients work together to help you tackle uncomfortable symptoms associated with a weak bladder. The formula contains:
Soy Isoflavones – Reduction in urinary leakage by as much as 80%
Pumpkin Seed Extract – Reduces urinary urgency
Magnesium – Urinary regulation benefits
Cranberry concentrate – manages bladder control issues
Vitamin D – Stimulates proper body function
Vitamin C – Supports immune system health
Vitamin B12 – Immune-boosting effects
The recommended dosage is two capsules a day. Ideally, you should take one capsule in the morning and one at night.
The product is available exclusively on the official website. Read the detailed Bladder Rescue review here.
What are Common Bladder Irritants?
Before you find out what products to buy, it is important to learn more about the bladder itself. After all, most of us don't know enough about organs and their functions. The bladder is a muscular sac in the pelvis located right above and behind the pubic bone.
When it's empty, the bladder resembles a pear in shape and size. On the other hand, when it's full your bladder expands. The inner lining of the bladder tucks into the folds and it expands to accumulate[1] the fluid i.e. urine.
Kidneys make urine which then travels to the bladder via tubes called ureters. The urine is stored in your bladder. During urination, muscles in the bladder squeeze, and two sphincters open to allow urine out. On its way out of the bladder, the urine goes through the urethra, a tube that carries it out of your body. Men have a larger urethra than women because it passes through their penis.
Weak bladder control is a frequent problem that happens due to a wide array of causes. Some of the most common causes[2] of weak bladder control include:
Diabetes
Neurological disorders like multiple sclerosis and stroke
Medications
Abnormalities in the bladder
Incomplete bladder emptying
It's also important to mention that in some cases the specific reason behind weak bladder control is unknown. Sometimes weak bladder control could be due to irritants. The bladder irritants are foods and drinks or some other products that affect the bladder, irritate the bladder muscle and make it contract. As a result, you experience strong urge to urinate.
Let's take look at the most common bladder irritants[3]:
Coffee and tea
Carbonated drinks
Alcohol
Acidic fruits such as lime, pineapple, orange, lemon, grapefruit
Spicy foods
Tomato products
Chocolate
Smoking
Some medications
What can I Take to Control My Bladder?
Weak bladder control can be quite uncomfortable. You have this urgent need to urinate even if you've been in the bathroom a few minutes ago. Many people are uncomfortable about their bladder-related problems, but there is nothing to be ashamed about.
Most of us deal with these issues at one point or another. You just need to be proactive without expecting the issue to go away on its own. Below, you can see some useful tips[4] to strengthen your bladder:
Avoid bladder irritants
Do Kegel exercises for men, they strengthen pelvic floor muscles and improve bladder control
Eat plenty of high-fiber foods to avoid constipation
Limit intake of caffeine and try to avoid drinking alcohol
Maintain healthy weight
Quit smoking
Stay hydrated – drink enough fluids, particularly water
Take enough time to empty your bladder completely
Urinate after sex
Wear loose-fitting clothes and cotton underwear
Bladder control requires some lifestyle adjustments, but sometimes you need more than that. This is where bladder control products step in. They help you get rid of the unpleasant symptoms and urgent urination in an entirely natural manner.
Do Bladder Control Products Help to Strengthen a Weak Bladder?
Bladder control products are natural dietary supplements that help strengthen your bladder without synthetic ingredients and potentially harmful chemicals. These products contain herbs, plants, and other compounds that have been used for centuries to address these problems.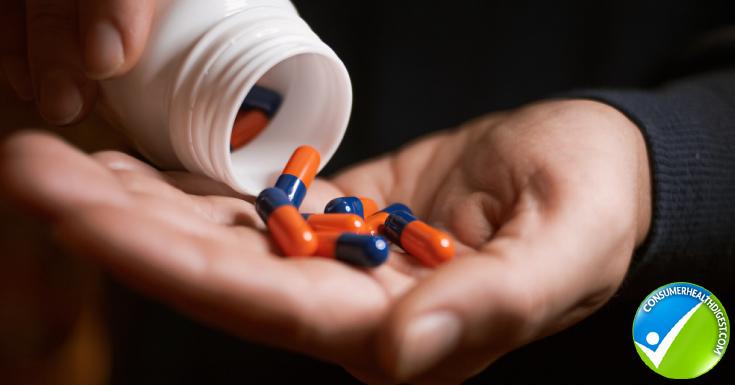 Not only they alleviate incontinence, but they also support urinary tract health and provide more strength to bladder muscles. At the same time, these products stimulate the excretion of fluids from the body while alleviating pain, discomfort, and other symptoms you experience. Potent herbs remove toxins that would otherwise damage your bladder, urinary tract, and overall health.
There is no simple "yes" or "no" answer to the question of whether these products work. Not all bladder control supplements are equal. Some of them work, others do not. It all depends on the product you buy, so you need to pay extra attention when choosing these items.
Top Rated Bladder Control Products of 2022
Now that you know more about weak bladder control and how to tackle it, you're ready to buy a product that will help you avoid these issues. Before you get to see top-rated products, it's important to learn how to avoid scams and find a supplement that truly works.
All you need to do is to take some factors into consideration. They are:
Formula – You don't want to go for a product whose formula isn't revealed or where potentially harmful ingredients are used. Most people fail to read the list of ingredients, but it's the very first thing you need to do. It's always more practical to buy a product with a natural formula
Side effects – While you do want to strengthen bladder, you don't want to experience some negative reactions. Manufacturers are obliged to disclose whether their product could cause side effects or not. Plus, you can always check user reviews to see whether other people experienced adverse reactions or not
Manufacturer – Do some research to make sure that brand behind some product isn't irresponsible. Thanks to the internet, it's easy to find out whether you can trust some manufacturer or not
Money-back guarantee – Today, customers don't really know all their rights. As a result, you don't always get what you paid for. You can change that! For example, you can go for products that offer a money-back guarantee. You, as a customer, have the right to a refund if the product doesn't work
Other benefits – Sure, you want to strengthen your bladder but it's also useful to go for products that offer more than that. Try to buy a supplement that provides some other benefits too
Conclusion
Weak bladder control is associated with uncomfortable and frustrating symptoms that affect your quality of life. Fortunately, you can improve bladder and urinary health with the help of top-rated bladder control products from this post. Think thoroughly and choose the product that you find most beneficial.
Image Credits
Feature Image Credit: shutterstock.com
Inpost Image Credit: shutterstock.com
**This is a subjective assessment based on the strength of the available informations and our estimation of efficacy.
*Result may vary. If you are pregnant, nursing, have a serious medical condition, or have a history of heart conditions we suggest consulting with a physician before using any supplement. The information contained in this website is provided for general informational purposes only. It is not intended to diagnose, treat, cure, or prevent any disease and should not be relied upon as a medical advice. Always consult your doctor before using any supplements.
Disclosure of Material connection: Some of the links in the post above are "associate sales links."This means if you can click on the link and purchase an item, we will receive a commission. Regardless, we only recommend products or services which we use personally and/or believe will add value to our readers. We are disclosing this in accordance with the Federal Trade Commission's 16 CFR, Part 255: "Guides Concerning the Use of Endorsements and Testimonials."