Urinary tract infections can cause a burning sensation while urinating, but can also cause many other symptoms to develop that may be disrupting and even interfere with your everyday life. Pain in the lower abdomen and back, as well as a tired and shaky feeling, is also commonly experienced by people who develop these infections.
If you develop a urinary tract infection and do not treat it accordingly, then the infection may also move towards your kidneys, which may cause further problems and even lead to serious symptoms. According to WebMD, at least 50% of all women will develop an infection in their urinary tract within their lifetime – since the chances of developing this type of infection is so high, it is important to know about the symptoms and the best treatment options so that you can act immediately and treat the issue before it becomes a serious problem.
One option is to visit your local pharmacy and grab something that will help you treat the infection accordingly, or to pay a visit to your doctor for a prescription drug that may clear up the infection even faster. Unfortunately, both over-the-counter and prescription drugs may cause some side-effects to develop.
This is why many people seek alternative remedies for treating this type of problem – so that they are able to take care of the infection without being at risk of side-effects. Some of the most popular natural remedies for urinary tract infections are cranberry juice, foods that are high in probiotics, lemons, baking soda, pineapple and drinking lots of water. In this post, we are going to take a look at how you can use blueberries, which is another effective remedy, to treat your infection.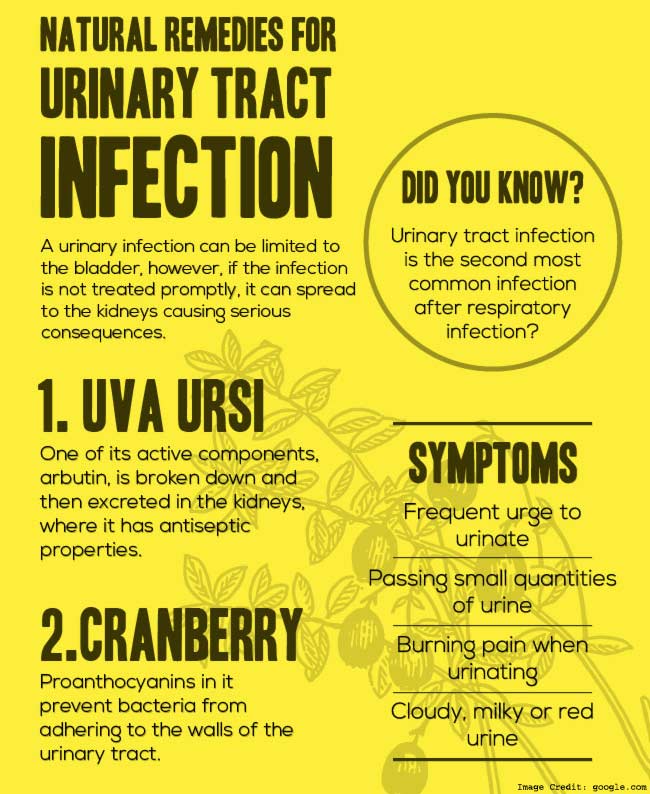 1. Eat Them Fresh
Eating some fresh blueberries is probably the easiest way to use this natural remedy for clearing up an infection in your urinary tract. Simply pick some up from your local fresh produce shop and snack on them while you're driving home. Fresh blueberries will not only help you treat the infection, but will also help you load up on vitamin C, vitamin B6 and more.
2. Frozen Blueberries
If you do not have a shop nearby that sells fresh produce, then you can pick up a pack of frozen blueberries at your local grocery store. Most grocery stores should have these in stock. There are many different ways to use frozen blueberries – you can even wait until they are unfrozen and use them as a snack.
3. Blueberry Smoothie
Some people may not be into eating blueberries fresh, so a smoothie might be a better way of consuming these healthy fruit. Simply combine some probiotic yogurt, banana and blueberries into the blender and press "blend". You can drink some immediately and store some for later.
4. Blueberry Salad
A tasty blueberry salad could also be a great way to use the goodness of blueberries to treat your infection. Simply mix some blueberries with salad greens, walnuts and feta cheese. Top with some salad dressing and you're good to go. If you would like to spice it up, mix in a couple of diced apples and some chopped green onion.
Click Here To Read – Do Bladder Support Supplements Really Support Bladder Health?
5. Juiced Blueberries
Some people prefer to eat blueberries as a fruit and others prefer to drink it as juice. If you're one of those that prefer the juice version, then pick up some fresh blueberry juice at your local grocery store. Try to look for something that doesn't contain too much sugar. You can also add some fresh blueberries to a juice and make blueberry juice yourself.
6. Blueberry Ice Pops
It's incredibly warm outside and you just learned that you have a urinary tract infection. Not to worry – there's a way to take care of both problems at the same time. Simply whip up a batch of blueberry ice pops. All you need is blueberries, water, coconut milk, almond milk and a natural sweetener.
7. Add Blueberries To Your Oatmeal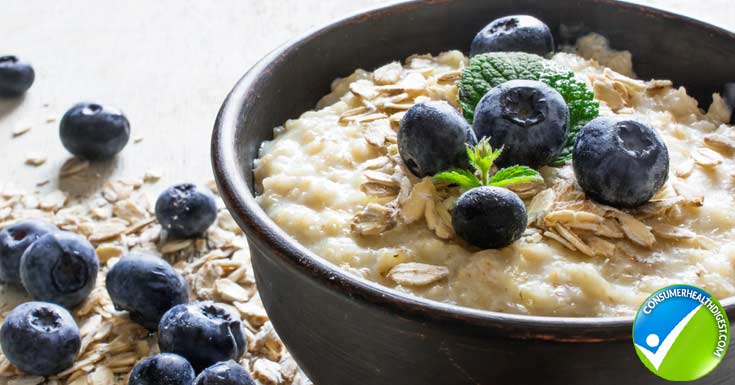 Oatmeal has many health benefits for the human body. It contains manganese, phosphorus, magnesium, copper, iron, folate or folic acid, vitamins and more. Now you can make your morning bowl of oatmeal a powerful treatment for your urinary tract infection as well by simply adding some blueberries as a topping.
8. Make Some Blueberry Sauce
Another excellent way to get some blueberries into your body is to make a blueberry sauce. The sauce can be used for just about anything – pour it into some yogurt, over your ice cream or on top of a pancake stack. To make a batch of blueberry sauce, you'll need some blueberries, water, orange juice, almond extract, cinnamon and a few other ingredients.
9. Blueberry Chocolate
If you enjoy eating chocolate, then you might want to make some chocolate covered blueberries. To add more antioxidants to the mix, use organic dark chocolate instead of regular chocolate. Simply melt some dark chocolate chips, mix in some almonds and pour the melted mixture on top blueberries.
10. Blueberry And Cranberry Combo
Finally, you can make the ultimate combo for treating urinary tract infections at home by simply mixing some blueberries and cranberries in a bowl and snacking on them throughout the day. Cranberries are also high in antioxidants and are one of the most popular home remedies for this problem. Mixing these two powerful foods together will give you potent results.
Conclusion
With urinary tract infections being very common in women and also possible in men, it is vital to have some home remedies on hand at all times. If the problem develops, you'd want to take care of it as soon as possible to avoid the infection from reaching your kidneys.
Scientific research has suggested that blueberries might be an effective way to clear up the infection without causing additional side-effects to develop.
You May Also Like to Read: Urethritis: Diagnosis And Treatments For Urethritis After Analyzing The Cases
View All