Recent Posts by: Tyler Rolling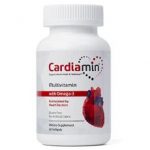 Heart is one of the most important organs of the body and one which ensures that blood flow all over the body is attained. Pumping of the heart is a system which is almost fully au...
Read More
Are you interested in healthy eating? Do you want to maintain an excellent state of health and you are wondering about diets? If your answer to either one of these two questions is...
Read More