Tom Roberts
Tom Roberts is a mental health speaker and writer living in Huntington Beach, CA. He is the author of Escape from Myself: A Manic-Depressive's Journey to Nowhere.
Tom earned his Master's degree in Radio-Television-Film from the University of Kansas. He worked for several years as a broadcast journalist for local stations and freelanced for National Public Radio's popular news program "All Things Considered"; the Voice of America and ABC Radio News.
He was Assistant Professor of Broadcasting at John Brown University in Siloam Springs, Arkansas and later taught Technical Communication for the University of California - Berkeley School of Engineering Extension.
Tom has been a professional actor on stage, screen, and television and currently does voice-over work in the Los Angeles area. Find him on Facebook, Twitter, and LinkedIn.
Most Recent Articles
posted in Brain Enhancement Supplements
What is Cerebral X? Cerebral X is an advanced new brain health supplement, which claims to naturally enhance cognitive abilities and boost overall brain health. It will help you t...
Read More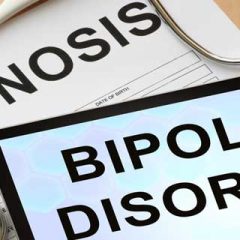 posted in Real Stories
Summary: I was diagnosed with bipolar disorder when I was 43. Untreated, it cost me an 18-year marriage, two young children, my reputation and my job as a college professor. The jo...
Read More