Ph.D., Brain and Cognitive Sciences
Susan Peirce Thompson
Susan Peirce Thompson, Ph.D. is an Adjunct Associate Professor of Brain and Cognitive Sciences at the University of Rochester and an expert in the psychology of eating.
She is President of the Institute for Sustainable Weight Loss and CEO of Bright Line Eating Solutions, a company dedicated to sharing the psychology and neuroscience of sustainable weight loss and helping people live Happy, Thin, and Free.
Follow her on
Facebook
,
LinkedIn
and
Twitter
.
Most Recent Articles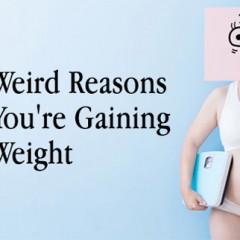 posted in Weight Loss
There are many things that hurt my heart when I meet someone who has been trying, and failing, to lose their excess weight for a long time. But the number one is seeing a beautiful...
Read More
posted in Real Stories
When I was an obese grad student, struggling through my food addiction to finish my dissertation, I never could have imagined that one day I'd be a happily married mother of three ...
Read More