Mental Health Advocate, B.A.Sc.
Steve Whyte
12x Author of #TheLoveManual | #Unashamed et al. | Speaker | Founder of Genius Brand Management & Better Days Mental Health Advocacy | Connect with him on LinkedIn, Twitter, and Facebook.
Steve has made a career out of writing. Although in his younger years teachers wrote him off as being a failure, Steve overcame a multitude of repeated life turmoil and turned it into a message of hope.
Through Steve's lived experience, he has explored and defined what it means to live a life of joy, love, hope, and purpose, describing it as a map we build to navigate and to pursue a life that matters beyond our lifetimes.
Central to this journey is a mindset to continually challenge ourselves to grow and evolve. For over a decade, through Better Days Publishing, Steve Whyte has authored, edited, and published twelve titles, including his best seller; 'The Love Manual,' his autobiography, 'Unashamed,' self-help manuals, and poetry.
In 2016, Steve announced to the world that his mental health awareness book, 'The Suicide Note' would be his last. In a writing career that Steve describes as 'The Ink,' Steve shares messages of hope, love, inspiration, and faith, impacting people of all ages, demographics, and circumstances.
His passion for impacting the lives of others send from his faith in God and what he calls his purpose for living. 12 Books before age 30, traveled the world inspiring people, and it all started with 5 simple words: 'I wish you better days.'
Most Recent Articles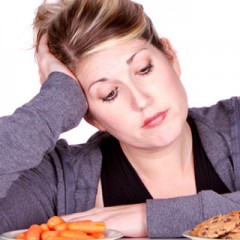 posted in Real Stories
For the past 8 years I have been challenging myself by adopting various diets for different durations. I may go on a 30 day no carb diet, or a 30-day water only diet (just drinks),...
Read More
posted in Depression
Having depression can definitely have a huge knock on your confidence in yourself, your ability to be trusted and to carry out normal day-to-day tasks. It's important for us to not...
Read More