Dr. Stephanie Hunter Jones
Clinical Sexologist - Intimacy Advisor - Intuitive Healer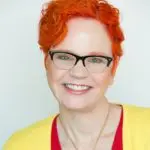 Education
PhD in Human Sexuality
Masters in Clinical Psychology
Experience
Clinical Sexoligst
Relationship Counseler
Professional Writer
Artist
Professional Accomplishments
Author - "Sex Work and Female Self-Empowerment" & "Hero Without The O"
Professional Writer With Articles Published On Reknowend Online Platforms
Nationally recognized sex and relationship expert
Recurring sexpert on the talk shows
Certifications
Certified Sex Coach
Certified Anger Management Specialist
Personal Quote
" Heal Your Sexuality; Heal Your Life"
Background
Dr. Stephanie Hunter Jones is a Los Angeles-based Clinical Sexologist.
As a Nationally recognized sex and relationship expert she has been featured in Playboy, People Magazine, Time Magazine, Psychology Tomorrow, Self.com, Vice.com, Voyage La, Eligible Magazine, Consumer Health Digest, Entity Magazine, and the Irish Examiner.
She has been a Recurring sexpert on the talk shows: PodcastOne's TheTeddi Mellencamp Show, Vivid Radio's Adult film star The Christy Canyon Show, Youtube's The Anthony Padilla Show, Youtube's Me Time With Frangela, Snapchat's Don't Suck at Sex," and Facebook's MEL Magazine's.
Being a professional writer, she has written multiple articles on many platforms and has published two books. Currently, she is working as a Clinical Sexologist and Counselor where she guides her clients globally through online and phone sessions about the personal relationship with your partner and how to spice up your sex life.
You can reach her at her website StephanieHunterJones.com, and also at her social media handle.
About Consumer Health Digest
Consumer Health Digest, a Kyzooma Brand, is your trusted resource for reliable, empathetic, and up-to-date information on wellness topics and product reviews that matter most to you. Our reach is more than 100 million readers. Consumer Health Digest content is fact checked and reviewed by our Medical Expert Board for accuracy and integrity. Learn more about us and our editorial process.