Sheri Berger, RDN, CDCES
Registered Dietitian Nutritionist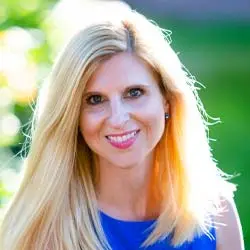 Location
California, United States
Expertise
Registered Dietitian Nutritionist
Highlights
Registered Dietitian at El Camino Hospital Cardiac & Pulmonary Wellness Center
Education
Loyola University Chicago, B.S. in Food/Nutrition & Dietetics and Dietetic Internship
Experience
Sheri The Plant Strong Dietitian, LLC: Owner & Registered Dietitian Nutritionist
El Camino Health Cardiac & Pulmonary Wellness Center: Registered Dietitian Nutritionist
Licenses & Certifications
Academy of Nutrition and Dietetics: Registered Dietitian Nutritionist (RDN)
Certified Diabetes Care and Education Specialist
Background
Sheri is a registered dietitian nutritionist and certified diabetes care & education specialist. She has been in practice for two decades. Within that time, she has worked in a variety of settings- hospitals, wellness centers, outpatient clinics, retail, and corporate wellness.
Currently, Sheri is the lead dietitian for a cardiac and pulmonary wellness center in the Bay Area. She also owns Sheri The Plant Strong Dietitian, LLC where she offers recipe development, educational services, and brand partnerships with wellness companies.
Sheri's focus is to help everyone to eat more plants. Whether they're a vegan, vegetarian, pescatarian, flexitarian, or just someone who is struggling to do something to improve their diet.
About Consumer Health Digest
Consumer Health Digest, a Kyzooma Brand, is your trusted resource for reliable, empathetic, and up-to-date information on wellness topics and product reviews that matter most to you. Our reach is more than 100 million readers. Consumer Health Digest content is fact checked and reviewed by our Medical Expert Board for accuracy and integrity. Learn more about us and our editorial process.