Ruthi Davis
Ruthi Davis is a global multimedia editor/writer, author, speaker, consultant, business/brand strategist, founder of Superfly Supermom and SuperKids Chronicles, and frequent contributor for Thrive Global, The Huffington Post, Bonbon Break, Red Tricycle, and Scary Mommy.
For nearly two decades, Ruthi has reached audiences, worldwide, and worked with Fortune 500 (Top 50) companies on multi-faceted advertising/marketing campaigns through copywriting, brand development, and business strategy. Tap into SuperflySupermom.com for Ruthi's collection of blogs, SuperKids Chronicles, Awards, Advice Column, and more!
Follow her on: Instagram, Twitter, Facebook, LinkedIn, and Pinterest.
Most Recent Articles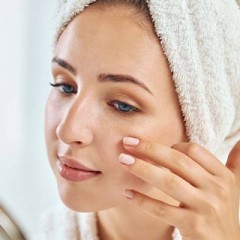 posted in Beauty Skin Care
Do you feel like you're constantly battling with your acne? From the hormonal teenage years through adulthood, maintaining smooth skin that is free of acne, post-acne spots, premat...
Read More