Robert G. Silverman, MS, CCN, CNS, CSCS
Clinical Nutritionist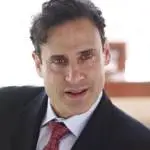 Education
University of Bridgeport: MSc, Human Nutrition
University of Bridgeport: DC, Chiropractic
Pace University: BBA, Accounting
Experience
Chiropractic Doctor
Clinical Nutritionist
Public Speaker
Sports Injury Specialist
Professional Accomplishments
Author of "Inside-Out Health: A Revolutionary Approach to Your Body"
Founder of Dr Robert Silverman
He is on the advisory board for the Functional Medicine University
He is on the advisory board for Metagenics
Featured on FOX News Channel, FOX, NBC, CBS, CW affiliates as well as The Wall Street Journal and NewsMax
Chiropractor of the year awarded by ACA Sports Council
Background
Dr. Robert Silverman maintains a practice as the founder of Westchester Integrative Health Center, specializing in treating joint pain using functional nutrition with cutting-edge science-based nonsurgical approaches. He is well skilled in his field and practice. Visit his website, Dr Robert Silverman where you can book an appointment.
About Consumer Health Digest
Consumer Health Digest, a Kyzooma Brand, is your trusted resource for reliable, empathetic, and up-to-date information on wellness topics and product reviews that matter most to you. Our reach is more than 100 million readers. Consumer Health Digest content is fact checked and reviewed by our Medical Expert Board for accuracy and integrity. Learn more about us and our editorial process.