Paul Stainthorpe
Following the birth of his son in 2009, Paul was unfit and sluggish. Since then he's been training using a range of exercise techniques and gained some valuable information over the years. Events he has completed to date are Total Warrior, Pier To Pier, Bamburgh 10k, Hamsterley 10k, Blaydon Races, Newcastle Stampede and over 50 parkruns.
In 2012 he created his own challenge called the '12 Days of Christmas.' He raised over £1000 for Percy Hedley by running 60 miles to celebrate their 60 years.
In 2013 he ran the '12 parkruns of Christmas' with friend Lee Nyland. The pair raised over £1400 for the Tiny Lives Fund. Follow him on Blog: https://www.fatherfitness.co.uk/, Facebook, Twitter, Pinterest, LinkedIn and Instagram.
Most Recent Articles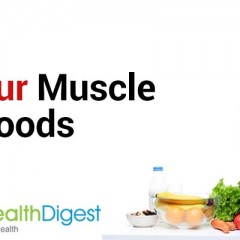 posted in Fitness
When it comes to packing on muscle, many people will think that the only way to achieve your muscle definition goal is to spend countless hours in the gym. I've been there, done ...
Read More