Nicole German Morgan
Registered Dietitian | LEAP Therapist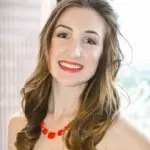 Education
BSFCS, Dietetics - The University of Georgia
Experience
Registered Dietitian - Paloma Health Contract
Registered Dietitian and Founder - Thyroid Dietitian, LLC
Registered Dietitian - Sonder Health
Certified Pilates Instructor - Club Pilates
Registered Dietitian and Pilates Instructor - Life Time-The Healthy Way of Life Company
Registered Dietitian - Shape Medical Weight Loss
Health Writer - Diet-Blog.com
Professional Accomplishments
Featured in Atlanta Food Allergy, a Health Magazine
Certifications
Certified LEAP Therapist
Registered Dietitian Nutritionist (RDN) From Academy of Nutrition and Dietetics
Peak Pilates Certified Instructor
Background
Nicole is a Registered Dietitian with a background in weight management, food sensitivities, thyroid, and autoimmune conditions.
She works to improve nutrient status and reduce inflammation to promote optimal healing and health.
She has her specialties in weight management, nutrition counseling, menu planning, food sensitivity testing (mrt leap), thyroid health/nutrition, freelance writing
You can find Nicole updating you with the latest thyroid health information on her website thyroiddietitian.com. You can also catch her on her social media handles where she updates her activities.
About Consumer Health Digest
Consumer Health Digest, a Kyzooma Brand, is your trusted resource for reliable, empathetic, and up-to-date information on wellness topics and product reviews that matter most to you. Our reach is more than 100 million readers. Consumer Health Digest content is fact checked and reviewed by our Medical Expert Board for accuracy and integrity. Learn more about us and our editorial process.