Nicole Hegstad, CHC
Nicole Hegstad is a Fertility Advocate. She helps women, who are struggling to get pregnant, balance their hormones. She became a certified health coach in the spring of 2018, and graduated from a hormones apprenticeship in the summer of 2018.
During that time Nicole learned how to take a whole lifestyle approach to health, hormones and infertility and has been helping clients to do the same ever since. You can find her on her website NicoleHegstad.com as well as on Facebook, Instagram, YouTube and Pinterest
Most Recent Articles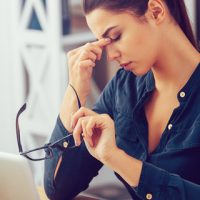 posted in Depression
Cortisol is important for proper body functioning but needs to be balanced....
Read More